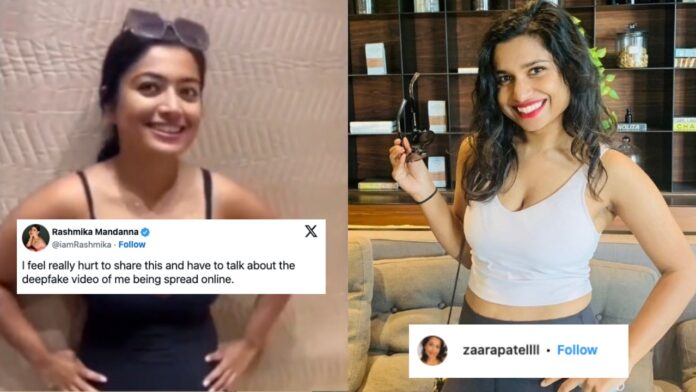 Rashmika Mandanna, a well-known actress some days back finds herself entangled in a controversy surrounding a viral deepfake video. The video depicts a woman entering an elevator. But it has been digitally altered to resemble Rashmika Mandanna. This incident has sparked considerable concern and calls for legal consequences. Recently the girl in that video, Zara Patel issues a reaction concerning her participation in a deepfake video.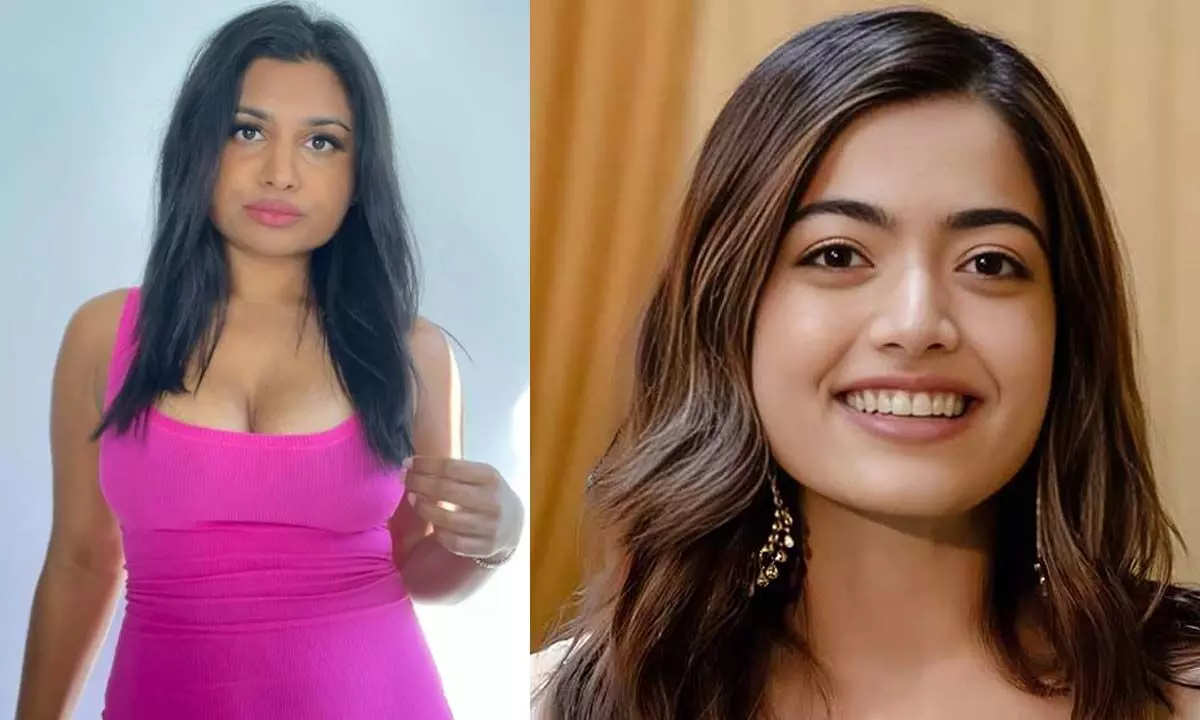 On Monday, Rashmika Mandanna vehemently responded to a circulating deepfake video featuring her face digitally imposed onto the body of another woman, identified as British Indian social media personality Zara Patel. Patel has issued a statement on social media, disavowing any connection to the controversy and expressing profound distress over the situation.
Zara Patel 's Reaction on Rashmika Mandanna 's Post
Zara Patel addressed the situation on her Instagram story by writing "Hi all, it has come to my attention that someone created a deepfake video using my body and a popular Bollywood actress's face. I had no involvement with the deepfake video, and I'm deeply disturbed and upset by what is happening. I worry about the future of women and girls who now have to fear even more about putting themselves on social media. Please take a step back and fact-check what you see on the internet. Not everything on the internet is real. I'm deeply upset by what is happening."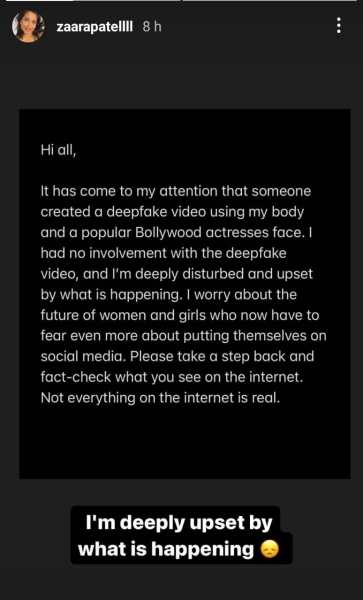 The authentic video showcases Zara Patel in a black workout one-piece dress inside an elevator. However, in the viral video, artificial intelligence (AI) has been utilised to manipulate Zara's face, making it resemble Rashmika Mandanna.
Expressing her response to the viral deepfake video circulating online, Rashmika Mandanna stated, "I feel really hurt to share this and have to talk about the deepfake video of me being spread online. Something like this is honestly, extremely scary not only for me, but also for each one of us who today is vulnerable to so much harm because of how technology is being misused."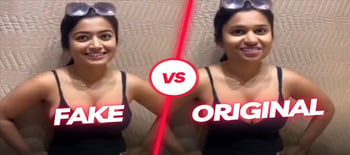 Amitabh Bachchan, Mrunal Thakur, Naga Chaitanya and Chinmayi Sripaada among others, have stepped up to support Rashmika and address the misuse of artificial intelligence (AI).
What is a deepfake video?
The term "deepfake" is a fusion of "deep learning" and "fake," denoting videos that undergo alterations through algorithms to substitute the original person with another, often a public figure, in a manner that convincingly mimics authenticity. Deepfakes employ a type of artificial intelligence known as deep learning to create fabricated visuals of events that never occurred. The prevalence of deepfake videos has surged with the proliferation of various AI tools. Some of these AI tools are accessible at no cost, further compounding the issue of counterfeit photos, videos, and audio recordings.
Read more: Fake Photo of Sara and Gill Hugging raises the eyebrows of Netizens, Did You See?