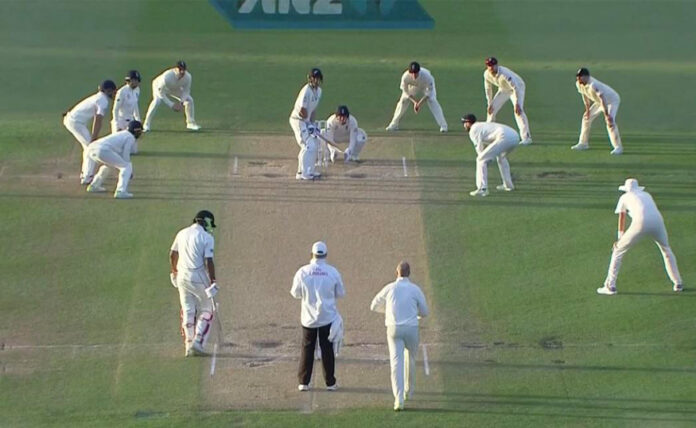 " Howzat! "
The word itself can make any cricket lover shout in excitement or put their heads down in disappointment. The game of Cricket has appealed to many people across the globe over the years. Even those who are not into sports cannot help but cheer when their own country hits a six or manages to outscore a rival.
If you're a cricket enthusiast or just curious about this gentleman's game, then do not miss these 20 interesting facts that will blow your mind away.
20 Amazing Facts About Cricket
We all get forgetful sometimes, don't we? The same happened with Pakistani player Shahid Afridi who flew to Nairobi to play against Sri Lanka without a proper bat. At that moment, Waqar Yonnis provided him with Sachin Tendulkar's bat with which Afridi delivered eleven 6's and six boundaries scoring a 37-ball century. 
Chris Gayle's batting skills are totally on point. He's the first batsman to hit a straight 6 from the very first ball hurled at him by Bangladeshi bowler, Shahag Gazi in the 137 years of Test Cricket history. Wow!
Iftikhar Ali Khan Pataudi was showered with praises during his time as a cricketer. But do you know that he played both for England and India in the Test matches? Amazing right?
The results of both the 1986 and 2014 Indo-Pak cricket game held at the Australian Cup and Asian Cup respectively bore queer similarities. For example, both the matches were played at the same venue, at both times Pakistan chose to field first, India scored 245 on both occasions and even won by one wicket. So strange! 
Want to know another weird coincidence? England's cricketer, Alec Stewart whose date of birth is on 8/04/63 scored exactly 8463 runs during the Test matches of his entire cricket career.
Highest Runs in an over is 77! Yes, Bert Vance, in February 1990, scored 77 in an over and the over was something like 0444664614106666600401. There's an interesting story to this over which you might want to read.
Age is just a number they say! Well, Nolan Clarke proved it right when he played the world cup for Holland at the age of 47 Years and 257 Days, which is the oldest age of any cricketer playing the world cup. Well, they didn't win but hats off to his spirit!
Australian cricketer Allan Border was the sole player who had 153 consecutive Test matches to his name until Alastair Cook broke the record in 2018. 
Another miraculous phenomenon occurred at Cape Town where South Africa and Australia were having their Test Cricket. On 11/11/11, South Africa required 111 runs to win against Australia exactly at 11:11 a.m. 
Cricket is fun, but some instances have proved it to be a deadly game for an unfortunate few. You will be shocked to know cricketers have died on the field in many instances. Phillip Hughes, Raman Lamba, Wasim Raja, Ian Folley, Wolf Slack, Daryn Randall and Zulfikar Bhatti are the names whom the world of Cricket will remember forever.
Did you know that Sachin Tendulkar played for Pakistan once upon a time? It happened in 1987 during a practice match between India and Pakistan where Sachin was chosen as a substitute fielder of Pakistan. Thank heavens he was not a permanent player of Pakistan!
Sunil Gavaskar, the well-known batsman scored 10,000 runs in the Test matches in his entire cricket career. But, he too wasn't away from failures. Gavaskar was out thrice in a Test match in the very first ball by bowlers Geoff Arnold, Malcolm Marshall and Imran Khan.
The multi-talented player from Kenya, Aasif Karim played both tennis and Cricket simultaneously. He was a part of International Cricket and Davis Cup as well. 
If you're a devout cricket follower, you must be aware of how difficult it is to bat for five consecutive days in a Test match. But three Indian players named ML Jaisimha, Ravi Shastri and Cheteshwar Pujara defied the comforts and chose to bat repeatedly for five days straight in a Test match. 
Have you ever noticed that Indian cricketer VVS Laxman was the only person to have played 100 Test matches but never a World Cup? 
Handling the ball, obstructing the field and hit wicket. Mohinder Amarnath, an Indian batsman, is the only cricketer who got dismissed in all three ways. 
Forfeiting from a tense match is often agitating for others. But, Indian cricketer, Bishen Singh Bedi didn't think for one moment before calling back the batsman on the crease and conceding a match. India was just 23 runs away from winning but Pakistani bowler, Sarfraz Nawaz, delivered 4 bouncers in succession and none of them was considered wide by the umpire. Nevertheless, it was a bold move, even though not quite appreciated by his teammates. 
The "Dada" of Cricket, Sourav Ganguly, in the ODI form of Cricket received four consecutive Man Of The Match (MOM) awards. And he holds the highest individual score (183)by an Indian batsman in the Cricket World. We're proud of you, Captain!
Want to know another surprising fact? In 1900, Cricket was even played at the Olympics in Athens at the 2nd modern-day Olympics. No doubt, it was a top-rated game.
Speaking of women empowerment, women's cricket team is on the rise with brilliant female players like Mithali Raj. It's interesting to know that, Women's Cricket World Cup started in 1973, two years before the Men's Cricket World Cup. Ladies first! Always! 
Millions enjoy this popular game of bat and ball and in a way, brings the world together. Cheers to all Cricket Lovers! I'm sure these eye-opening facts about Cricket must have spiked interest in those who don't love the game yet, and if you're still not convinced then do watch a match someday. I'm sure you'll love it.