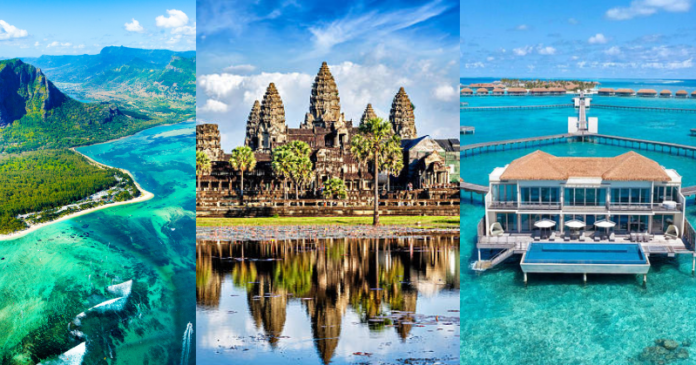 Every travel enthusiast has some International vacations on their bucket list. But the formalities and rules and regulations of visiting a foreign country are not as fun as your vacation is going to be. When you are excited about the dream country you plan to visit, the lengthy Visa procedures become quite a hassle. There are a lot of countries to visit from India without Visa which you can opt for to get past the strenuous rules. We have listed some visa-free countries you can visit from India.
Here we have listed 15 countries to travel without visa from India get so that you can get ready for a fantastic vacation:
1. Cook Islands (maximum of 31 days)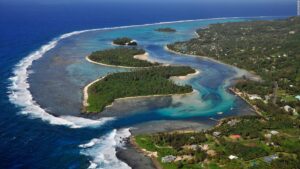 A group of 15 islands is scattered over a vast area in South Pacific, Cook Islands are the best if you want to try scuba diving and snorkeling. The Cook Islands is visa-free for Indians for a maximum of 31 days, about a month though they have political links to New Zealand.
Highlights of the Cook Islands:
Visit the Aitutaki Lagoon for a beach experience
The famous One Foot Island
Experience the best local food experiences in The Muri Night
2. Macau (maximum of 30 days)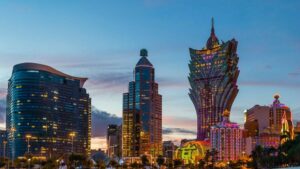 Want to get into some casino games? Then you can plan your vacation in the Las Vegas of Asia. You can go casino hopping in this former Portuguese colony. Macau is one of the countries to visit without visa.
Highlights of Macau:
Witness the Macau buildings, a mix of Portuguese and Chinese architechture
Casino hopping
Taipa Village
Try the famous Portuguese egg tart
3. Mauritius (maximum of 90 days)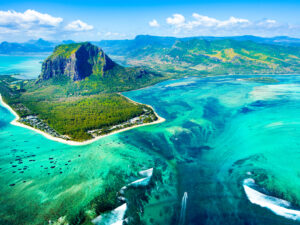 Who doesn't dream to visit beautiful Mauritius? It is among the visa free countries where you can explore the blue lagoons, reefs, and beaches.
Highlights of Mauritius:
Chamarel to witness the various colors of the uneven volcanic surface
Visit the sugar museum and sugarcane fields, L'Aventure Du Sucre
Taste of the street food
4. Fiji (maximum of four months)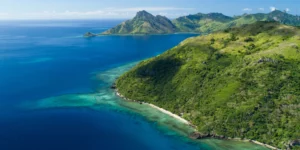 One of the best countries to visit without visa is the islands of Fiji in the South Pacific. Fiji islands are close to New Zealand and Australia. If you haven't added Fiji to your bucket list, now is the time to do so. Plan your visit to this visa-free beach paradise.'
Highlights of Fiji islands:
Kula Eco Park
Snorkeling
Jet Ski in Denarau Island
5. Jamaica (maximum of 30 days)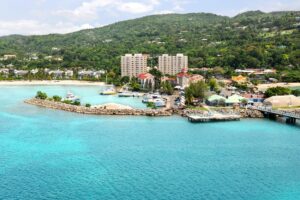 One of the countries to visit from India without visa is Jamaica. The beautiful Caribbean island nation is a must add to the foreign places to visit bucket list.
Highlights of Jamaica:
The lush green rainforests
Reef-lined beaches
Dunn's River Falls in Ocho Rios
Blue Mountains National Park for a hike and taste the world-famous coffee
Also Read: Top 20 Cheapest Places To Visit In India – Budget Travel 2022
6. Maldives (maximum of 90 days)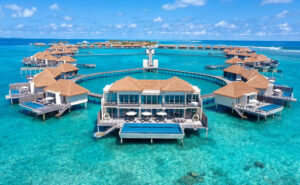 Made up of 1000 coral islands, Maldives is a tropical paradise in the Indian Ocean. This visa free country to visit from India is a favourite honeymoon destination. You can also witness the beauty of the Maldives with your family or solo. The Maldives is known for blue lagoons, beaches, coral reefs, and thrilling water sports.
Highlights of Maldives:
Magnificent beaches
Canoeing
Scuba diving
Rollerblading
Snorkeling
Jet-skiing
7. Cambodia (maximum of 30 days)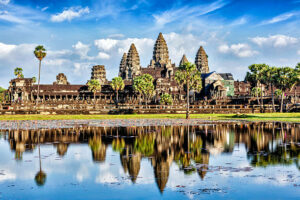 Cambodia can be added to the list of cheap foreign trips from India without visa. It is a country that is a must-visit for a traveler.
Highlights of Cambodia:
Historic sites
Blessed beauty
Massive ancient temples
Beautiful cities
8. Nepal (Freedom of Movement for Indians)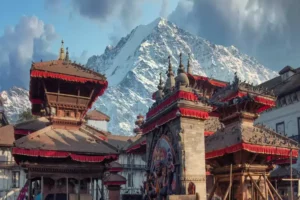 Nepal is one of the places to visit without passport from India. The highest mountain in the world, Mt Everest is located in Nepal.
Highlights of Nepal:
High on adventure
Rich in history
Experience the culture
Also Read: 30 Best Places to Visit in India in Summer 2022
9. Ecuador (maximum of 90 days)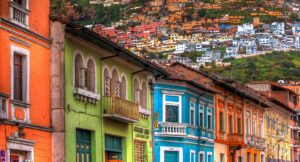 If you want to explore the dense forests of the Amazon, you should visit this country that lies between Colombia and Peru on the Equator in north-western South America.
Things to do in Ecuador:
Visit the famous Andean Highlands
Explore the wildlife in the Galápagos Islands
Visit the middle of the world or the equator
10. Bhutan (Only Valid Indian Passport Required)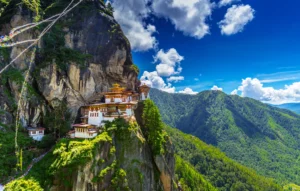 If you are wondering which country does not require visa from India? Well, Bhutan is the answer. Known to be the world's happiest country, Bhutan is situated at the edge of the Himalayas.
Things to do in Bhutan:
Visit the serene monasteries
The dzongs (forts)
Visit the Paro Dzong
Get a taste of authentic Bhutanese cuisine
The Taktsang Monastery
The capital city of Thimphu
11. Samoa (maximum of 60 days)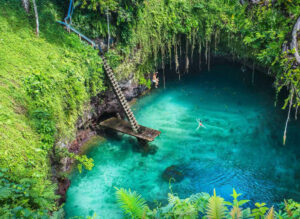 Samoa, an island nation in Polynesia, is blessed with rainforests, reef-bordered beaches, gorges, and waterfalls. Samoa is a paradise on earth and one of the countries to visit without visa.
Things to do in Samoa:
Explore the rainforests
Visit the gorgeous waterfalls
Soak in the beauty of nature
12. Hong Kong (maximum of 14 days)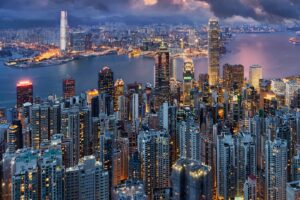 To visit Hong Kong as an Indian Citizen, you need to have a valid passport and fill out a form available online. The place is full of life and is a must-visit for a traveler as there is lot to explore in Hong Kong.
Things to do in Hong Kong:
Explore the pubs, lively markets, restaurants
Disney land in Hong Kong
Temple market and Ladies' market for shopping
13. Trinidad and Tobago (maximum of 90 days)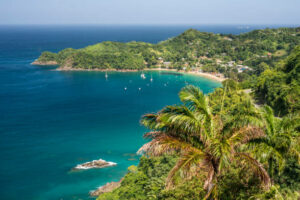 Plan a perfect Caribbean vacation as Trinidad and Tobago is a beauty!
Things to do in Trinidad and Tobago:
Vacation with beaches
Pristine mangrove forests
Rainforests and hills
14. Laos (maximum of 30 days)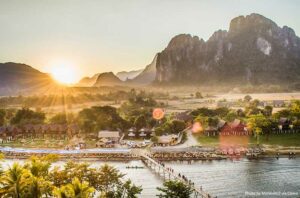 Laos is a gem of South East Asia, blessed with wonderful locations for a perfect vacation.
Things to do in Laos:
Explore the charming scenery
The vast history
The culture of Laos
15. Saint Kitts and Nevis (maximum of 90 days)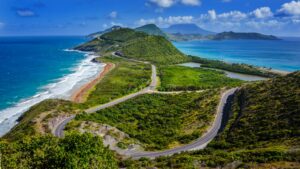 Once again this breathtakingly beautiful Caribbean country, Saint Kitts and Nevis are one of the visa-free countries for Indians.
Things to do in Saint Kitts and Nevis:
Explore the beaches in this two-island nation
The lofty mountains
And many more
So, now you know 15 countries to travel without visa from India, don't waste more time, go plan your trip, grab your tickets, and get going!
Also Read: Top 10 Backpacker Hostels In India Every Traveller Should Know in 2022