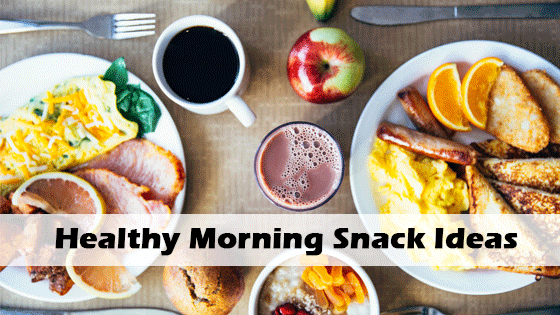 Breakfast is the most important meal of the day. And mornings are the busiest of times. Our busy schedules make it a daunting task to prepare anything for ourselves. We all just take a box of cereal and milk, a cup of coffee, or a slice of bread to start the day. But we tend to ignore the fact that we need something nutritious in our systems to keep going.
Here you will find a list of simple breakfast recipes that you can prepare without having to invest much time and energy.
Sprouts Chat
It's healthy, it's tangy! It's a quick, easy and tasty chat made with moong sprouts, herbs and chutneys. All you need is chaat masala, red chilli powder and lime juice. If you want to make it tastier, you can add sliced onion and cucumber in it.
Oats
Making a bowl of oatmeal is the easiest and can be made within 10 minutes with zero monitoring. There are many types of oats you can make, but the easiest and tastiest is the oat Egg Omelette. Prepare the batter by mixing your choice of spices, oat, milk and egg. Pour the mixture into a pan, and your delicious breakfast will be ready in no time.
Veg Sandwich
If you are bored with your daily bread/ butter routine and want to try out something different, you can try your hands at vegetable sandwiches. All you need is your favourite veggies and bread. It hardly takes 10 minutes to prepare the meal if you have your veggies assorted. And in just 10 minutes you will have your healthy food ready!
Poha
A trendy dish from Maharashtra made with flattened or beaten rice. Poha is a quick, easy and healthy dish.
Bread Upma
A delicious recipe of onion, egg and bread crumbs. If you want to make it sweet, you can add a bit of sugar and tomato with it. This breakfast is genuinely the quickest and most natural food you can ever make, and it's delicious!
Uttapam
This is yet another healthy breakfast recipe that South Indians hold close to their hearts. Rice and urad dal batter is the main ingredient. You can make uttapam topped with capsicum, carrot, tomato, onion etc. And it will take only 20 minutes to make this recipe.
Upma
Whether you are a newbie, a student or a bachelor trying to make a healthy breakfast, Upma is a must-try. It is tasty, nutritious and will be ready in no time. You can make it taste even better by adding peanuts, Cashews, onions, ginger, mixed veggies and ghee.
Scrambled Eggs
It couldn't get any easier than this, and will only take 5 minutes from your busy schedule. With this egg preparation, you can have coffee, juice or any other beverage of your choice. A perfectly comfortable breakfast combo!
Smoothies
Smoothies will help you start your day with nutrient-rich fruits or vegetables, plus protein-filled yoghurt and milk for an energy boost that will keep you going until lunch.
Rava Idli
The best way to start your day is to have soft and fluffy Rava Idli. It is a non-spicy and low oil recipe that does not require deep-frying, making it a healthy breakfast option.
These are some of the natural and healthy breakfast ideas which you enjoy in the morning. The best part about food is there's a lot to try and a lot to make! Add a new ingredient, and you get something new every day. So keep on exploring more, eat more and let us know if you have something exciting.