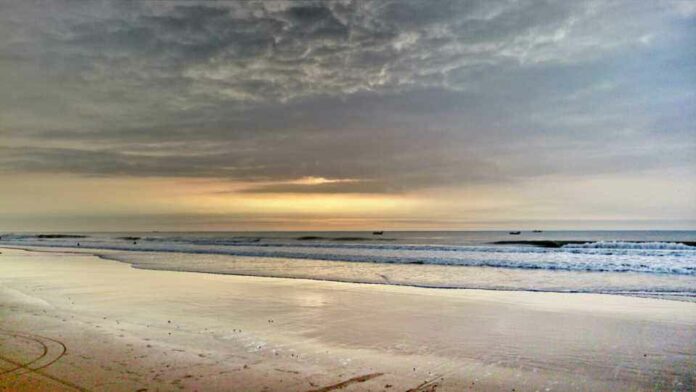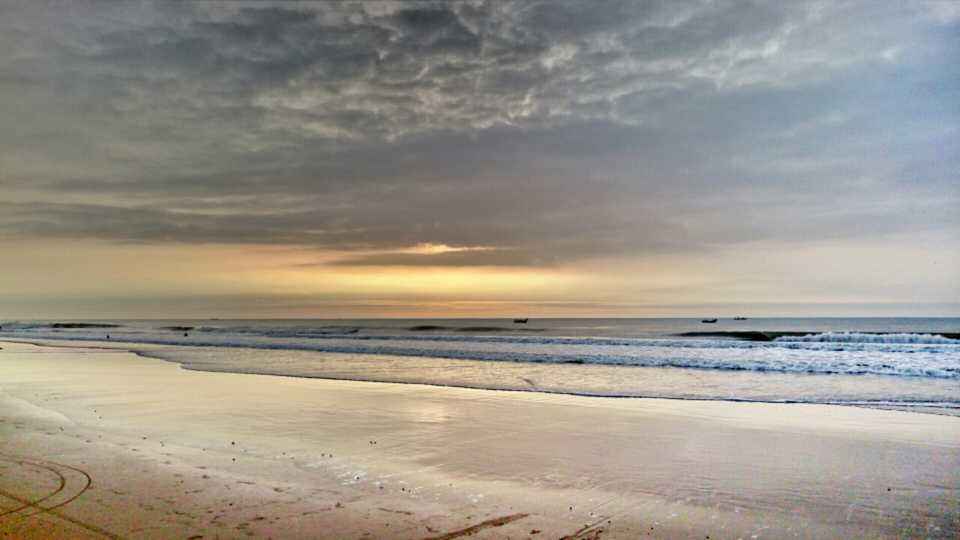 Andhra Pradesh is a beautiful state of India that is filled with rich culture and historical heritage. From magnificent monuments to amazing delicacies, everything in Andhra Pradesh tells a story about the glorious past of the state. And, we talk about the fun places, nobody can beat Andhra in that. It is packed with valleys, gardens, and of course, beaches.
So, if you want to break the monotony of your life, here is the list of mesmerizing beaches in Andhra Pradesh that will take you closer to nature.
1) Vodarevu Beach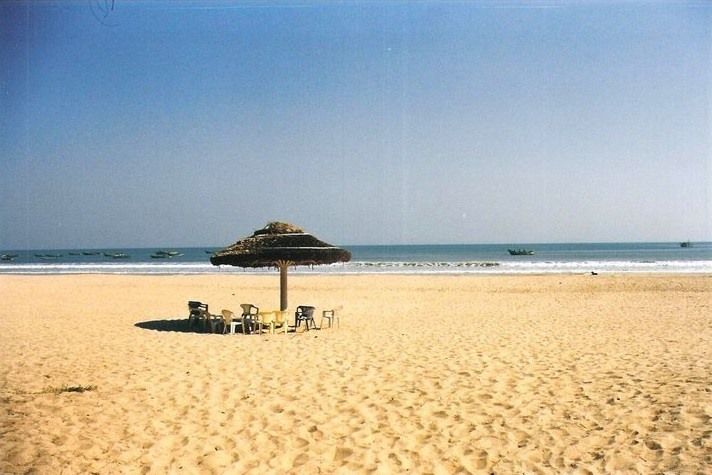 You must come to Vodarevu Beach if you love a lane full of coconut trees and beautiful clear water surrounding it. This Andhra Pradesh beach helps you to witness the truest form of nature that will leave you all mesmerized. The serene waves and the beautiful sight will take you out of the boring and tiring monotonous life.
Location: Prakasam district, Andhra Pradesh, India
Things to do in Vodarevu Beach: Water sports, swimming, and fishing
Top attractions: Coconut lane, Clearwater, Sunsets, and Sunrises
Accommodation near Vodarevu Beach: The Huts Resort, Riviera Beach Report, Srinivasa Grand
2) Manginapudi Beach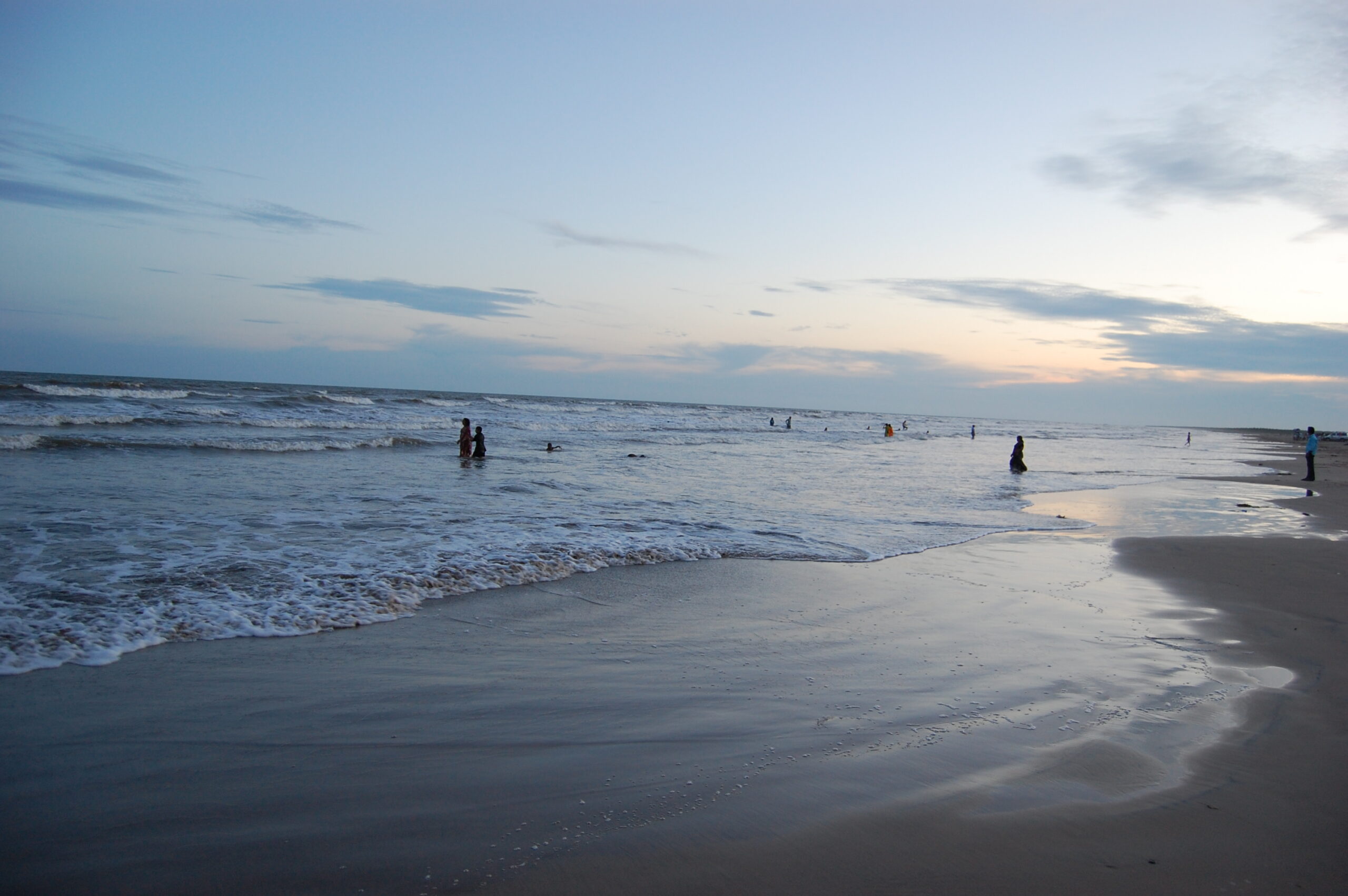 Manginapudi beach is a village that is also known as a fishing beach because it is the main occupation of the people here. However, the actual beach is known as Machalipattam. One of the most important things about this Andhra Pradesh lake is that it is purely natural beauty. Nothing around it is manmade.
Why Manginapudi Beach is famous?
It is popular for a natural bay by the side of this beach. It comprises a very shallow water level. Also, if you don't know, this is one of the beaches in Andhra Pradesh where the soil is black. Undoubtedly, this makes it look even more spectacular.
Location: Manginapudi, Krishna district, Andhra Pradesh, India
Things to do in Manginapudi beach: Sightseeing, Water sports
Top attractions: Maghapoornami festival and Krishna Utsav celebration
Accommodation near Manginapudi beach: SS Grand Inn, RK Paradise, Eswar Residency
3) Rishikonda Beach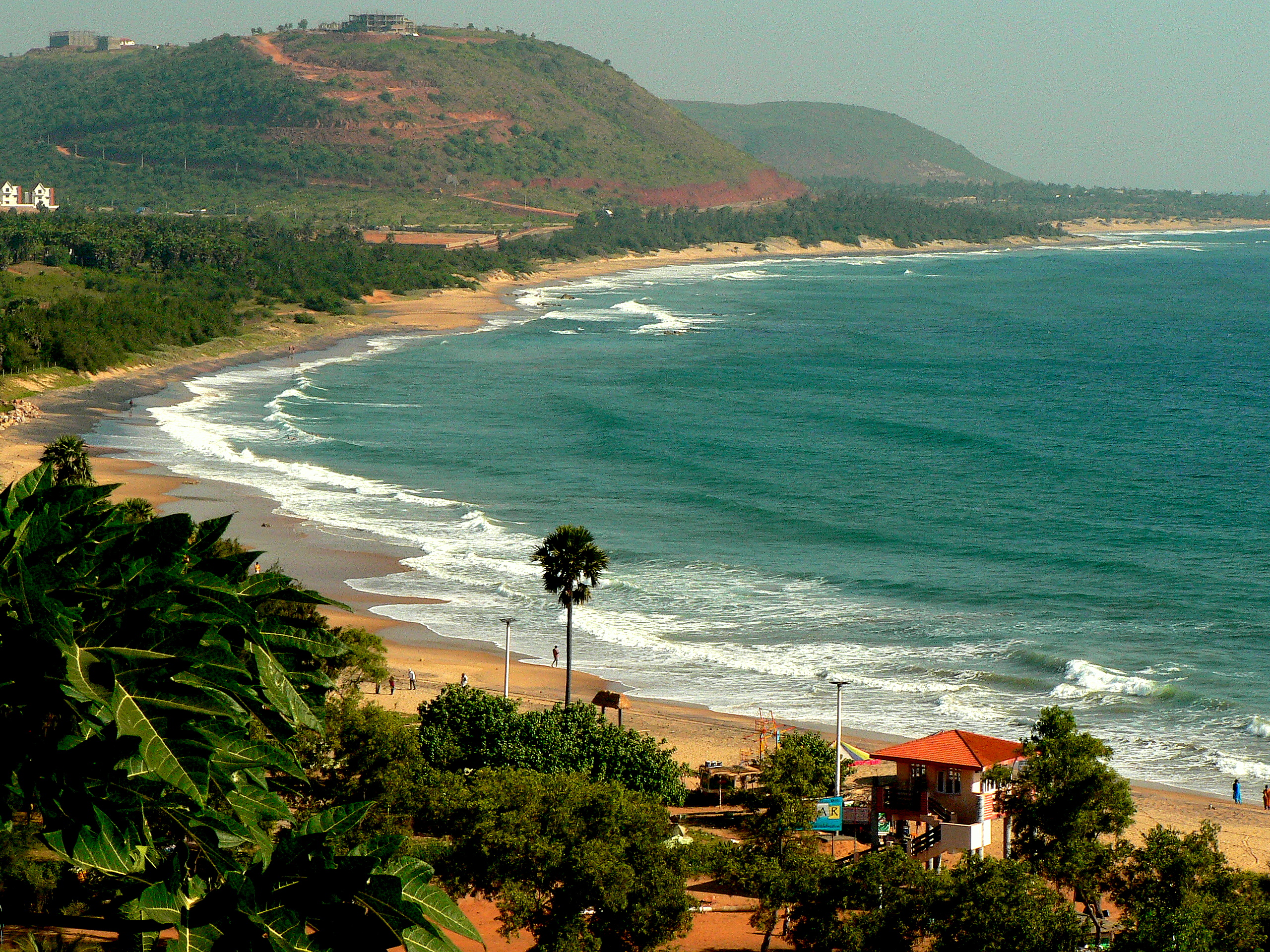 Situated on the coast of the Bay of Bengal in Visakhapatnam, Rishikonda Beach is a mesmerizing beach in Andhra Pradesh. It is known for its beautiful scenery that needs to be protected. Interestingly, the Andhra Pradesh Tourism Development Corporation has been given the authority to take care of the beach to preserve its natural beauty.
Why Rishikonda Beach is famous?
The beach is known as the Jewel of the East Coast because of the golden sand around. Apart from that, it is also famous for various water sports that you can enjoy here. This place is also famous for swimming as you can swim here under expert supervision.
Location: Beach Rd, Rushikonda, Bheemili, Visakhapatnam, Andhra Pradesh, 530045, India
Things to do in Rishikonda Beach: Swimming, water skiing, and windsurfing
Top attractions: Scenic view, golden sands, and tidy waves of Bay of Bengal
Accommodation near Rishikonda Beach: Sai Priya Beach Resort, The Exotica Resort
4) Chirala Beach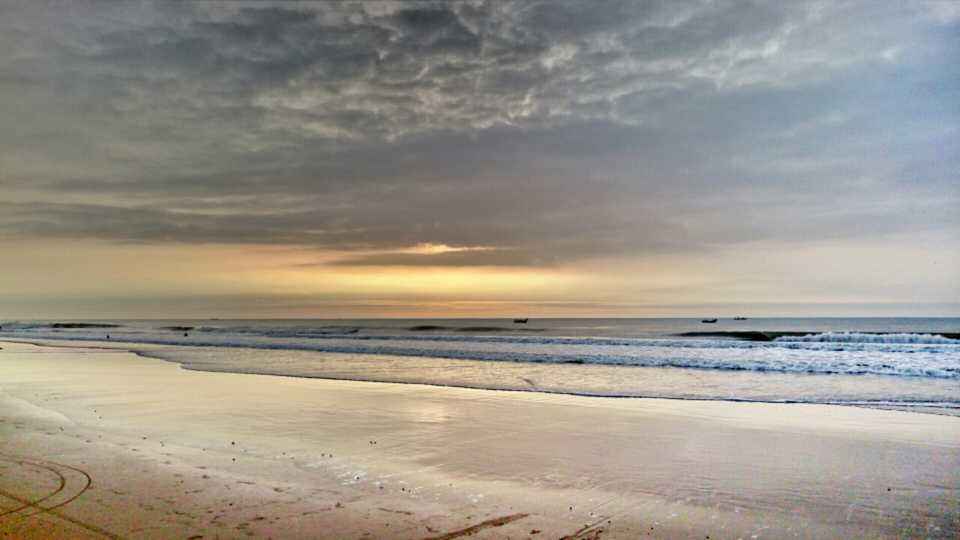 Chirala is a town in the Prakasam district, and Chirala beach is a beach in it. It is a beautiful town that was founded by Minchala Paleti Papayya and Minchala Paleti Perayya. This beach offers a splendid environment around with pleasant sunsets and sunrises.
Why Chirala Beach is famous?
Chirala Beach is famous for the very beautiful handloom industry in the city. Interestingly, it is also known as Mini Mumbai or Chennai Bombay. Also, Chirala Beach is famous for its peaceful environment because it is not populated at all.
Location: Chirala Beach, Prakasam District, Andhra Pradesh
Things to do in Chirala Beach: Sightseeing, Water sports
Top Attractions: Handloom industry, Sunsets, and Sunrises
Accommodation near Chirala beach: Srinivasa Grand, The Huts Resort, Riviera Beach Resort
5) Ramakrishna Beach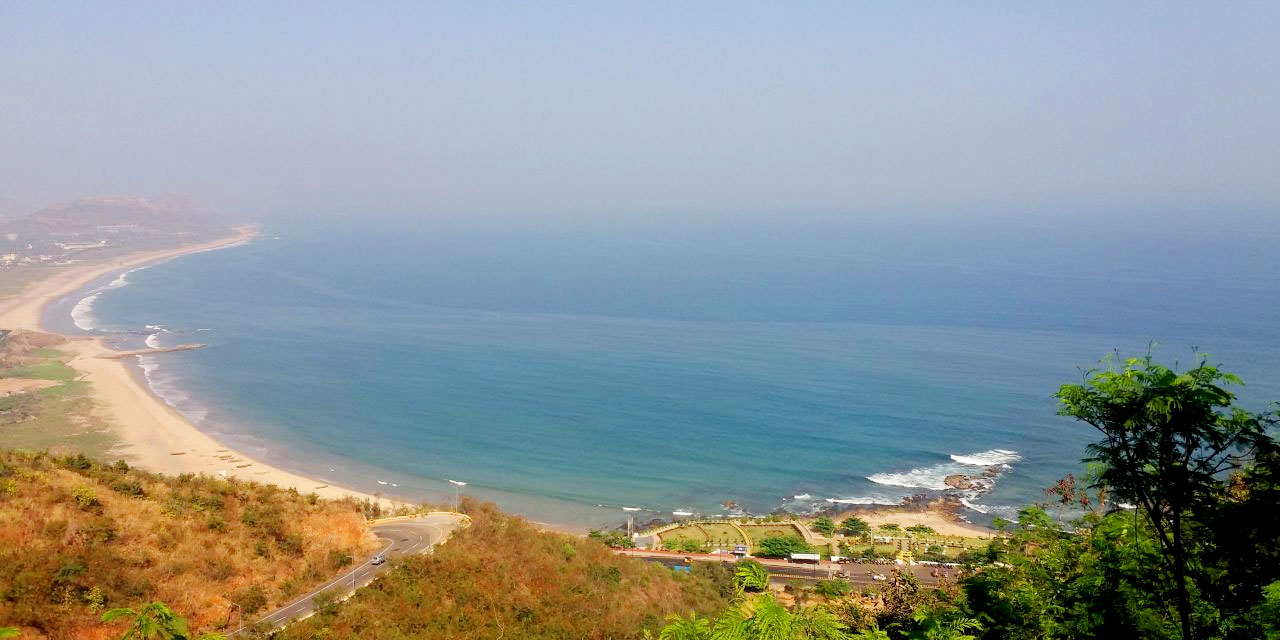 In the list of Andhra Pradesh beaches, Ramakrishna Beach is undoubtedly one of the beautiful beaches of Andhra Pradesh. People from different regions come to this place to enjoy the strolls across the beach, sunbathe, and spend quality time as a whole. However, it is important to know that swimming on this beach is not advised.
Why Ramakrishna Beach is famous?
Ramakrishna Beach is famous for the variety of people who visit this place to experience its serene beauty and mesmerizing environment. It gives an amazing opportunity to interact with people from different regions of India and the world.
Location: The Bay of Bengal in Vishakhapatnam, Andhra Pradesh
Things to do in Ramakrishna Beach: Strolls across the beach, sunbathe and spend quality time
Top Attractions: Serene beauty and mesmerizing environment
Accommodation near Ramakrishna Beach: Rajahamsa Guest House, Beach Guest House
6) Yarada Beach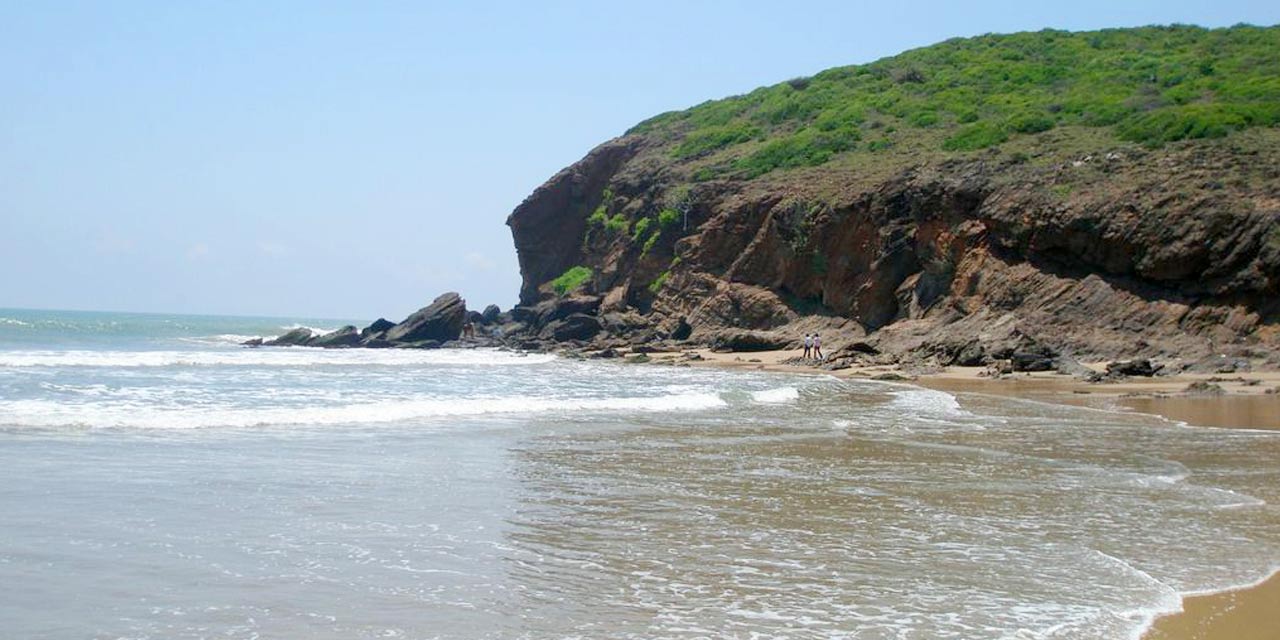 If you are looking for some private time on the beach, then Yarada Beach is just the perfect place for you. With hills on all three sides of it, this place is truly blessed by nature. Also, the Bay of Bengal on the fourth side adds an extra charm to this place.
Why Yarada Beach is famous?
Since Yarada Beach is not as crowded as other beaches, it is quite famous for offering a peaceful environment to its visitors. Apart from that, the highlight of this place is a banana and coconut plantation from which its entire area is covered.
Location: The Bay of Bengal in Vishakhapatnam, Andhra Pradesh
Things to do in Yarada Beach: Sightseeing, Water sports
Top Attractions: Banana and coconut plantation
Accommodation near Yarada Beach: Beach Guest House, Hotel Lakshmi Grand, Beach Stay Guest House
7) Bheemili Beach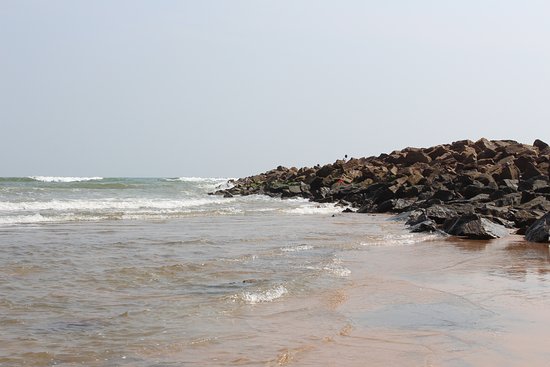 Also known as Bheemunipatnam Beach, Bheemili Beach is one of the mesmerizing beaches of Andhra Pradesh that holds historical significance as well. This beautiful beach is located in the assemblage of the Gosthani River and the Bay of Bengal. Interestingly, the water on this beach is very calm and peaceful.
Why Bheemili Beach is famous?
Bheemili Beach is famous for its historical sites as it dates back to the 17th century. It was the time of Dutches and this place surely tells about their significant history. That is why you will find some amazing historical aspects on this beach.
Location: Visakhapatnam district, Andhra Pradesh, India
Things to do in Bheemili Beach: Sunbathe, Swimming, Relax
Top Attractions: Historical sites from the 17th century
Accommodation near Bheemili Beach: Beaches & Hills Resorts, Hotel Athidi Beach
8) Yanam Beach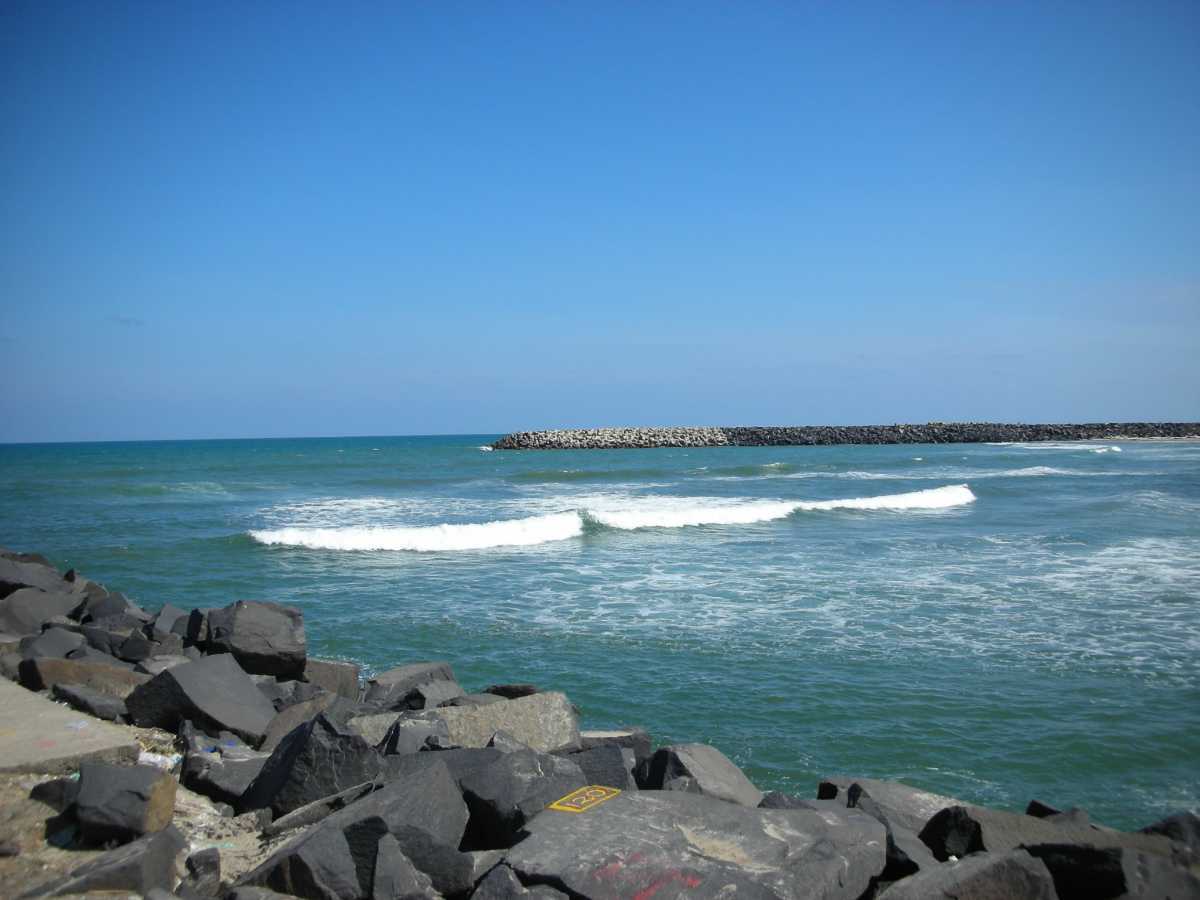 Yanam Beach is a beautiful beach in Andhra Pradesh that has a huge Shivling at the entrance. That is why this place is considered a religious place too. However, the important thing about this beach is that you can hire a boat and take a round around the mangrove forest.
Why Yanam Beach is famous?
This is yet another beach that is famous for its historical significance. Before the French colony took over the rule, this was a Dutch colony, and it shows a great deal about it. While visiting this place, you will find many historically important things that will take you back in time.
Location: Yanam, Pondicherry, India
Things to do in Yanam Beach: Explore mangrove forest, Boatriding
Top Attractions: Historical significance of the place and Mangrove forest
Accommodation near Yanam Beach: Hotel Sarvainn, Pondicherry Government Guest House, The Regency Hotel