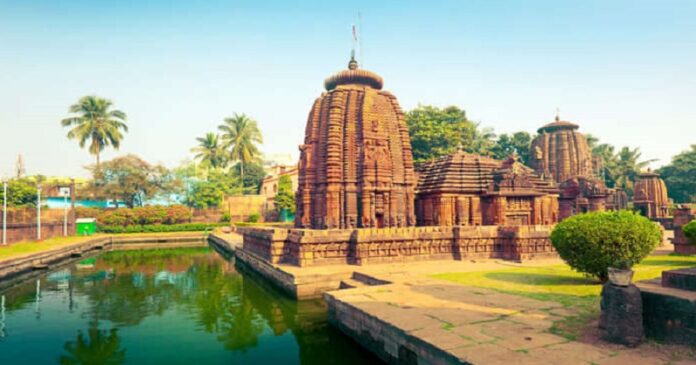 Bhubaneswar, the capital of Odisha, is a major trade and religious center in India's North East. It is known for its temples, which attract the most tourists in India, and it forms the Swarna tribhuja with two other Odisha cities, Puri and Konark. But that's not all; Bhubaneswar also has a number of iconic monuments and breathtaking natural wonders. The country's illustrious culture dates back to the third century BC.
Here are some of the greatest places to visit in Bhubaneswar.
1. Lingaraj Temple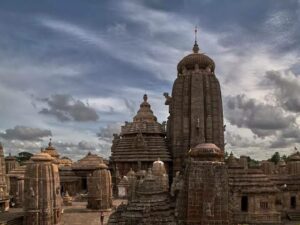 The Lingaraj Temple is an old temple in the city of Bhubaneswar, and it is also the city's largest. The temple, which is dedicated to Lord Shiva as the name suggests, was established in the 7th century by King Jajati Keshari. It is respected because of the Linga here, which is Lord Shiva's phallic form. It is said to have appeared organically. One of the most visiting places at Bhubaneswar.
Timings

– 5:00 AM – 9:00 PM

Entry Fee

– Free
2. ISKCON Temple, Bhubaneswar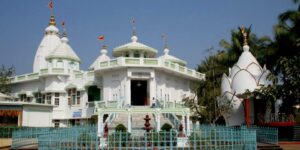 This temple was built by the ISKCON International Society for Krishna Consciousness in 1991. It is built as an alternative to the Lord Jagannath shrine in Puri, which is only open to Indians.
Timing

– 5 AM – 8 PM

Entry Fee

– Free
3. Parasurameswara Temple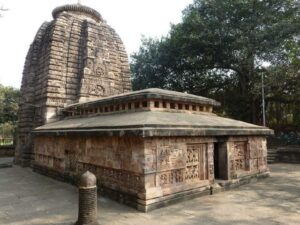 Built-in 650 A.D., this temple is a one-of-a-kind specimen of Oriya architecture. The temple's most unusual feature is the presence of a thousand lingas in the complex's northwest corner.
Timing –

8 AM – 8 PM

Entry Fee –

Free
4.  Rajarani Temple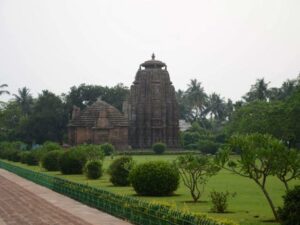 The Raja Rani Temple is a well-known 11th-century Hindu temple in Bhubaneswar, the state capital of Odisha. It is known as the 'love temple' by the locals because it contains sensual carvings of women and couples. Because there are no images inside the shrine, the temple is not associated with any particular Hindu sect.
Timing

– 6:30 AM – 7 PM

Entry Fee

– Indians – INR 15, Foreigners – 200INR
5. Bindu Sarovara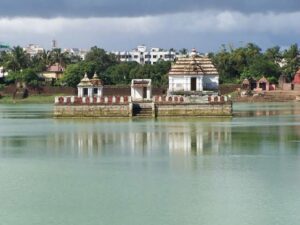 The Bindu Sarovar, also known as Bindu Sagar, is a Hindu water tank that is considered sacred. This tank is located near the Lingaraj Temple and is flanked by a number of temples. The Bindu Sagar's water is said to contain drops from all of India's holy rivers and ponds.
Timing

– 6 AM – 7 PM

Entry Fee

– INR 5
6. Orissa State Museum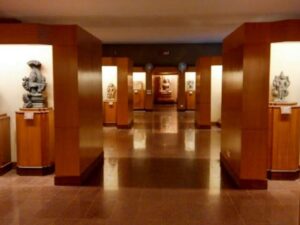 The Orissa State Museum houses a rare and historic collection of art and craft artifacts. Stone sculptures, bronze coins, musical instruments, armors, and prehistoric metal plates are among the items in this collection. For history buffs, this is a must-see location. One of the best Bhubaneswar visiting places.
Timing

– 9 AM – 8 PM

Entry Fee

– INR 50/Person
7. Brahmeswara Temple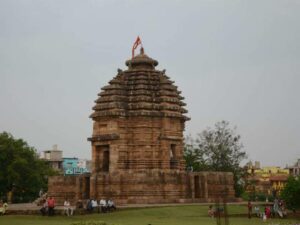 The Brahmeshwara Temple is yet another example of Oriya architecture's excellence. This temple, which dates from the 11th century, is encircled by four lesser shrines. A Shivalingam is the main shrine of this temple, and there are other sculptures of Lord Shiva and Goddess Parvati nearby.
Timing

– 7 AM – 8 PM

Entry Fee

– Free
8. Tikarpada Wildlife Sanctuary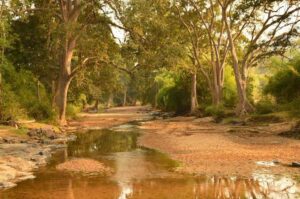 The Tikarpada Wildlife Sanctuary covers an area of 795.52 square kilometers and never ceases to enthrall visitors with its breathtaking beauty, lush green surroundings, the ever-cherished rambling of River Mahanadi, as well as the well-known Satkosia gorge, and a diverse range of wild animals, birds, and plants.
Timing

– 8 AM – 6 PM

Entry Fee

– INR70/person
9. Mukteswara Temple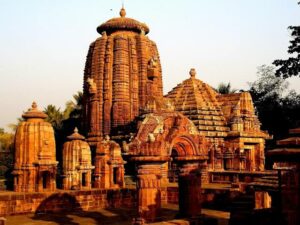 Mukteswara Temple, dedicated to Lord Shiva, was built in the 10th century and is a prime example of the Kalinga architectural style's endurance. This temple has withstood the test of time and still stands 35 feet tall in all of its splendor and enchantment. Beautiful sculptures and carvings depict the numerous Panchatantra legends in this temple.
Timing

– 7 AM – 7 PM

Entry Fee

– INR10/Person
10. Museum of Tribal Arts & Artefacts
The Museum of Tribal Arts & Artefacts has a wonderful collection that introduces visitors to Odisha's 62 tribes. The attraction will appeal to those who enjoy learning about different civilizations. Traditional tribal clothing, jewelry, accessories, weapons and gears, farming equipment, and other items are included in the collection. The museum has been incorporated for anthropological study by the Schedule Caste and Schedule Tribe Research and Training Institute.
Timing – 9 AM – 7 PM
Entry Fee – INR20/Person
11. Nandankanan Zoological Park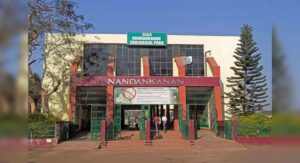 Nandankanan Zoological Park, a one-of-a-kind zoo built within a forest, was founded in 1960. It's a fascinating refuge created to ensure that the flora and fauna thrive in their natural habitat in a protected area. It is the world's first zoo to successfully breed both Melanistic and White Tigers.
Timing

– 9 AM – 6:30 PM

Entry Fee

– INR50
12. Ram Mandir, Bhubaneswar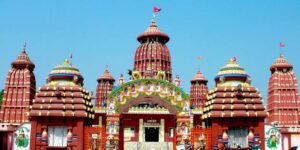 Lord Rama, his consort, Goddess Sita, and his loving brother, Lord Lakshmana, are all honored at Ram Mandir. Aside from religious considerations, the temple's architectural beauty draws a huge number of visitors. From various parts of the city, the spires on the temple shikaras can be seen. One of the most famous visiting places at Bhubaneswar.
Timing

– 5 AM – 10 PM

Entry Fee

– Free
13. Ekamra Kanan, Bhubaneswar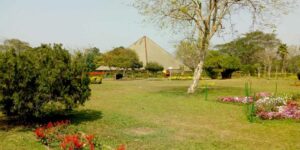 Ekamra Kanan is the city's largest Botanical Garden, with a total area of nearly 500 acres. The garden's lovely setting is a delight for nature enthusiasts, who can spend hours strolling across the lawns, sitting in the flower beds, or being entranced by the tranquil waters of the lake.
Timing

– 9 AM – 7 PM

Entry Fee

– INR50/Person
14. Chausath Yogini Temple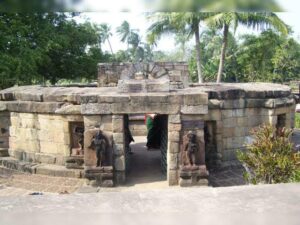 Chausath Yogini Temple is a 10th-century antique temple that mimics the temple at Khajuraho and is located beside the mesmerizing River Narmada. During the Kalachuri Kingdom, it was constructed. Goddess Durga is the reigning deity. The temple is dedicated to India's Yogini culture, and it houses approximately 70 Yoginis.
Timing

– 6 AM – 9 PM

Entry Fee

– Free
15. Kedar Gauri Temple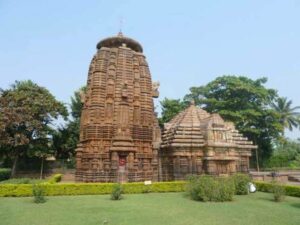 Kedar Gauri Temple is one of the eight Asthasambhu Temples devoted to Lord Shiva and Goddess Gauri. According to some locals, the temple is dedicated to a couple named Kedar and Gauri. The yearly procession to honor Shiva and Parvati's marriage is, however, a highlight of the site. This process begins with Lingaraja and continues until Kedar Gauri Temple.
Timing

– 6 AM – 8 PM

Entry Fee

– Free
16. Biju Patnaik Park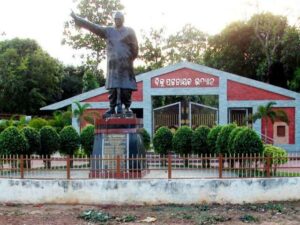 The Biju Patnaik Park, named after Odisha Chief Minister Biju Patnaik, is a popular picnic spot due to its accessibility. It contains an amusement park and boating facilities set amongst beautifully planted gardens that attract a huge number of tourists, particularly nature enthusiasts. One of the most common visiting places near Bhubaneswar.
Timing

– 5 AM – 8 PM

Entry Fee

– Free
17. Regional Museum of Natural History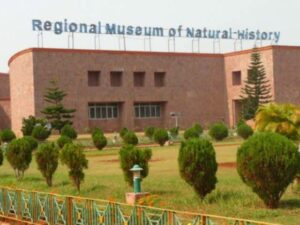 The Regional Museum of Natural History houses an amazing collection of flora, rare and extinct animal bones, pictures, and pertinent samples from throughout the world, as well as information on the city's geology. The only museum in India with a rare egg of the now-extinct Elephant Bird, the Baleen Whale, and many other exhibits that help enlighten the understanding of animal and nature enthusiasts was established by the Ministry of Environment and Forest.
Timing

– 9 AM – 8 PM

Entry Fee

– INR20/Person
18. Deras Dam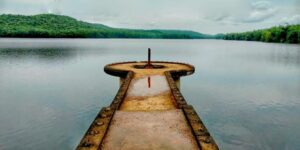 Deras is a lovely tiny dam built for irrigation needs in the stunning natural settings of the Chandaka Elephant Sanctuary. The tranquil waters, rich green forest, and fresh air make the attraction a welcome respite from the hustle and bustle of city life.
Timing

– 10 AM – 7 PM

Entry Free

– INR30/Person
19. Vaital Deul Temple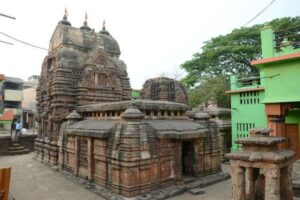 Vaital Deul Temple is an 8th-century Khakhra-style monument dedicated to Goddess Chamunda. The three spires on top of the shrine are a unique feature of the construction. Tini Mundea Deula is another name for it. The architecture has spectacular stone sculptures of Hindu gods and goddesses, as well as elaborate decorative embellishments.
Timing

– 9 AM – 8 PM

Entry Fee

– Free
20. Nicco Park, Bhubaneswar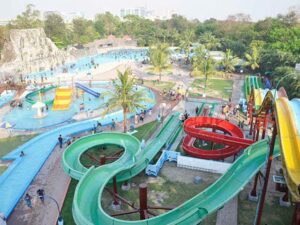 Nicco Park is a popular amusement park for a brief escape from the city. It was developed in collaboration with Nicco Japan in India. The location features beautifully designed gardens as well as spaces designated for a variety of exciting attractions and kiosks to meet the preferences of visitors.
Timing

– 9 AM – 8 PM

Entry Fee

– INR200/Person