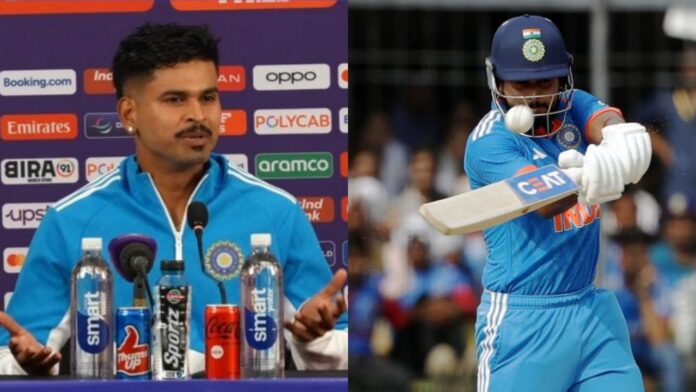 Shreyas Iyer made a triumphant return to form with an impressive innings of 82 runs against Sri Lanka at Mumbai's Wankhede Stadium. His performance played a crucial role in India's commanding total of 357 runs on Thursday. However, during the post-match press conference, he faced persistent questions about his vulnerability to short-pitched deliveries and his dismissals. Towards the end, Iyer became visibly agitated and engaged in a heated exchange with a reporter who inquired about his susceptibility to short balls.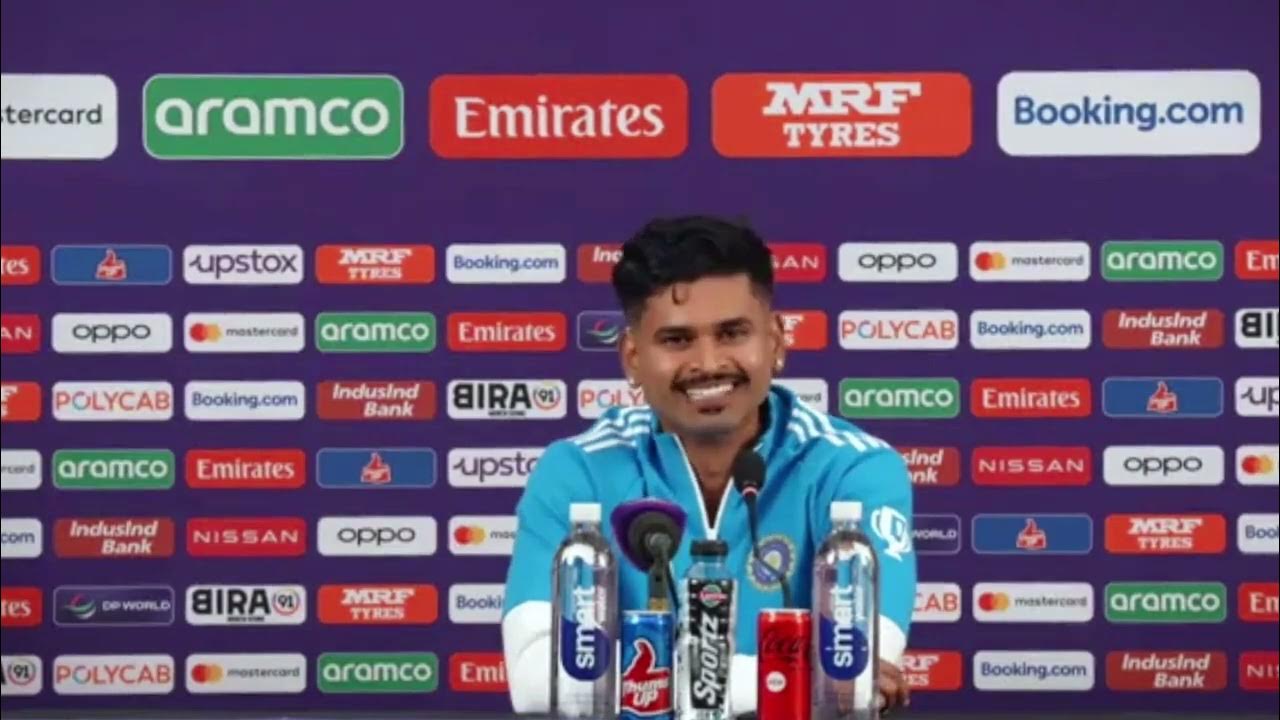 It's a rare occurrence to witness a cricketer losing their composure in a press conference. But that's precisely what transpired when Shreyas Iyer faced questions. Those questions were regarding his difficulties against short-pitched deliveries. The press conference held after India's Cricket World Cup 2023 match against Sri Lanka on Thursday.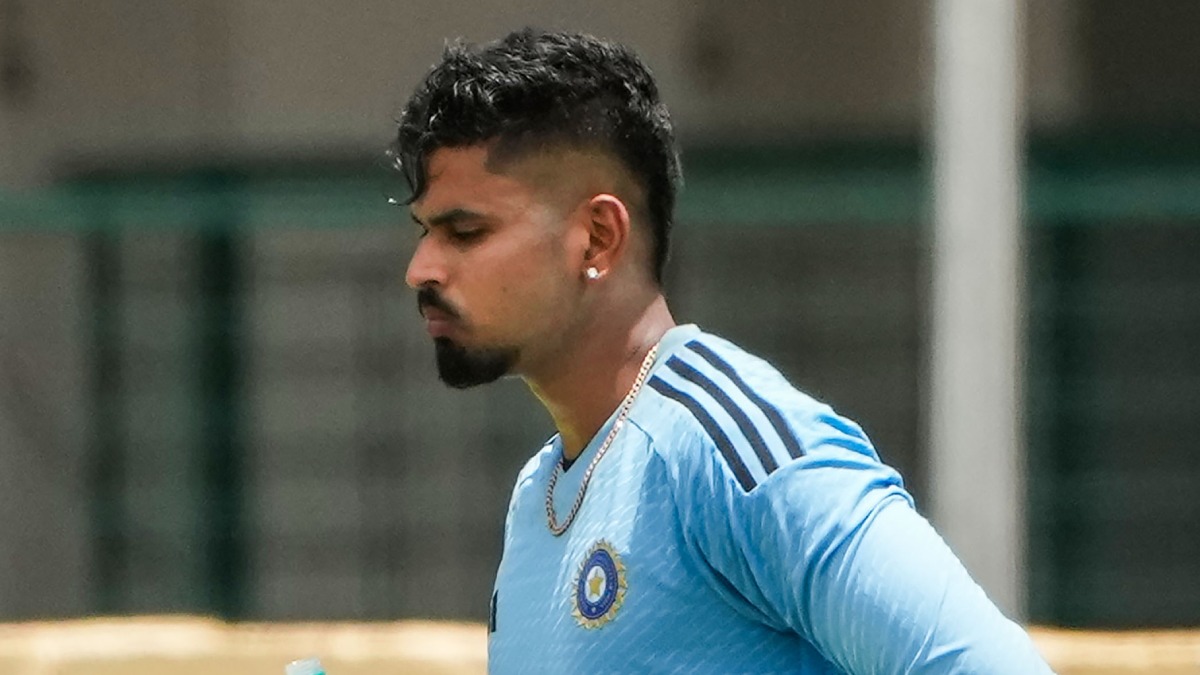 That was an impressive innings of 82 runs against the Lankan team at the Wankhede Stadium. Afterwards Iyer found himself confronted with probing inquiries about his struggles with bouncers during the press conference. In response to a query about his challenges against short-pitched deliveries, Iyer opted not to adopt a defensive stance and instead delivered a sharp retort to the reporter.
The conversation heated up!
Reporter: I wanted to ask, short ball has been a problem for you since the beginning of this World Cup and today we saw some great pull shots. How much are you prepared for the next match against South Africa because we know how good they are with the short balls.
Shreyas Iyer: When you say it's a problem for me what do you mean?
Reporter: Not a problem, problem exactly but it has troubled you
Shreyas Iyer:Troubled me? Have you seen how many pull shots I've scored? Especially which has gone for four.
If you're trying to hit a ball, you're bound to get out anyway. Irrespective it's a short ball, it's an over pitch. If I get bowled two or three times, you all would say that, OK, he can't play an in-swinging ball. He can't play a cut if a ball is seeming.
So see, we, as players are bound to get out on any sort of deliveries. You guys have created that environment outside that he can't play a short ball. And I feel that people are picking that up every now and then and it plays on your mind regularly and you keep working on that.
Coming from Mumbai, especially from Wankhede, where the bounce is pretty much even and it bounces way more than any other pitches. So, I've played majority of my games here, so I know how to tackle it. It's just that when I go to hit some shots, you are bound to get out and sometimes it may work, sometimes it may not. And majority of the times it hasn't worked for me, maybe that's the reason you think it's a problem for me. But in my mind, I know there's no problem.
Back injury was an issue
He conceded that moving after the back injury he sustained earlier in the year was exceptionally challenging. Iyer was sidelined for over six months due to the surgery he underwent to address the issue, and he appeared entirely nonchalant about it.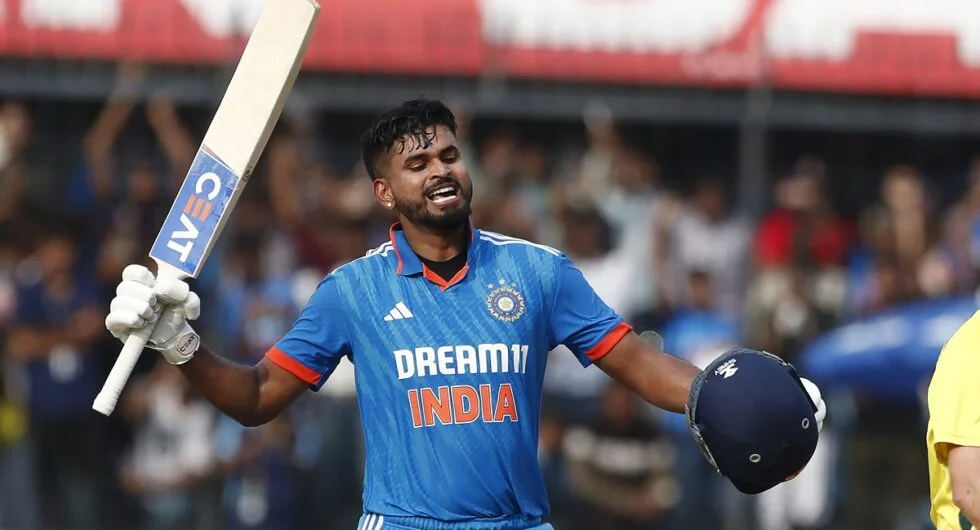 Iyer also stated that India's combined bowling prowess forms a formidable unit. This collective strength is instrumental in crafting effective game plans during matches.
Read more: Elon Musk offers $1 billion to Mark to rename Facebook To…