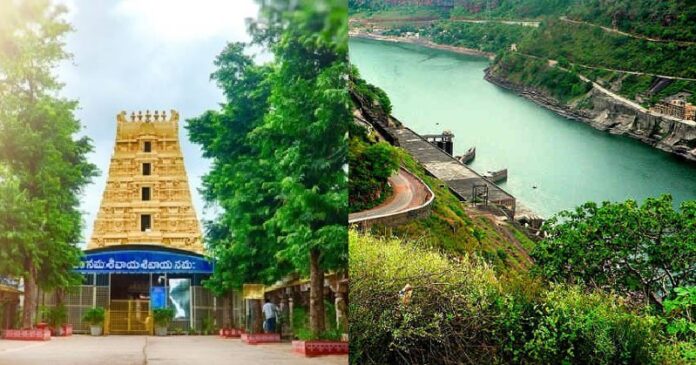 India is known far and wide for the culturally and geographically diverse locations it can provide. The specialty of our nation is such that each state is different from the other and thus we are a land of unique places. One such place is Srisailam. Srisailam is a beautiful census town in the Kurnool district of Andhra Pradesh. The town is a popular tourist attraction and is famous for Mallikarjuna Jyotirlinga Temple and is one of the holy pilgrimage sites for Saivism and Shaktism sects of Hinduism.
This beautiful town is a feast to the eyes of the visitors and if you wish to decide if Srisailam is the place for your next holiday continue reading.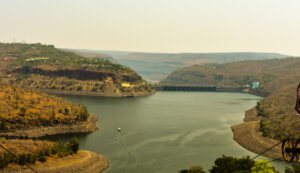 Places To Visit
Srisailam in Hyderabad is a popular tourist spot and is known to be an important pilgrimage spot for Lord Shiva worshippers. In Srisailam darshan to many important temples is possible. Srisailam visiting places are overall pious and in the lap of nature.
1) Srisailam Dam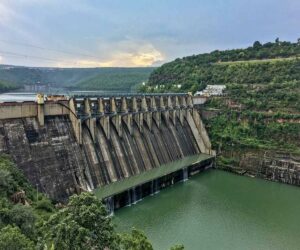 One of the largest dams of South India, Srisailam Dam is built over the Krishna river is a beautiful place to view the sunset. The Srisailam Dam is one of the best among Srisailam visiting places for tourists.
2) Mallikarjuna Jyotirlinga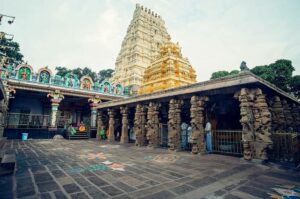 For the devotees, Mallikarjuna Jyotirlinga enshrines Lord Mallikarjuna and this ancient temple is beautifully built in the historically important Dravidian style with excellent showcasing of the Vijaynagara architecture. A lover of history and architecture would truly appreciate this temple.
3) Shikaresvara Temple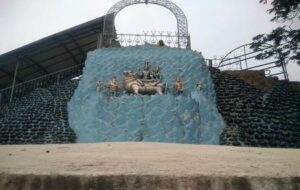 Shikaresvara Temple is at the highest point of the town. Due to this height, the view of the landscape and water below is breathtaking. Srisailam temple timings for this temple are 6: 00 A.M. to 2:00 P.M. and then 5:00 P.M. to 8:30 P.M.
4) Mallela Theertham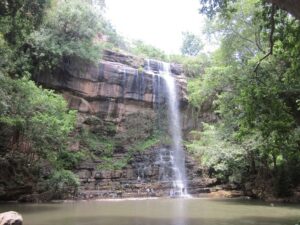 Mallela Theertham is a charming and beautiful waterfall located in the forests of Nallamala. At a distance of 58 km from Srisailam, this is a perfect day-long getaway. It is believed to be the place where many sages have performed penances for Lord Shiva.
5) Uma Maheshwaram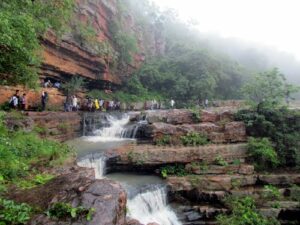 Located 87 km from Srisailam, Uma Maheswaram is one of the best places to see in Srisailam. It has the famous Uma Maheswaram temple built in the 2nd century. It is situated in the Nallamalai Forests. The surroundings of the temple are calm and serene with a forest view.
6) Bairluty Jungle Camp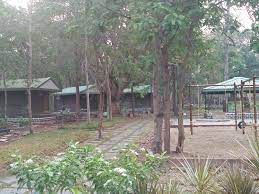 At a distance of 96km from Srisailam is the Bairluty Camp which is an initiative by the AP Tourism at eco-tourism. The camp aims to gather local support for wildlife, impart education and improve local livelihood.
7) Phaladhara And Panchadhara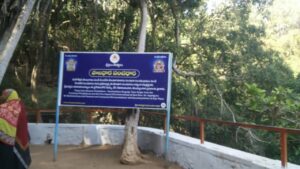 Located just 4.5 km from Srisailam, is a spot of great beauty. Located in a small valley which is reached by climbing 160 steps, streams of pure water flow through the land. This popular tourist destination is located between Srisailam town and Dam.
Transport
The Andhra Pradesh State Road Transport Corporation operates an efficient bus service from Srisailam by road and Atmakur bus station with the Atmakur bus deposit. To reach Srisailam online booking is available for a number of transportations.
By Foot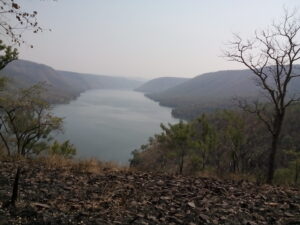 From Atmakur to Srisailam there is a path to travel on foot. The path crosses through the dense forest of Nallamala Hills. It is advisable to bring your own food or other stuff as there are no shops in the area. This path for devotees is opened only twice a year- during Maha Shivaratri and Ugadi.
By Road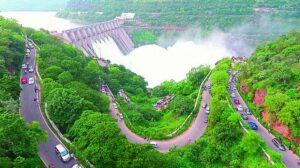 The road facilities from Dornala and Atchampet can take you to Srisailam as there are frequent buses that operate here and in nearby places. To travel through Srisailam by road is now very convenient as the roads are well built and clean.
By Rail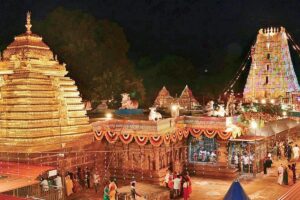 About 90 kilometers from Srisailam, you can find the nearest railway station at Markapur Road Railway Station, which comes under the jurisdiction of the Guntur Railway Division.
By Air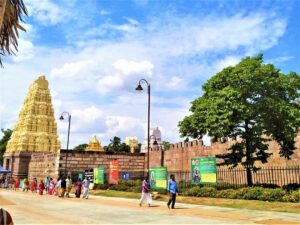 The nearest airport is the Kurnool Airport, and between this airport and Srisailam distance is about 180 kilometers. It is a domestic airport. The Hyderabad International Airport is the nearest major airport and between this and Srisailam distance is 217 km.
Hotels In The Area
The entire town has a plethora of affordable and good hotels. To stay at Srisailam online booking is available on almost all of the hotels in the area. Overall in Srisailam hotel bookings are easy and convenient. Here is a list of a few of the good ones.
(All the ratings in the article are according to the popular tourist site "Just Dial" in relation to Srisailam hotel bookings for places to stay at:
1) Haritha Hotel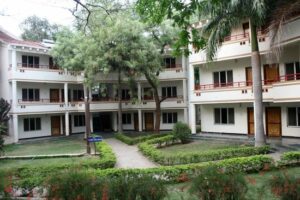  Is located around the Srisailam police station
 Has an average rating of 3.5 out of 5.
 Is available for online booking.
 Amenities- Parking, AC rooms, In house restaurant, and 24hrs check-in and out is available.
2) Hotel Srisailas Nest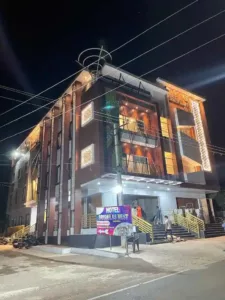  Located around the area of the Govt. Degree College.
 Has an average rating of 4.6 out of 5
 AC lodging is available and it is opened for all 24 hours.
3) Mallikarjuna Sadan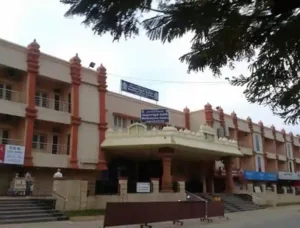  Located near the Srisailam Devasthanam
 Has an average rating of 40 out of 5
 In-house catering is available along with 24 hours check-ins.
4) Akhil Bharata Arya Vysya Annapurna Satram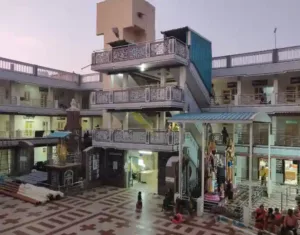  Located near the Annapurna Satram, Cumbam Satram.
 Has an average rating of 4.2 out of 5
 In-house catering is available along with 24 hours check-ins.
5) Hotel Grand Akka Mahadevi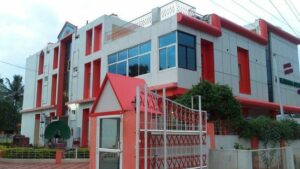  Located around Srisialam Project, Sundipanta is Opposite Zinkala Park.
 Has an average rating of 3.8 out of 5 stars.
 Doctor on call.
 In-house catering is available along with 24 hours check-ins.
6) Karnataka Guest House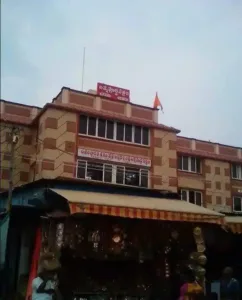  Located near Nandi Circle
 Has an average rating of 3.5 out of 5.
 Doctor on call and housekeeping available.
 In-house catering is available along with 24 hours check-ins.
Best Time To Visit Srisailam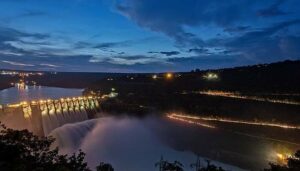 The best season to visit Srisailam is the winter season. The temperature is cool and comfortable for traveling. The months of November, December, January, February, and March are the best time to visit.