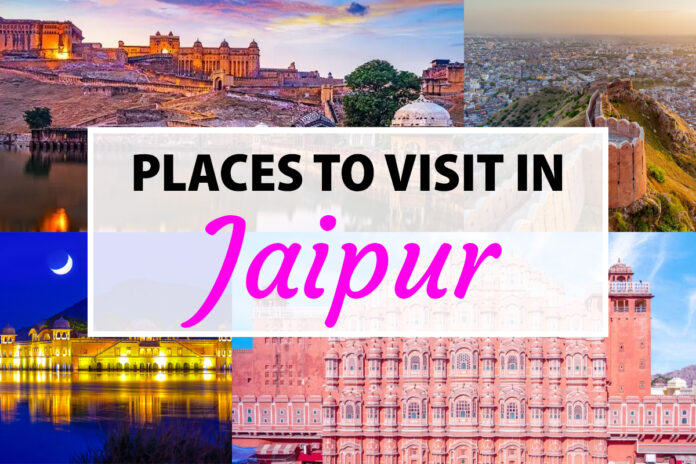 Jaipur is quite a famous city, we have Jaipur on our bucket list, right? Here are Tourist Places In Jaipur  or say "Jaipur Me Ghumne Ki Jagah", Which You Really Should Not Miss. Jaipur is also known as Pink City of India or you can say Paris Of India.
Best Tourist Places In Jaipur: Places to Visit in Jaipur
1. Amber Fort, Also Known as Amer Fort Jaipur: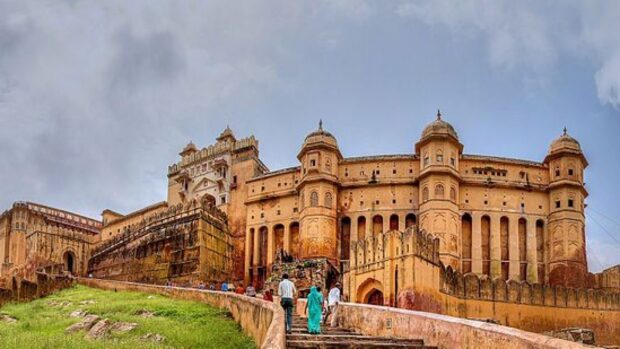 Amer Fort or Amber Fort is a fort located in Amer, Rajasthan, India. Amer is a town with an area of 4 square kilometres located 11 kilometres from Jaipur, the capital of Rajasthan. Located high on a hill, it is the principal tourist attraction in Jaipur. Amer Fort is known for its artistic style elements. It's One Of The Best Jaipur Places To Visit, Jaipur Fort.
2. Sheesh Mahal or Mirror Palace: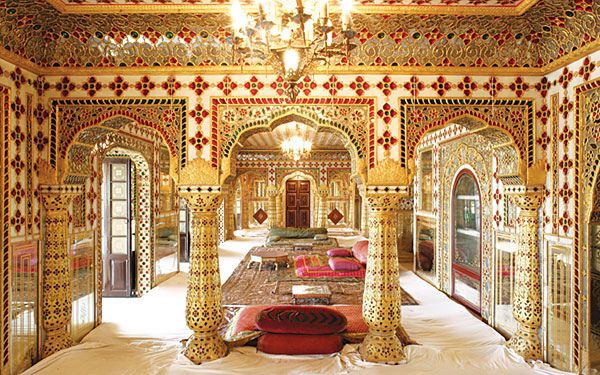 Sheesh Mahal is also known as the Mirror Palace. Gorgeous precious stones and glass, and beautifully hand-crafted paintings make Sheesh Mahal a wonder. It is the most well-known and attractive feature of Amer Fort, constructed by Maharaja Man Singh in the 16th century. Beautiful part of Jaipur Fort in Pink City.
3. City Palace:  Tourist Places In Jaipur Which Is Stunning

Situated in the heart of Jaipur,(pink city) the City Palace is a remarkable blend of Rajput and Mughal architectural styles. The palace complex houses museums, courtyards, gardens, and the Chandra Mahal, which provides panoramic views of the city. Making it one of the best places to visit in Jaipur.
4. Jantar Mantar: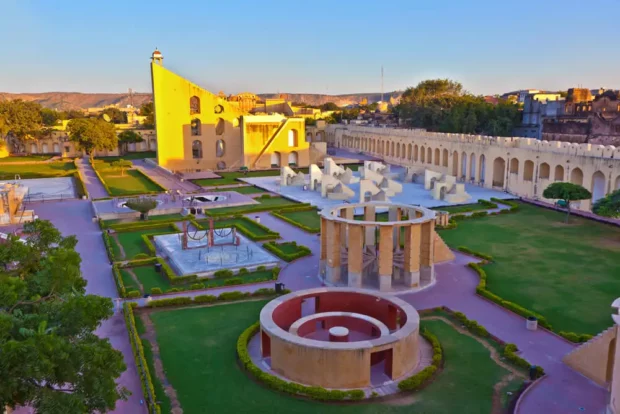 As one of the largest stone astronomical observatories in the world, Jantar Mantar is a UNESCO World Heritage Site. It showcases a collection of astronomical instruments designed by Maharaja Jai Singh II, enabling precise observations of celestial bodies. The Best Jaipur Tourist Place
5.

Nahargarh Fort: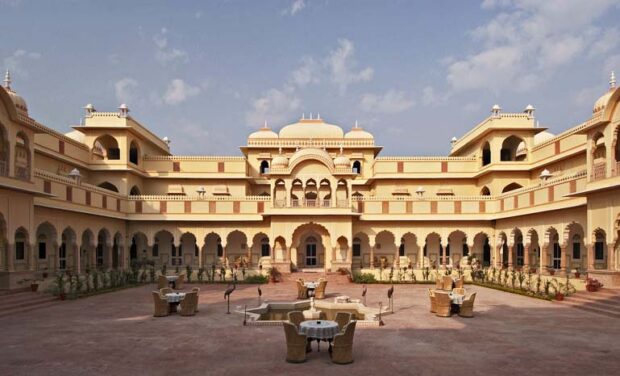 Offering breathtaking views of Jaipur's landscape, Nahargarh Fort is perched on the Aravalli Hills. It is a popular spot to witness the mesmerizing sunset and explore the historical structures within the fort.
How Can you Not Visit This Tourist Place in Jaipur?
6.

Jaigarh Fort: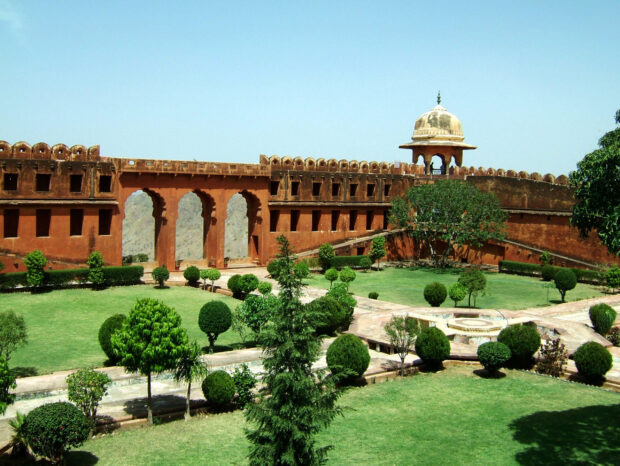 Known as the Fort of Victory, Jaigarh Fort is home to the largest cannon on wheels, Jaivana. The fort also houses a museum showcasing artefacts, weapons, and armouries from the bygone era.
7.

Albert Hall Museum: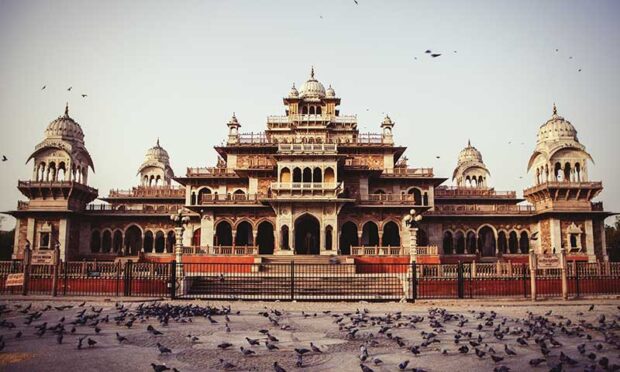 Established in 1887, the Albert Hall Museum is the oldest museum in Rajasthan. It exhibits a diverse collection of artefacts, including miniature paintings, sculptures, carpets, and traditional Rajasthani attire.
8.

Jal Mahal: Tourist Places In Jaipur,
Beauty Of Palaces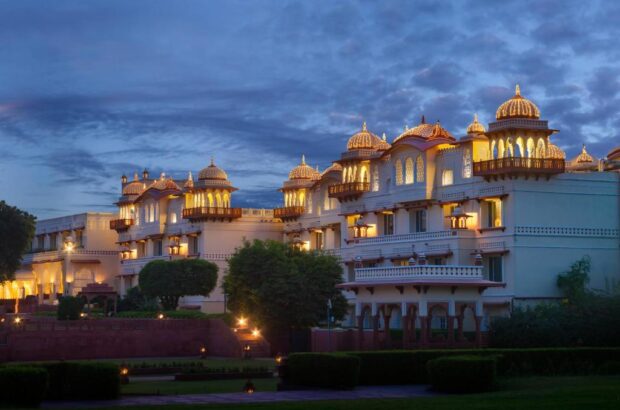 Located amidst the Man Sagar Lake, Jal Mahal is a beautiful water palace that appears to float on the lake's surface. While visitors cannot enter the palace, the serene surroundings and stunning views make it a popular photography spot.
9.

Birla Mandir: (
Ek Khubsurat Jaipur Me Ghumne Ki Jagah)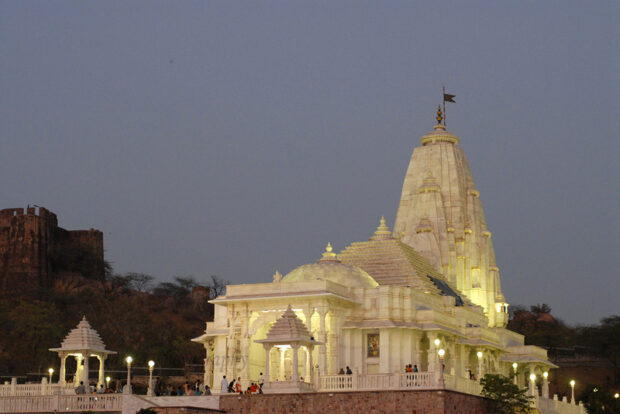 Also known as the Laxmi Narayan Temple, Birla Mandir is a modern temple made of white marble. Dedicated to Lord Vishnu and Goddess Laxmi, the temple is adorned with intricate carvings and offers a tranquil atmosphere for worship.
10.

Hawa Mahal Jaipur: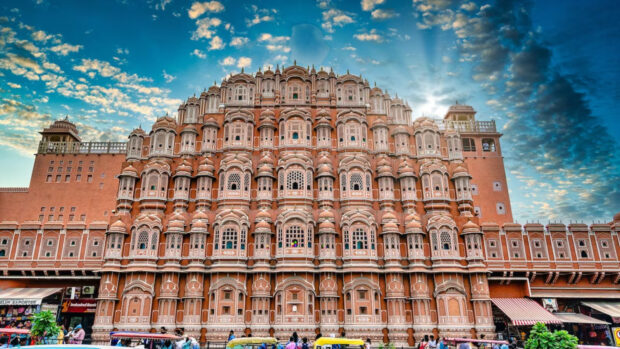 The Hawa Mahal is dedicated to Lord Krishna. It is said that the shape of the building resembles the crown of Krishna. More than a palace, the Hawa Mahal is also a cultural and architectural marvel that reflects a truly harmonious amalgamation of the Hindu Rajput architectural styles. Hawa Mahal is also known as the Palace Of The Winds. Jaipur ki ye wakayi sabse badhiya jagah hai, Hawa Mahal ek aakarshak jagah hai Jaipur me Jaane keliye. (Hawa Mahal is one of the best tourist places in Jaipur). Stunning Beauty Of Pink City.
11.

Jaipur Bazaars:
Tourist Places In Jaipur Which You Can't Miss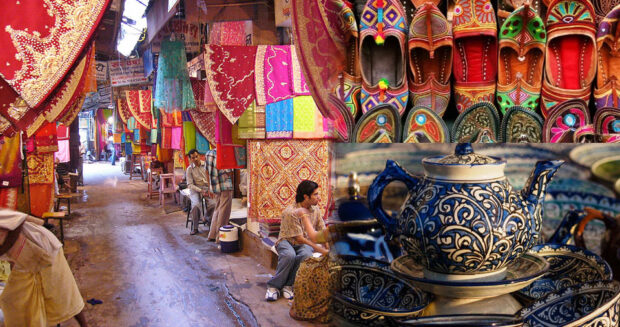 No visit to Jaipur is complete without exploring its vibrant bazaars. From Johari Bazaar for jewellery to Bapu Bazaar for textiles and souvenirs, these bustling markets offer a delightful shopping experience. Nehru Bazaar has its own vibe.
Also for your knowledge, Jaipur is just around 300 KMs away from our National capital Delhi, which takes around 5 to 6 hours by the road. If you have time you must visit these 10 Historical Places in Delhi.