Are you amongst the handful of people who love horror movies? In a sleepover, are you the first person to bring up the idea of haunting ghost stories that might scare the life out of your friends? Then, let me introduce you to 10 of the most haunted places in India that a brave soul like you should also think twice before venturing in.
Bhangarh Fort, Rajasthan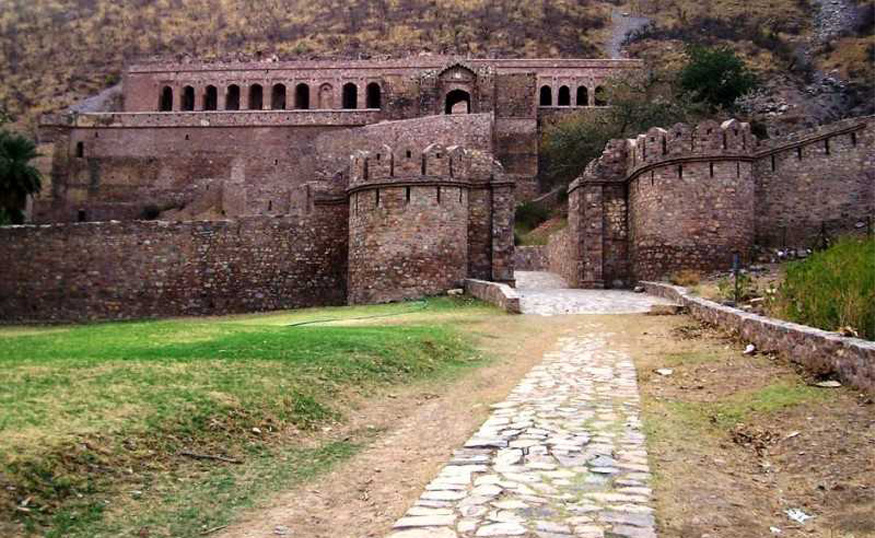 Perhaps the eeriest place in Rajasthan, Bhangarh Fort has been declared off-limits to tourists after dusk owing to numerous creepy events. According to a folktale, a magician unable to obtain his object of desire, princess Ratnavati, cast a vile spell on the fort that the locals believe still lurks inside. Whoever dares to go inside the fort after dark never comes back. Got shivers yet?
Dow Hill, Kurseong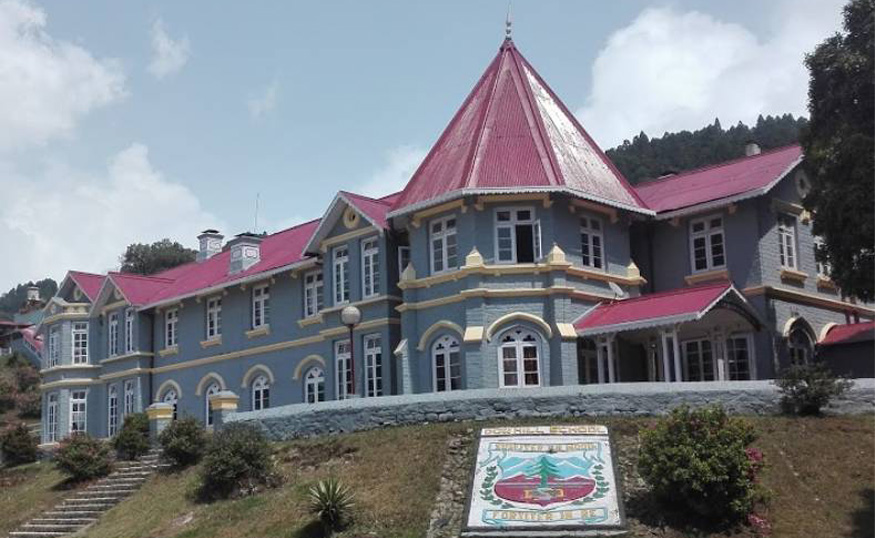 One of the famous tourist destinations of North Sikkim holds a dark secret. The 100-year-old Victoria Boys High School is a place of sheer terror with reports of spirits roaming around the hallways. Footsteps can be heard at night inside the school while the people who wander near the woods have encountered a headless lad following them and disappearing into thin air soon after.
Also, a woman dressed in grey is rumoured to have been sighted by the local woodcutters. If you are going to this naturally beautiful place then visit the woods at your own risk!
Dumas Beach, Gujarat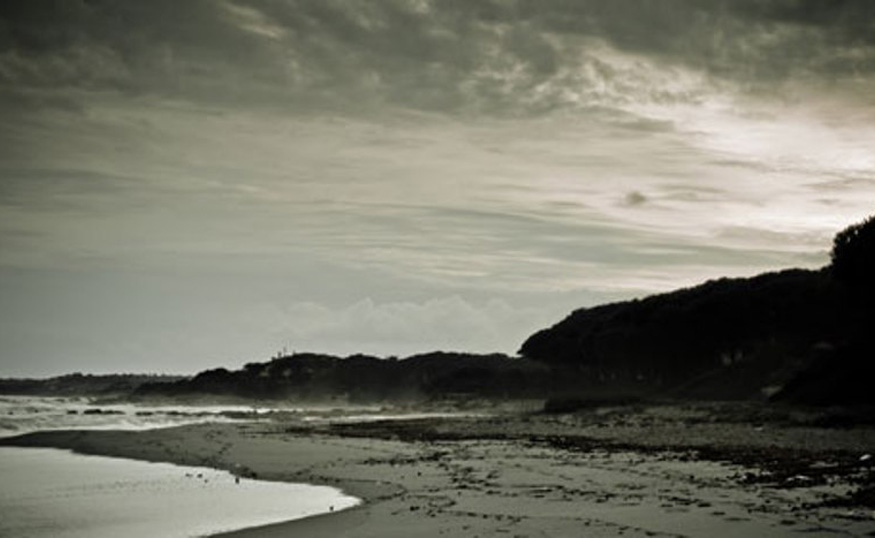 Beware of this ominous beach. Long ago, the Dumas Beach served as a burial ground of Hindus, and many tourists and locals alike seemed to have witnessed these tortured spirits trying to lure them in with spine chilling whispers. Even if you are the adventurous kind don't take a stroll on the beach without any company as those who have walked on Dumas at night disappeared mysteriously, never found.
Bombay High Court, Bombay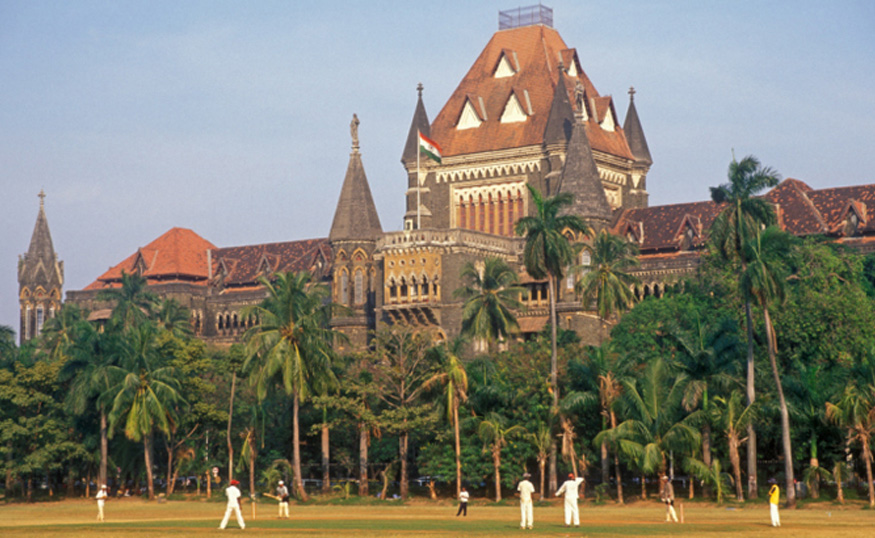 The place of justice is also not barred from ghostly appearances for more than 30 years now. People working there have felt a sinister presence in one of the courtrooms that haunt any murder accused from entering the premises. It's not advisable to wander about alone in this space, till date no one knows for sure why is the ghost there and who is it?
Tunnel No. 33, Shimla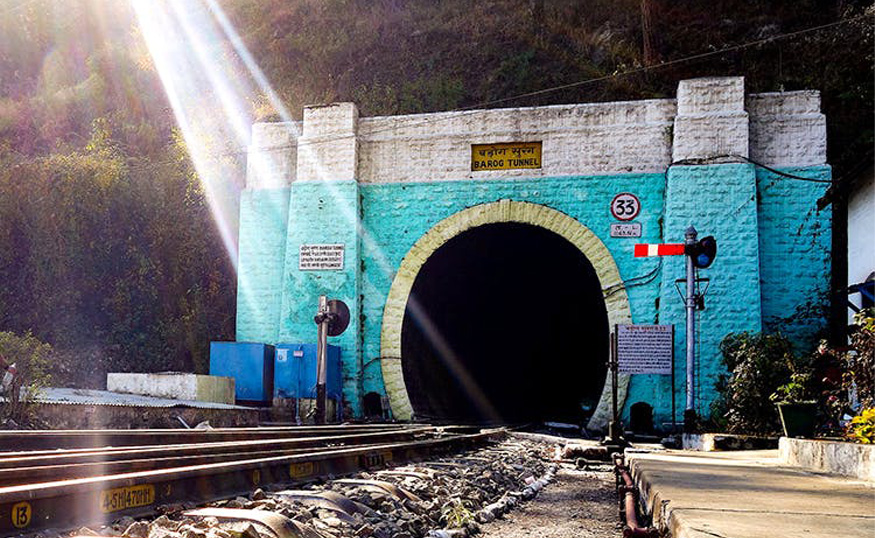 The longest tunnel of Shimla is known to host a sad spirit called Captain Barog, who was dismissed from his job, being unable to complete the tunnel and later on shot himself out of misery. Whenever the train passes through tunnel 33, echoes can be heard by the travellers along with certain paranormal activities. But don't worry, the ghost of Barog won't bother you as people describe him to be rather friendly. Maybe someone like Casper! But this is a must in your list of haunted places in India.
Agrasen Ki Baoli, New Delhi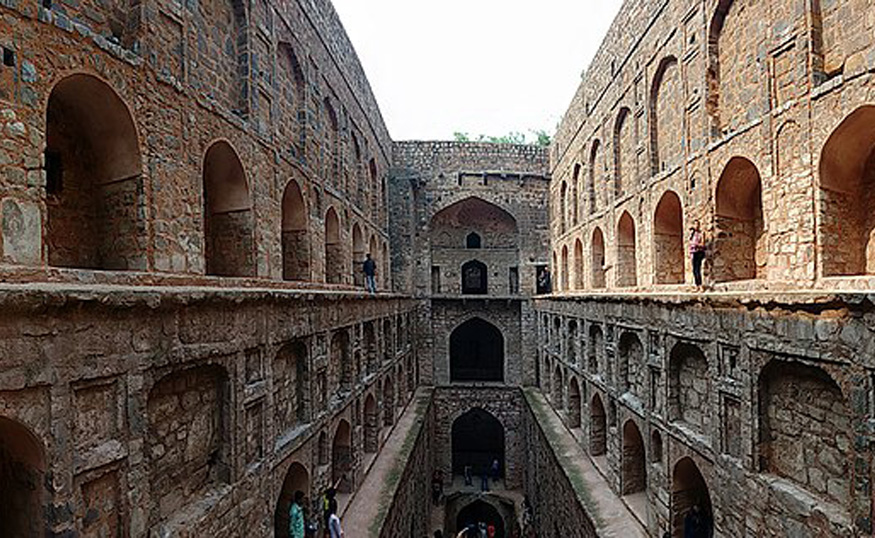 Even a daredevil will be horror-stricken once he enters this ancient stepwell to feel as though someone is stalking him around. The atmosphere inside is so dark and creepy that the haunting silence will make your heartbeats faster. You'd be glad to come out of this hellhole and leave behind the lingering feeling of something invisible behind your back.
In the past, the well was filled with black water which has dried now. Legend says that people felt drawn towards the water and felt like drowning in it. It was almost like the water called them near to submerge them in it. Surprisingly, there have been many suicide reports in the past. Still, want to go inside?
Jatinga, Assam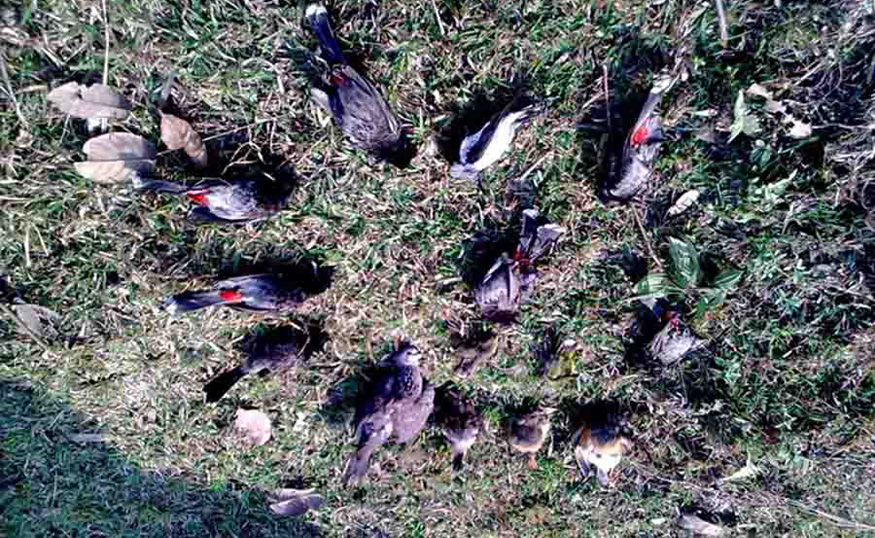 Imagine a road littered with hundreds of dead bodies of birds. A small village in Assam, Jatinga has observed a strange occurrence of mass suicide by flocks of birds on moonless nights of September and October.
What's more spooky is the fact that the crazy phenomena occur between 6.00 PM to 9.30 PM. Some might not call it haunted but do you think this is something usual?
Chandan Nagar, Pune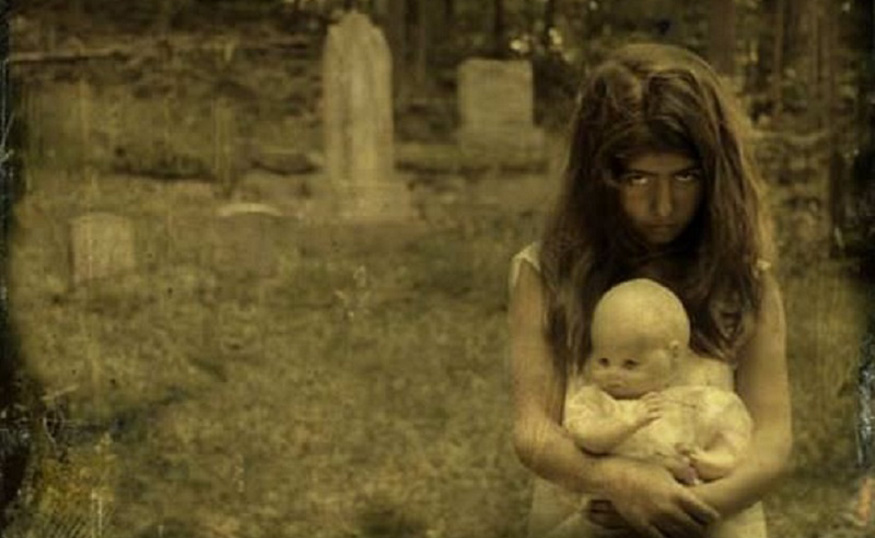 Once you enter the menacing Chandan Nagar of Pune and venture out at nights, there's a high chance of losing your sanity. Several people have experienced the nightmarish vision of a little girl in a white dress, carrying a dirty doll with her, sporting a blood-curdling smile, staring right into their eyes and then coming running at them screaming.
Ramoji Film City, Hyderabad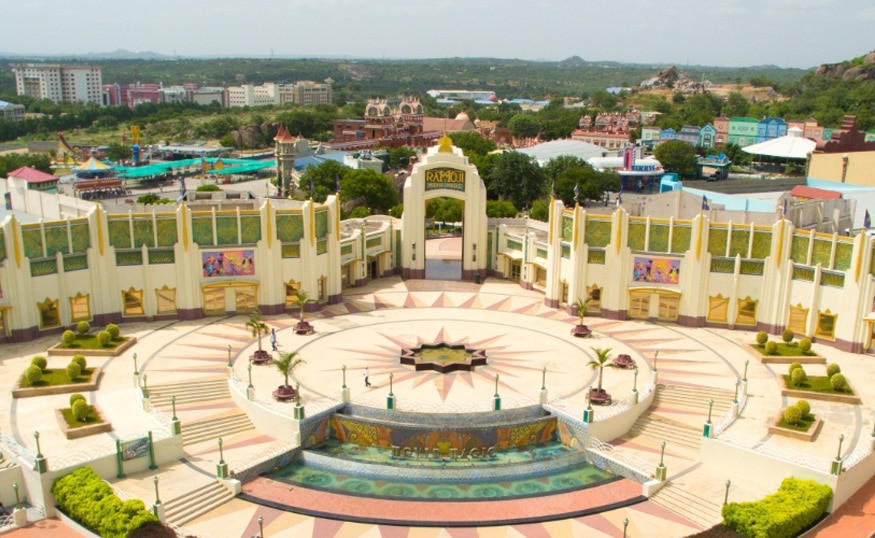 If I were a worker in Ramoji Film City, I would've packed my bags instantly and never returned to this dreadful place. Built on the battlegrounds of Nizam sultans, it's believed that the vengeful souls of the soldiers who died fighting wars cause a lot of harm to the crew working there.
Several times crew members have complained about lights breaking, lightmen getting pushed to severe injuries, noticing eerie symbols scribbled on the mirror, tumbling food trays left in the room and more.
The ghosts seem to have a thing for women, as many female members have had their clothes torn off or heard knocking at bathroom doors. Even the people staying at the hotels in Ramoji Film City have experienced some spooky happenings.
It takes real courage to keep working in such havoc.
National Library, Kolkata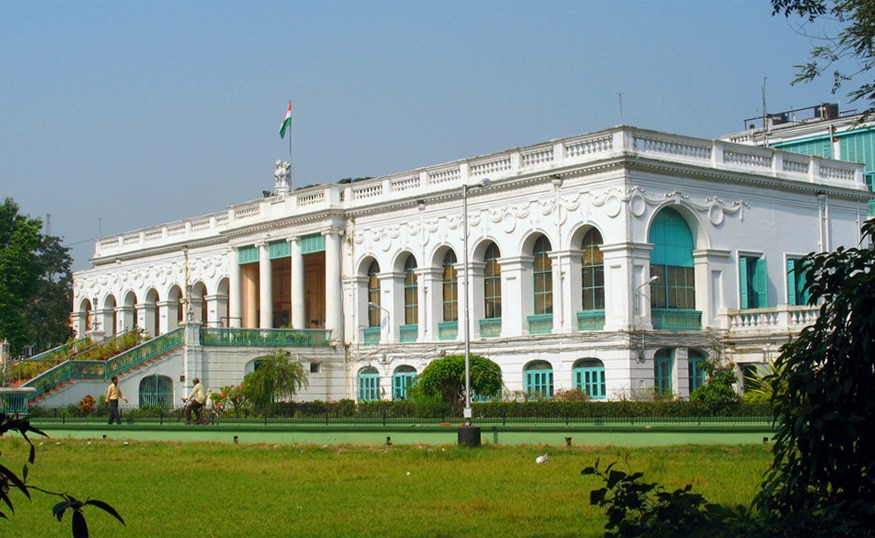 Yes, even a highly regarded library in Kolkata has malicious spirits wandering along the corridors. Security guards have pleaded that they fear to work in the National Library after sunset owing to shrill voices and sound of footsteps.
In 2010, a secret chamber was found inside the Library by Archeological Survey of India (ASI), and rumours say the chamber has served as a torture room during the British rule.
The place is assumed to be cursed, and as people say, the paranormal activities increased after the tragic death of 12 labourers while renovating the building. Another student too met with death with no particular explanation. Are you still not afraid?
These 10 famous places have instilled fear in the hearts of many people over the years. Some of the sites have even claimed lives. If you don't believe in ghosts or spirits, then let me remind you that no scientific explanation exists for the harrowing episodes in these creepy locations.
Scientists and intellectuals always look for an explanation of every paranormal event. But do you really think the universe functions on such easy terms? Everything that we see is the only reality that exists? Ask yourself to know the answer… And, Dare to solve these mysteries?
In case if your thirst for horror is not yet fulfilled then give a look at our list of horror movies and list of Hindi horror web series. Have fun watching horror all night!