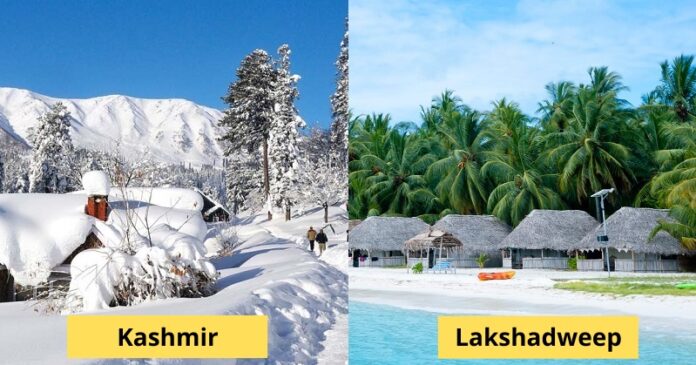 India is a land of variety and beauty. If you are a fan of a beach, mountains, city life, or a quiet village, India has it all. With marriages happing every day in India, the search for honeymoon destinations is an extensive one. Honeymoon destinations in India can depend on many things, price, location, or weather.
Here is a list of the best honeymoon places in India.
1) Srinagar, Jammu, And Kashmir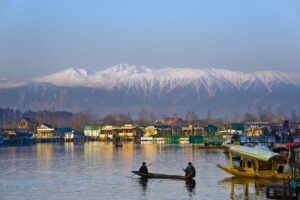 The charm of the old Bollywood movies which show us the beauty of Kashmir is hard to resist. The lush mountains, the beautiful valleys, the flowing lakes, and the picture-perfect scenery, all make the capital city of Srinagar a perfect destination for romance and one of the best honeymoon places in India. The green valley of Srinagar has been featured in many Bollywood movies as the backdrop of romantic scenes. The top sightseeing places in Srinagar are Dal Lake, Mughal Gardens, Nishat Bagh, Shalimar Bagh, Shikara Ride, Hazratbat Shrine, and many more.
2) Goa

Sunset, sand, and sea with your partner is an excellent combination for any honeymoon. Not just from India, couples from all around the world flock to this beach-state to celebrate their love. Goa has a lot to offer from, buzzing beaches, scenic views to many fun activities. Besides chilling on the beach, for the thrill-seekers, Goa has many water sports to offer. The best places to see in Goa are Calangute Beach, Basilica of Bom Jesus, Water Sports in Goa, Fort Aguada, Baga Beach, Cruise in Goa, etc. The relaxing and party vibe of Goa makes it among the top 10 honeymoon places in India.
3) Coorg, Karnataka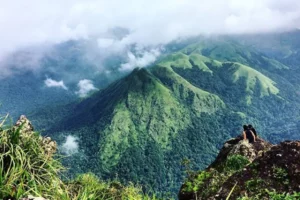 Known as the 'Scotland of India', this charming little town is one of the best honeymoon destinations in India. The solitude and scenic beauty make this a heaven for honeymooners. The lush orange orchards, fresh aroma of the coffee, and huge lands of greenery all work together to give Coorg a cozy vibe for a honeymoon. Tadiandamol Peak, Iruppa Falls, Dubare Elephant Camp, Raja's Seat, Abbey Falls, and Mercara Gold Estate Coffee Plantation are some of the best places to go with your partner.
4) Nainital, Uttarakhand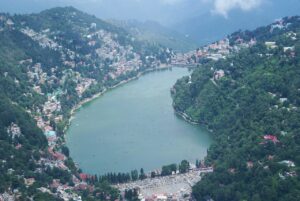 Out of the many beautiful places to see in Uttarakhand, Nainital reigns supreme. One of the best destinations for a honeymoon in India, Nainital is a quiet hill station. Sparkling lakes, towering mountains, and ancient temples make Nainital worth a visit. It is also one of the cheapest places for honeymooners. Lake rides in pleasant weather of Nainital are a romantic and unforgettable experience for couples. The best places to see in Nainital Naini Lake, High Altitude Nainital Zoo, The Mall Road, Tiffin Top, Eco Cave Garden, Raj Bhawan, Snow View Point, etc. Among honeymoon destinations in India December favors, Nainital is beautiful and calm.
5) Jaisalmer, Rajasthan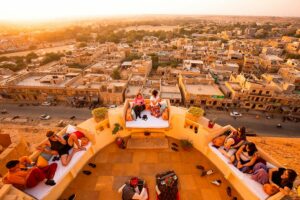 Royalty meets romance in Jaisalmer. One of the best honeymoon destinations in India Jaisalmer has a lot to offer from its rich history, palaces, forts, elephant, and camelback rides. The vast Thar Desert offers up many sand dunes activities which are fun and worth a watch. Tent nights in the deserts where owners organize cultural dances and songs are a popular experience. What makes Jaisalmer among the best honeymoon places in India is Jaisalmer Fort, Longewala War Memorial, Jain Temples, Kothari's Patwaon-Ki-Haveli, etc.
6) Shimla, Himachal Pradesh

Unquestionably one of the most popular honeymoon places in India, Shimla attracts honeymooners from all corners of India. It is affordable and packed with tons of fun activities. Its colonial charm, beautiful hills, quite long walks, and winter sports make it on the top of every other honeymoon places in India December weather list has to offer. The Ridge, Mall Road, Jakhoo Hill, Green Valley, Christ Church, and Kufri are among the best places in Shimla.
7) Lakshadweep Islands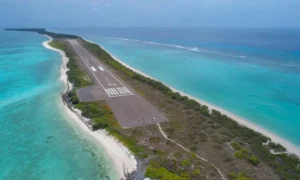 The next place on the top 10 honeymoon places in India is Lakshadweep Islands. The smallest union territory is famous for its exotic beaches. The beaches of the islands are very unique as they have a bluish-green tinge in the water. To elevate your romance you can book a cozy cottage near the beaches. Among the best honeymoon destinations in India, in Lakshadweep Island, you can visit Minico Island, Agatti Islands, Bangaram Island, and go Scuba Diving in many of these islands.
8) Ooty, Tamil Nadu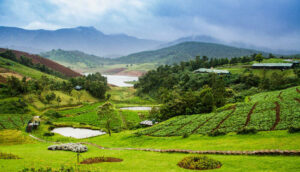 Located in the Nilgiri Hills, Ooty is among the prime destinations for honeymoon in India. It is the perfect place for couples who seek solitude and romance for their new marriage. Ooty offers a lot of romantic sightseeing opportunities in Botanical Gardens, Rose Gardens, Ooty Lake, and Dodabetta peak. Also, the Tea garden hills and Nilgiri Railway station are worth a watch.
9) Darjeeling, West Bengal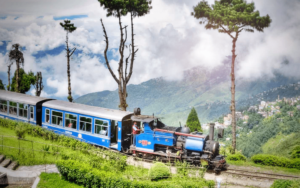 Darjeeling is a beautiful hill station and among honeymoon destinations in India December favors, it is a must-visit. Acres of tea plantations are a treat for the eyes and the chilly weather ties the whole experience together. People all over India flock to Darjeeling for their honeymoon, to start their new life in the lap of nature. The tea gardens, hills, quiet monasteries, local shopping, exiting trekking, toy train ride and more can be done in Darjeeling.
10) Backwaters, Kerala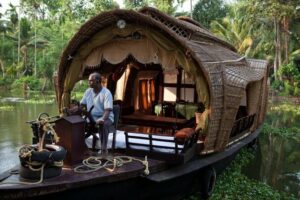 Known as "God's Own Country", Kerala is a paradise for couples. The Backwaters is a unique cocktail of lakes, canals, and rivers. To enjoy yourself with your partner in the traditional style, rent a houseboat. The best activities to do are boat rides, go to boathouses, water sports, sightseeing temples, visiting gardens, and much more.