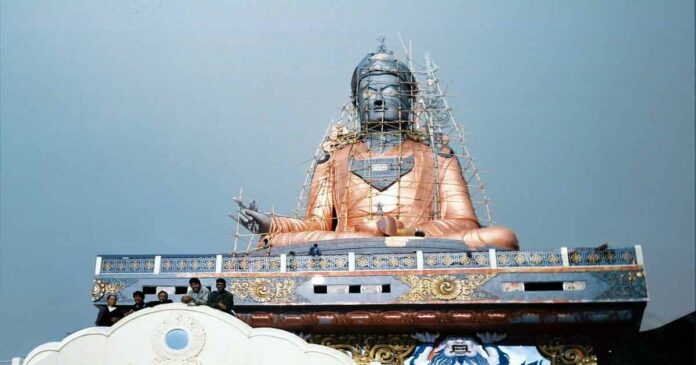 Are you a travel enthusiast who's crazy about the verdant snow-laden peaks and azure lakes, or a place that is elevated at a certain height and has a pleasant temperature? Here is a list of 5 breathtaking places that you can plan to visit in December.
On the other hand, Sikkim is considered one of the most popular places amongst tourists. Sikkim unveiled the joy of exploring quaint villages, captivating Himalayan mountains, and letting you delve deep into Tibetan culture. The local people in the nearby villages are incredibly welcoming and kind towards their guests.
Sikkim is a state that witnesses tourists throughout the year. However, the winter season romanticizes the places with virgin snow covering the Himalayas from head to toe. While you are here, you will have several accommodation options available in Gangtok and nearby areas, So encounter those alluring ice flakes drifting down the heaven and take a glance at North Sikkim tour packages available at Thrillophilia.
Gurudongmar Lake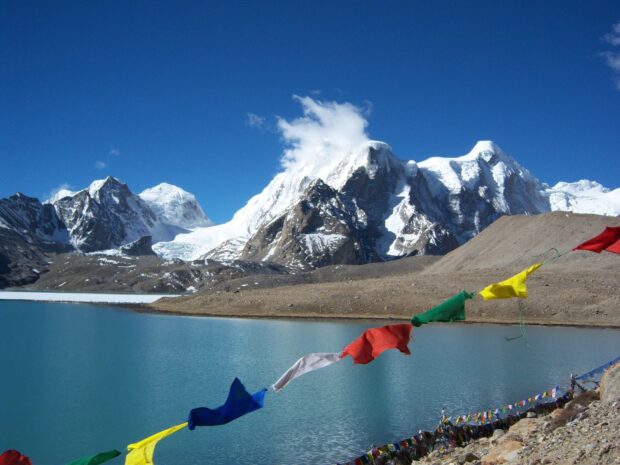 Gurudongmar is a holy lake elevated at 17,00ft above sea level. It is the world's highest freshwater lake. Although it is ideal for visiting this picturesque lake during summer. However, The panorama turns out even more beautiful during winter. The captivating visits of this place, the encircling snow-laden mountains, and crystal clear water drive tourists from across the world. Interestingly the local people believe that lakes do not freeze despite the heavy cold, and the Indo-Tibetan border is a few miles from here.
Yumthang
Yumthang is located in Lachung in north Sikkim. This stunning site is popularly known as the "Valley of flowers". The panoramic vista of Yumthang drives tourists to this place across the globe. If you are here in December, the entire region will be covered with crisp snow, making it even more appealing. Besides, you will also be greeted with a spellbinding view and picture-perfect spots. Zero-point is a popular spot to capture Insta-worthy pictures and experience the snowfall in Sikkim.
You'll surely get rid of the site, but if you have some time left while you are here, do not forget to explore the nearby villages and attractions.
Zuluk
If you are chasing an offbeat place covered with crisp snow, then Zuluk is a place for you. Whether you are a hiker or travel enthusiast, this place has brilliant exploration opportunities in high altitudes. Earlier, Zuluk was a quaint region connecting Tibet and Kalimpong on the silk route. However, the unparalleled beauty and eastern Himalayan ranges, including the Kanchenjunga peak, are directly visible from here. Besides the fascinating landscape, the place has an enriching culture. Moreover, folks here are incredibly kind and welcoming.
Above all, the heavenly view of sunrise and sunset from Thambi point is absolutely breathtaking. So if you are looking forward to an adventurous trip, Zuluk is a perfect place to be in December.
Teesta River
Teesta river is a picturesque location that drives tourists and adventure seekers from international borders. The steam of this gushing river invites a flux of rafter during summer and spring; however, the place is worth watching during winters as well. The region gets covered in the white blanket of snow, making it a picture-worthy place for visitors.
Before entering Bangladesh, the waterway streamlines Tso Lhamo, moving ahead towards Sikkim and West Bengal. Moreover, December is ideal for visiting this place, especially if you are a nature enthusiast/photographer or thrill seeker.
Kaluk
Kaluk is an ideal location known for its stunning ambiance on the foothills of the Himalayas. The village is elevated at the height of 5000 feet above sea level, providing a perfect spellbinding view of the most prolonged Kanchenjunga peak.
The tranquility and less chaos is the reason why a large number of tourists prefer visiting Kaluk during winters. Perhaps it is also a perfect place for tranquil seekers and nature lovers. To spend a night at Kaluk, you can either stay in a hotel or book a homestay that can be easily found here at a reasonable price.