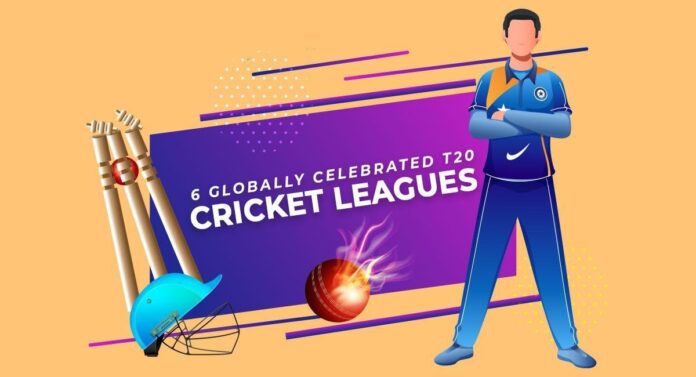 Cricket has become more widespread around the world. A game can last five days in test cricket, but this is not the case in Twenty20 Cricket. Because of Twenty20 Cricket's rising popularity, more opportunities have arisen for players. More and more players are getting into this game, who would have otherwise retired by the age of 30, the reason being their declining skill levels or anything drastic. Apart from its short duration and quick results, the IPL became popular because it brought Indian and international stars together in one team.
There are many other leagues worldwide that you might find interesting just as you do to IPL in India. Those leagues are already getting huge followers and thus brands are eager to come on board and pitch in sponsorship fees. So, let's dive into this article and find out the globally celebrated T20 Cricket leagues.
IPL (Indian Premier League)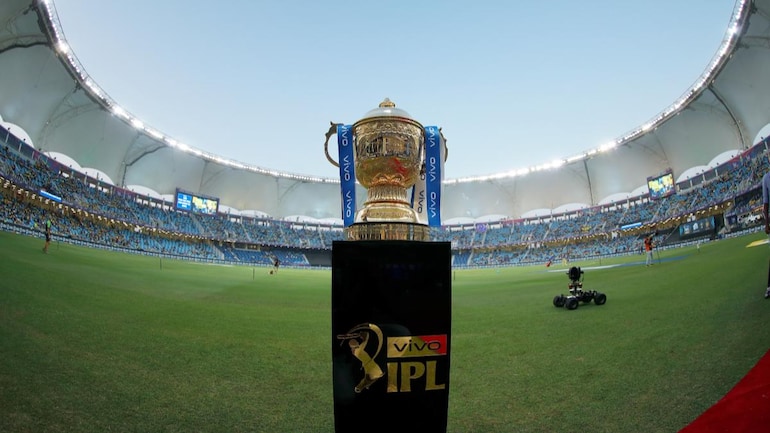 As far as Cricket leagues are concerned, the Indian Premier League (IPL) stands head and shoulders above the rest. Since its beginning in 2008, the IPL has revolutionized Cricket by making it a more commercial sport – but not to such an extent that many purists began to hate watching the game actively. It has also helped boost Cricket merchandising sales, and not just that, the IPL has transformed players into celebrities. Many players have come from insignificant to important with the help of heightened media exposure. The same reason also attracts many celebrities in India to give their time for its staging, which transcends sporting events with performances by Bollywood superstars like Shilpa Shetty, Shah Rukh Khan, Preity Zinta, and many more. IPL is now counted amongst the most famous leagues worldwide, owing to its popularity and unique format.
Also Read: Foreign Crickets & Their Love Towards India
Big Bash League
The Big Bash League has taken the world through a storm. One of the best T20 Cricket Leagues in Australia, the cricket format in it is one of the most popular cricket formats in the world. Owing to its burgeoning popularity, many platforms have started the big bash fantasy league, where you can have the best feelings while getting entertained. The Big Bash League takes place between December to February every year. One of the reasons for the game's popularity is due to its innovative game playing and several quirky elements like the Power Surge, X-Factor Player, and the Bash Boost.
Pakistan Super League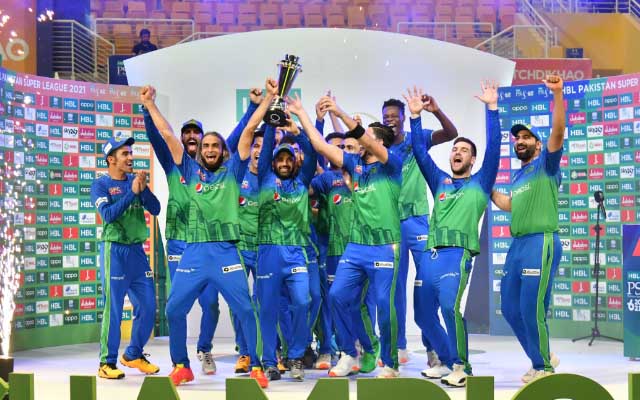 Back in Pakistan in September 2015, the PCB (Pakistan Cricket Board) officially announced that they were going to start up their domestic cricket league. Since it was for the first time that something like it was happening in Pakistan – the world knew it was something special. The PSL was launched as a franchise league with five teams. The first season involved seven franchises, but because of the security situation in Pakistan, all matches were played in the United Arab Emirates. However, this will soon be amended, and more games will be played on home soil.
Bangladesh Premier League
The Bangladesh Premier League, known as BPL, was a domestic twenty20 competition in Bangladesh. It replaced the earlier competition, National Cricket League T20. This has been touted as a "rebirth" for Bangladeshi Cricket, whilst Donald Carr called it the "most exciting development in world cricket". The league should not be confused with the Bangladesh Premier League, an annual first-class domestic cricket competition played in Bangladesh. Inaugurated in the 2000-01 season, it features eight teams and a similar format used in Cricket Australia's grade competitions. It ran alongside the NCL T20 of 2008, which was initially planned to end with all other divisions at the end of the 2009 season.
T20 Blast League
Super Over is considered one of the most popular and thrilling events in all of the world. As many people enjoy the thrill of watching teams fighting it out in vigorous competition, this has led to the T20 blast becoming a highly sought-after part of England culture. T20 blast has made strides in helping more people fall in love with Cricket while also producing great live sporting entertainment for all on Friday nights. This year, many people were disappointed with the T20 Blast league when they found out that their favorite team was left out of this season's games. However, soon-to-be superstars like Sam Billings, David Willey, and Craig Overton have just discovered the league in recent years.
Masters Champions League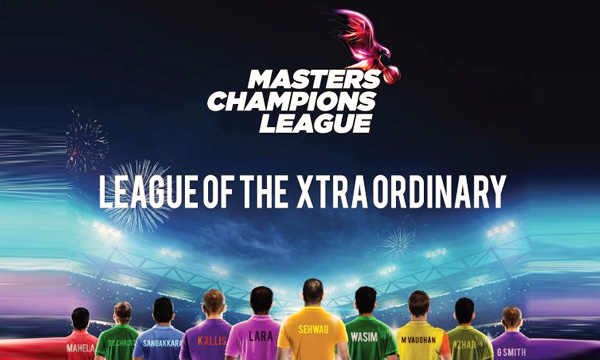 The Masters Champions League (MCL) is a cricket tournament with former international cricketers from all over the world playing against one another. The inaugural season took place in 2016, and it consisted of six teams. The MCL won approval for 10 years from the Emirates Cricket Board but faced difficulties before its first season like other tournaments have had where there are rules regarding retired players contracted to other tournaments, and also delays in player payments as well as threats of quitting mid-season because they weren't receiving their pay on time.
Caribbean Premier League
The Caribbean Premier League is a professional T20 cricket league in the Caribbean. It was created in 2013 and replaced the Caribbean Twenty 20 because it was more entertaining and engaging for people. CPL is the only cricketing tournament in the Caribbean that gets such a great response from both players and fans alike, with spectators even coming from Hollywood, as said by many actors who have supported West Indian cricket publicly on social media. There are 6 teams involved, each playing against each other twice. This leads to a total of 34 games for spectators to enjoy over 4 weeks. CPL has been cited numerous times to be one of the most entertaining and engaging tournaments in Cricket, both by those involved and by those watching – much like any great Bollywood film!
You Might Like: Facts About Cricket That Will Blow Your Mind
Nepal premier League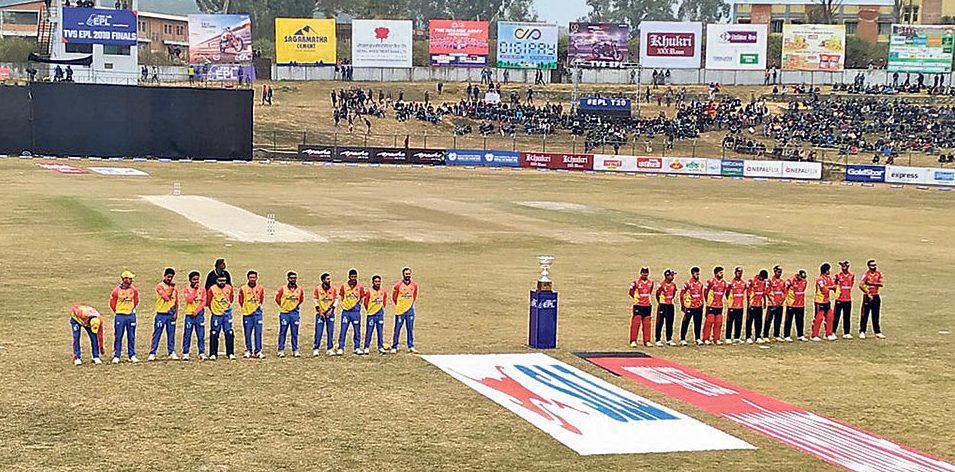 Everest Premier League (EPL) or Nepal Premier League was a professional cricket league in Nepal. It was played in the Twenty-20 format and consisted of six teams fielded by professional cricket players. The first edition of the tournament was held in September 2016. EPL or NPL is a piece of sports trivia. EPL is the name for this topic, and NPL is short for Nepal Premier League, which was mentioned a few lines ago. This year's incarnation has been positioned as "The Biggest Cricket Event in Nepal". Six teams based out of the Kathmandu Valley consisting of local players and international cricketing stars will go head to head during this one-of-a-kind festival that aims to establish itself as the country's number one sporting event within its nascent stages.
Final Words
T20 Cricket is the newer, shorter game form that has taken the world by storm. Several countries have come up with domestic T20 leagues to show off their skills and build a fan base. With the popularity of T20 Cricket increasing every year, many leagues have been started in different countries. Each of them is aimed at attracting more fans and becoming more popular.