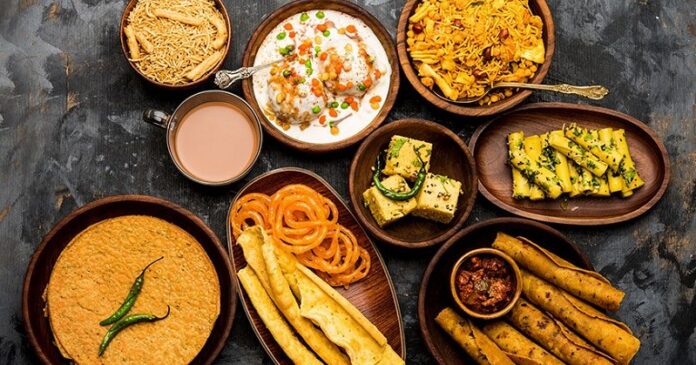 When we talk about Gujarat and its rich culture, we cannot escape without talking about the authentic and famous delicacies of Gujarat that are being prepared for ages. Gujarati dishes are nothing but the burst of flavors and an array of colors. Gujarati recipes are something that is loved and celebrated by people from all around the world.
So, here is the list of some of the most authentic and famous Gujarati dishes that you must try while visiting the place.
1) Khaman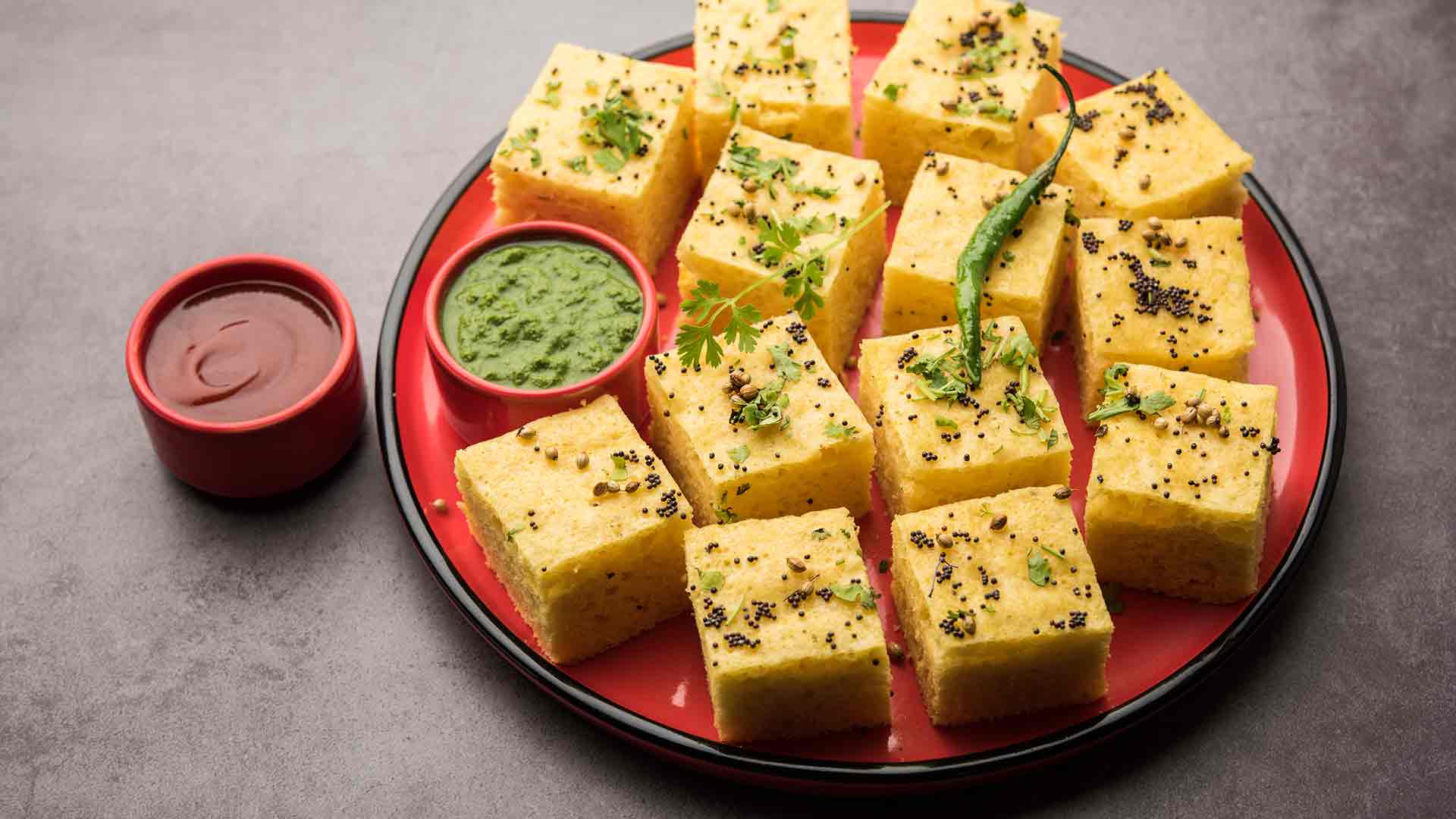 Khaman is a spongy snack that is one of the most famous dishes of Gujarat. Its savory sweet taste will take you to heaven. This dish is light, fluffy, and just melts in the mouth. The main ingredients of this dish are lentils and chickpea flour along with turmeric, salt, and baking soda.
2) Thepla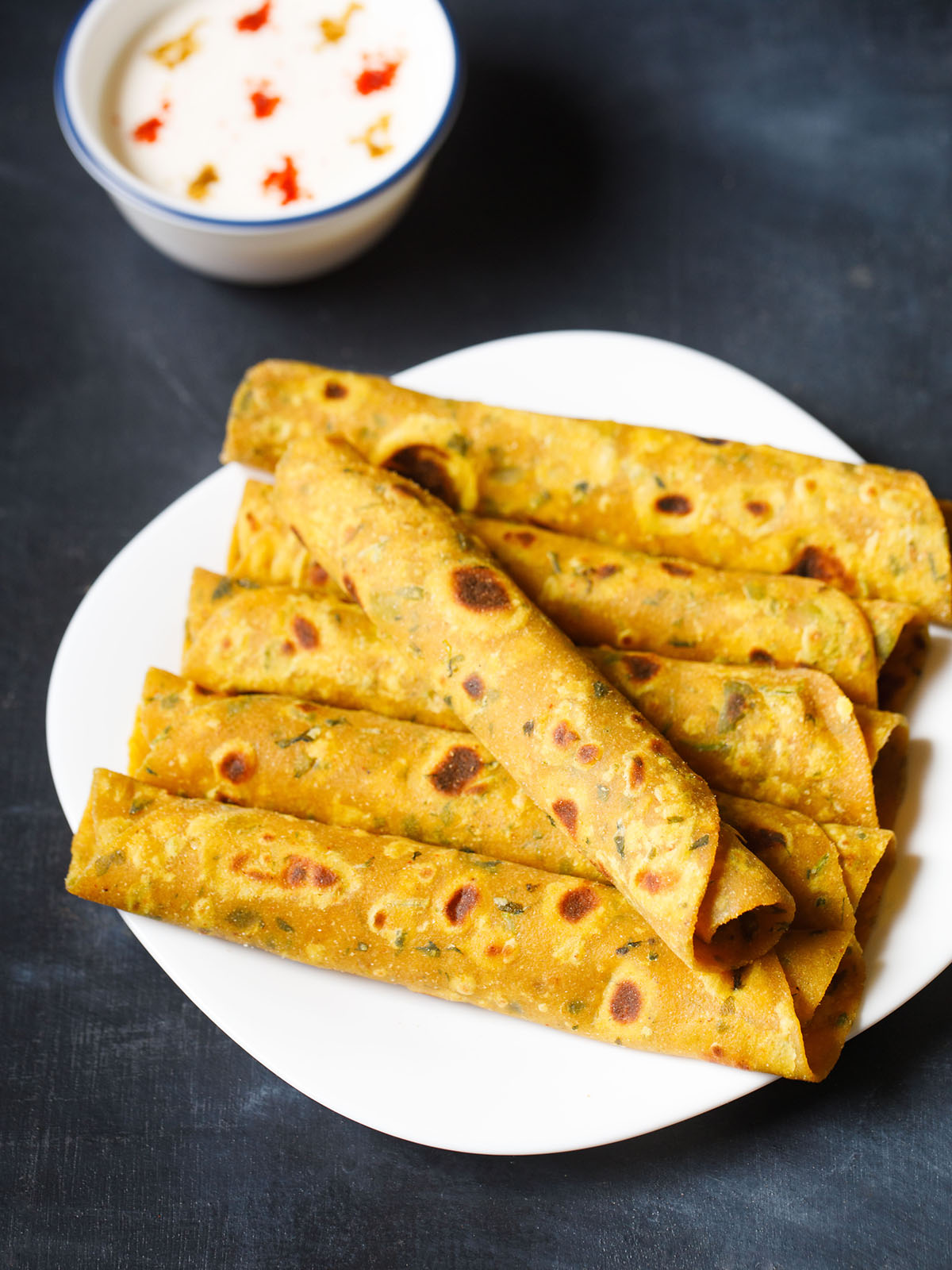 Thepla is yet another amazing dish of Gujarat that you can easily take to picnics or any kind of journey. The main ingredients of this dish are gram flour, whole wheat flour, fresh fenugreek leaves, and spices. To add some extra flavor to the dish, you can mix spinach, radish, or fenugreek to the dish.
3) Khandvi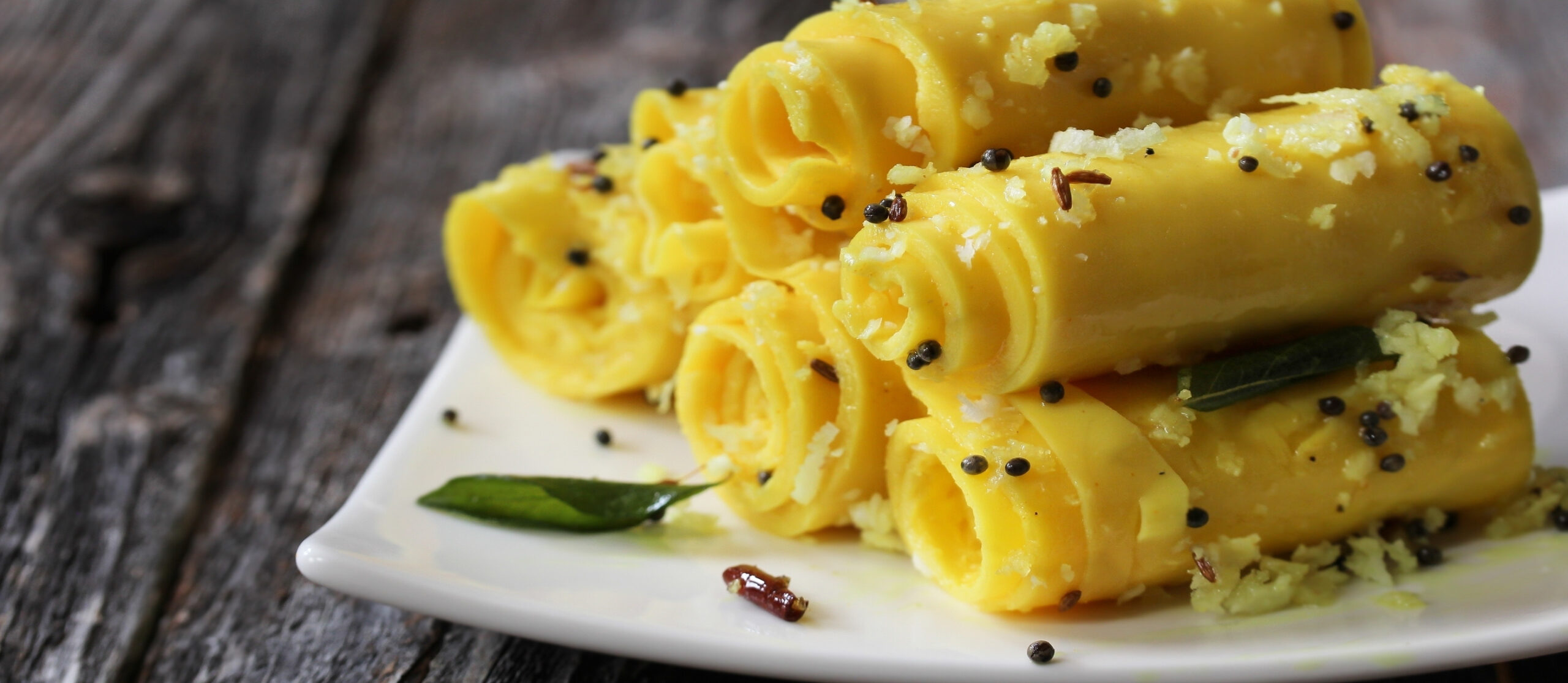 Khandvi is a famous dish of Gujarat that is cooked with buttermilk and rolled up in mushy goodness. The main ingredients of this dish are gram flour, curry leaves, coriander, sautéed cumin, mustard, and coconut. Even though this dish is somehow tricky to cook, it is loved by all. Also, it is a perfect dish for breakfast or evening snacks.
4) Undhiyu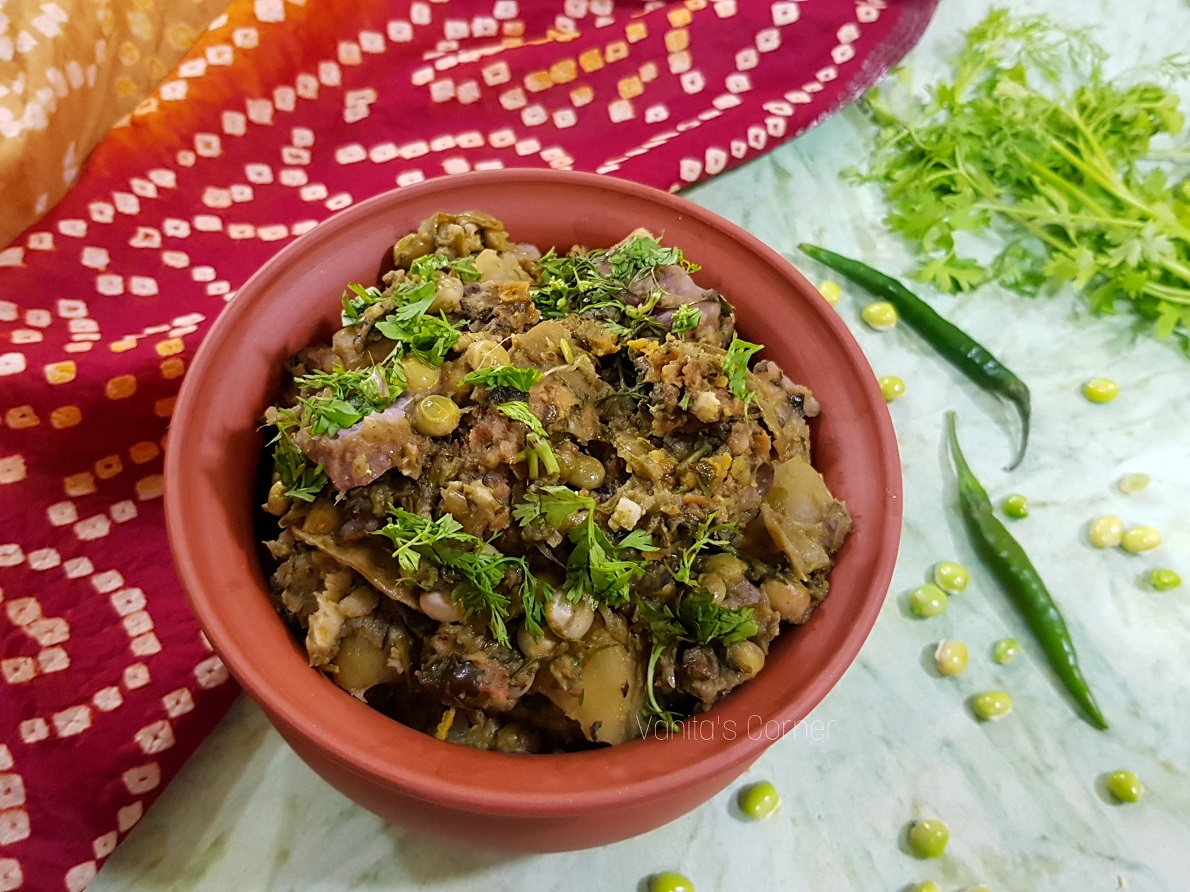 Undhiyu is the king of Gujarati dishes that is majorly prepared during winters. This amazing dish is made by adding all the vegetables and spices to a pot. It is a special winter delicacy that is mainly served with puris and shrikhand. The main thing about this dish is that it is cooked with buttermilk, coconut, and spices.
5) Muthiya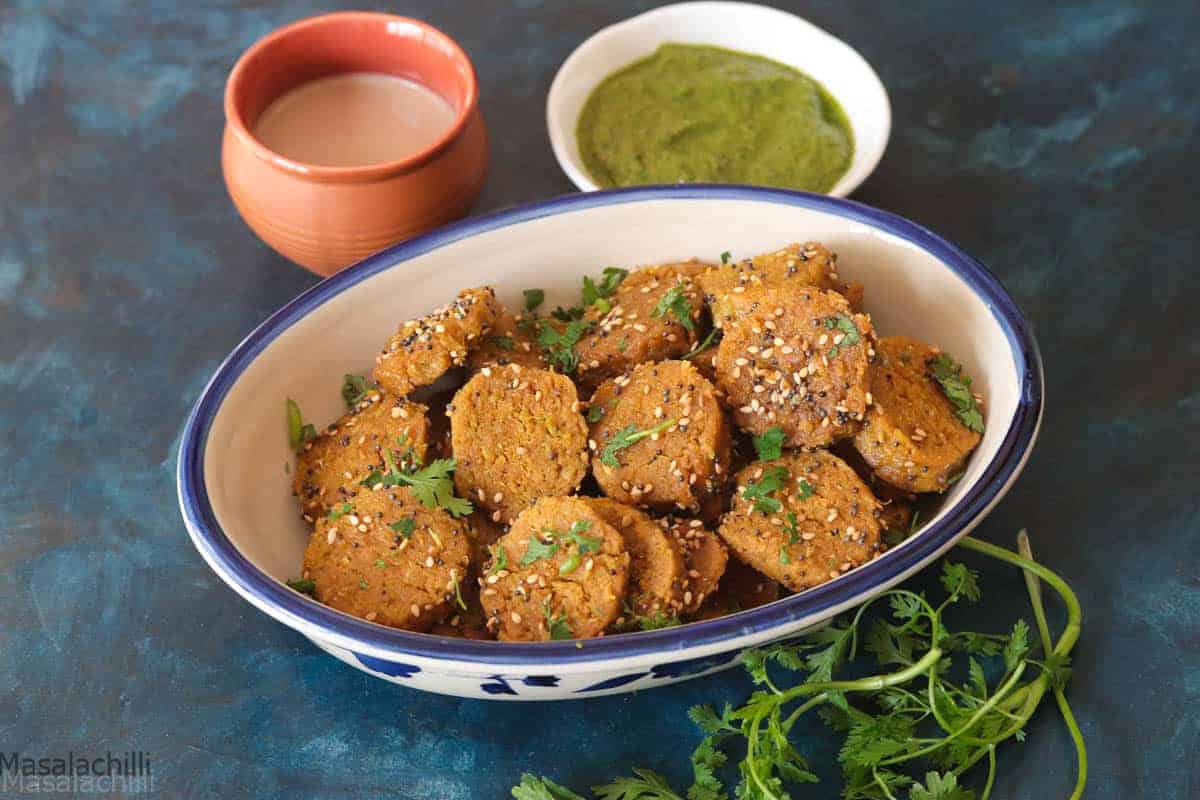 When we talk about the famous Gujarati dish, Muthiya is the dish we cannot escape. This is the perfect snack that you can never say no to and will be available at every household in Gujarat. It is made up of a mixture of chickpea flour, bottle gourd, and spices. After that, it is cooked until the outside gets crispy and the inside gets juicy.
6) Handvo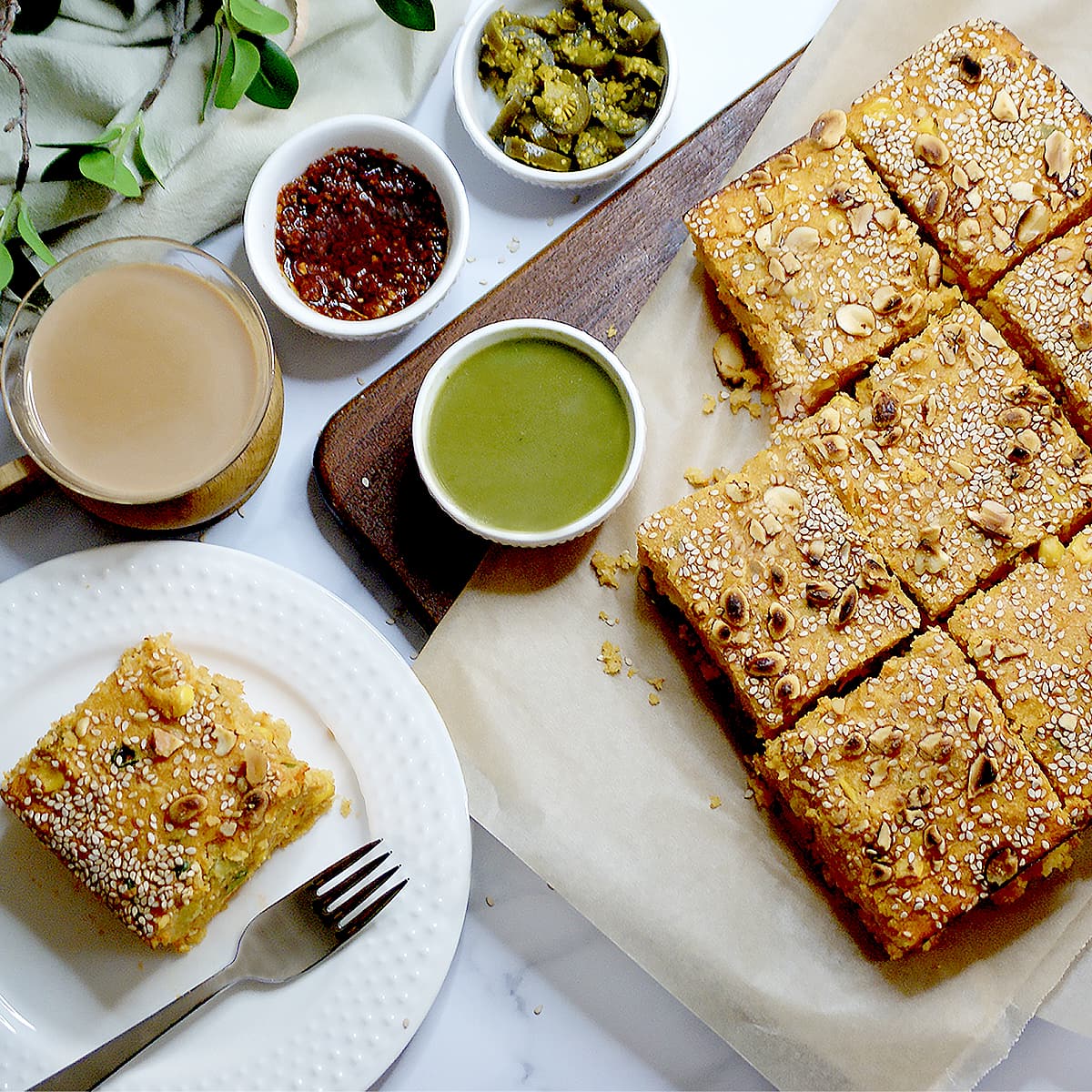 Handvo is another one of the famous Gujarati dishes that is a kind of savory cake. This one-dish meal is quite popular among Gujaratis and is prepared in every household of Gujarat. It can either be prepared in a pressure cooker or can be pan-fried as well.
7) Fafda-Jalebi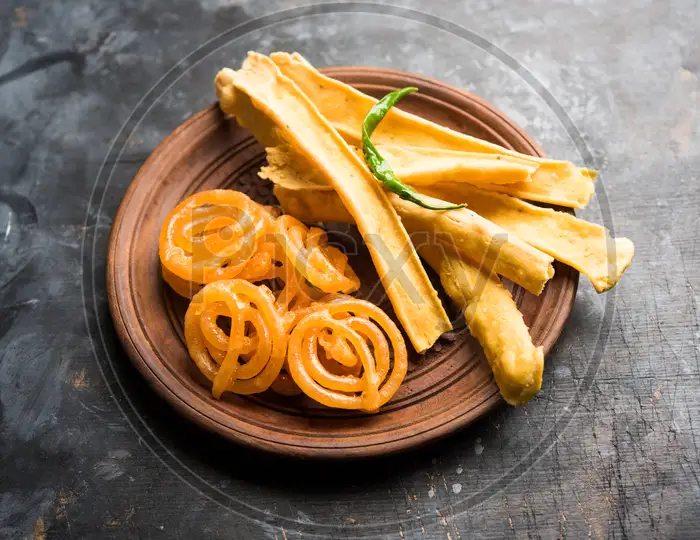 Fafda Jalebi is surely a cheat day breakfast for every Gujarati. It is a dish that is not only famous in Gujarat but also loved by people from different parts of the country. The combo of sweet Jalebi and savory Fafda is unbeatable. In every nook and corner of Gujarat, you can find this delicious combo.
8) Lilva Kachori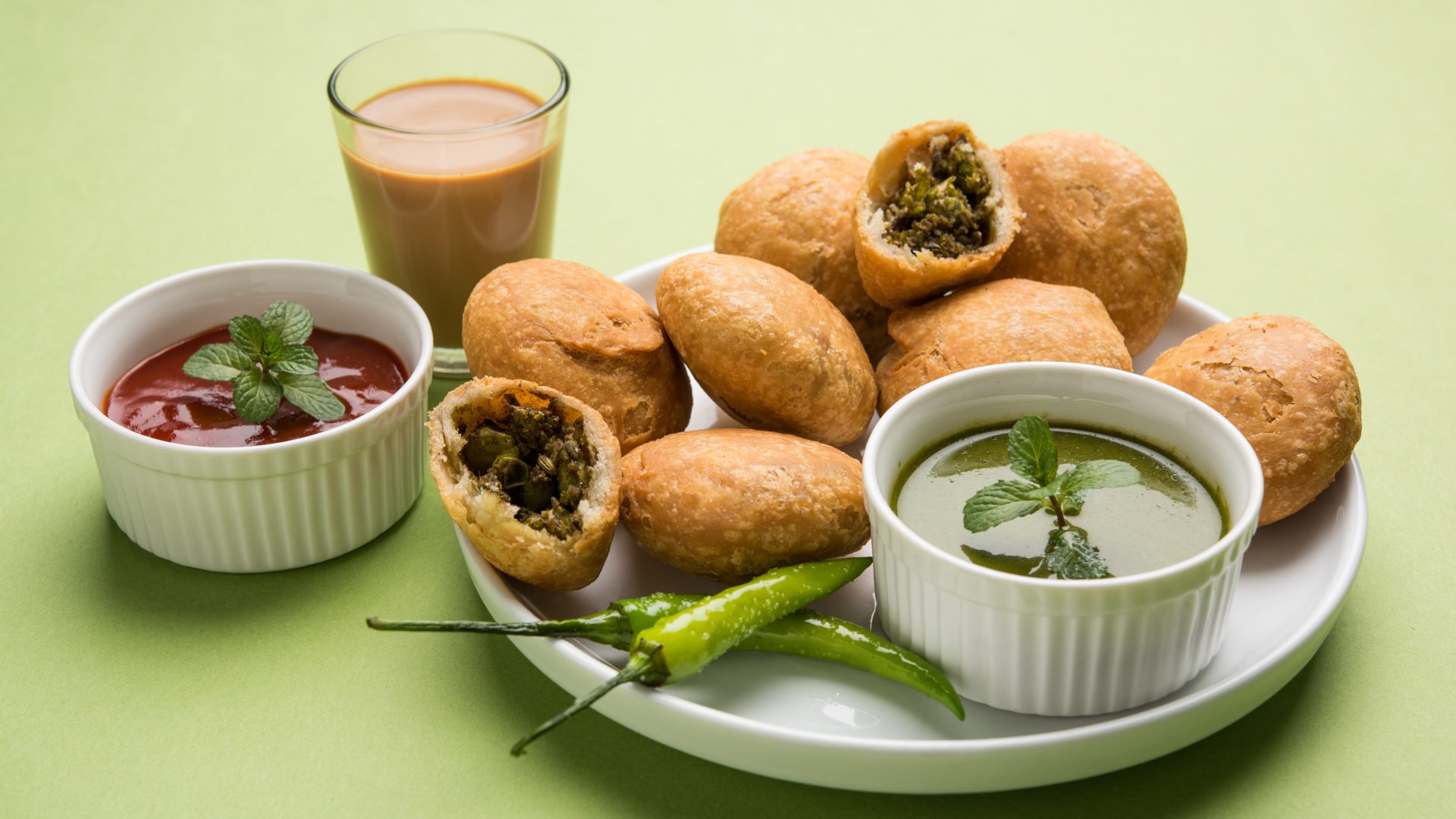 Lilva Kachori is yet another popular Gujarati dish that is majorly enjoyed during winter and monsoon as a tea-time snack. It is prepared by filling the dough of white flour and semolina with delicious pigeon peas and deep-frying it until it is light brown. Never miss out on this crunchy and delicious snack while in Gujarat.
9) Sev Tameta nu Shak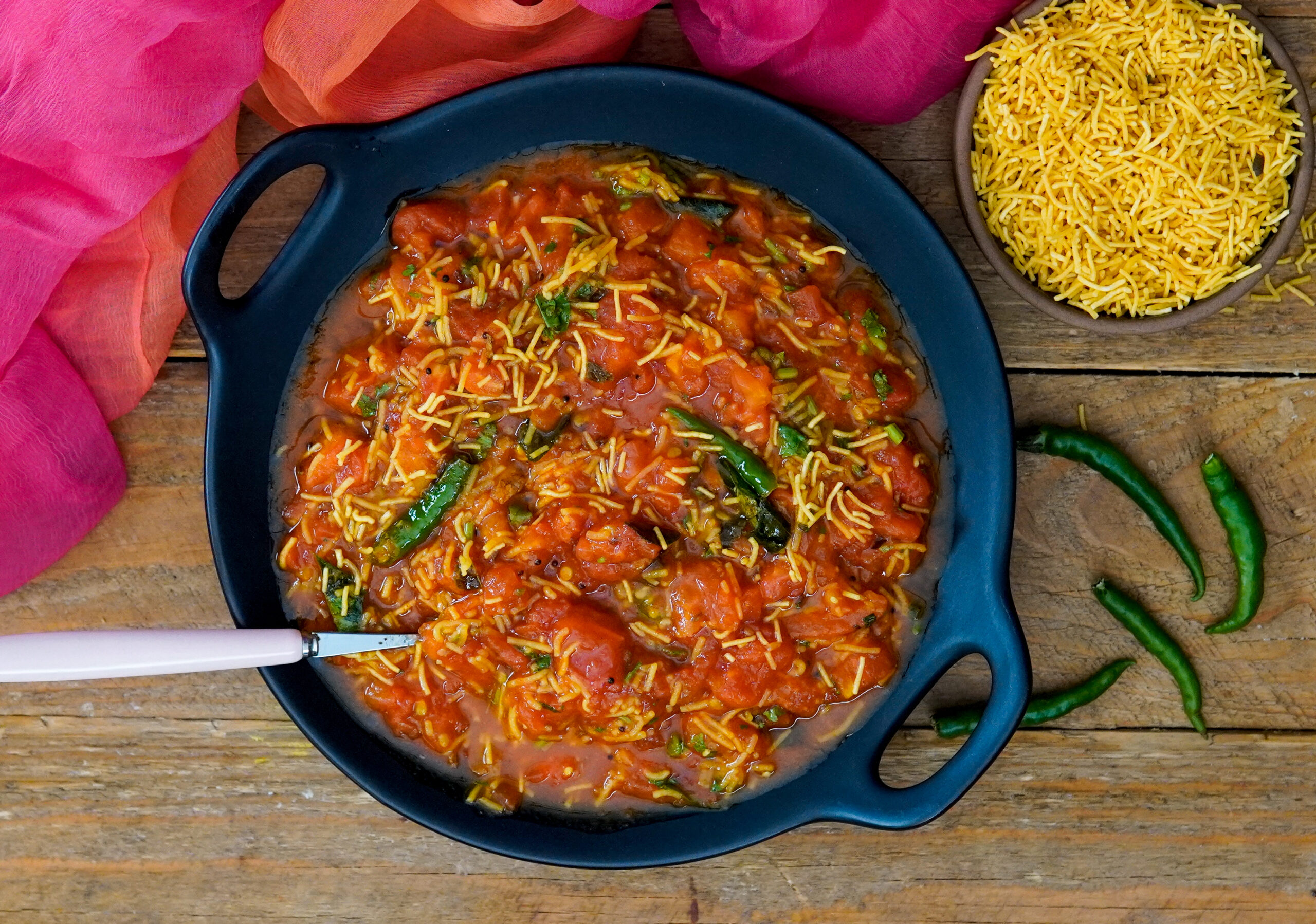 Sev Tameta nu Shak is one of the famous dishes of Gujarat that comes with a sweet, salty, tangy, and spicy flavor. This dish, which is made from tomatoes is very popular among children. After cooking boiled tomatoes with spices, crispy Sev is added to the dish to make it super delicious.
10) Gujarati Kadhi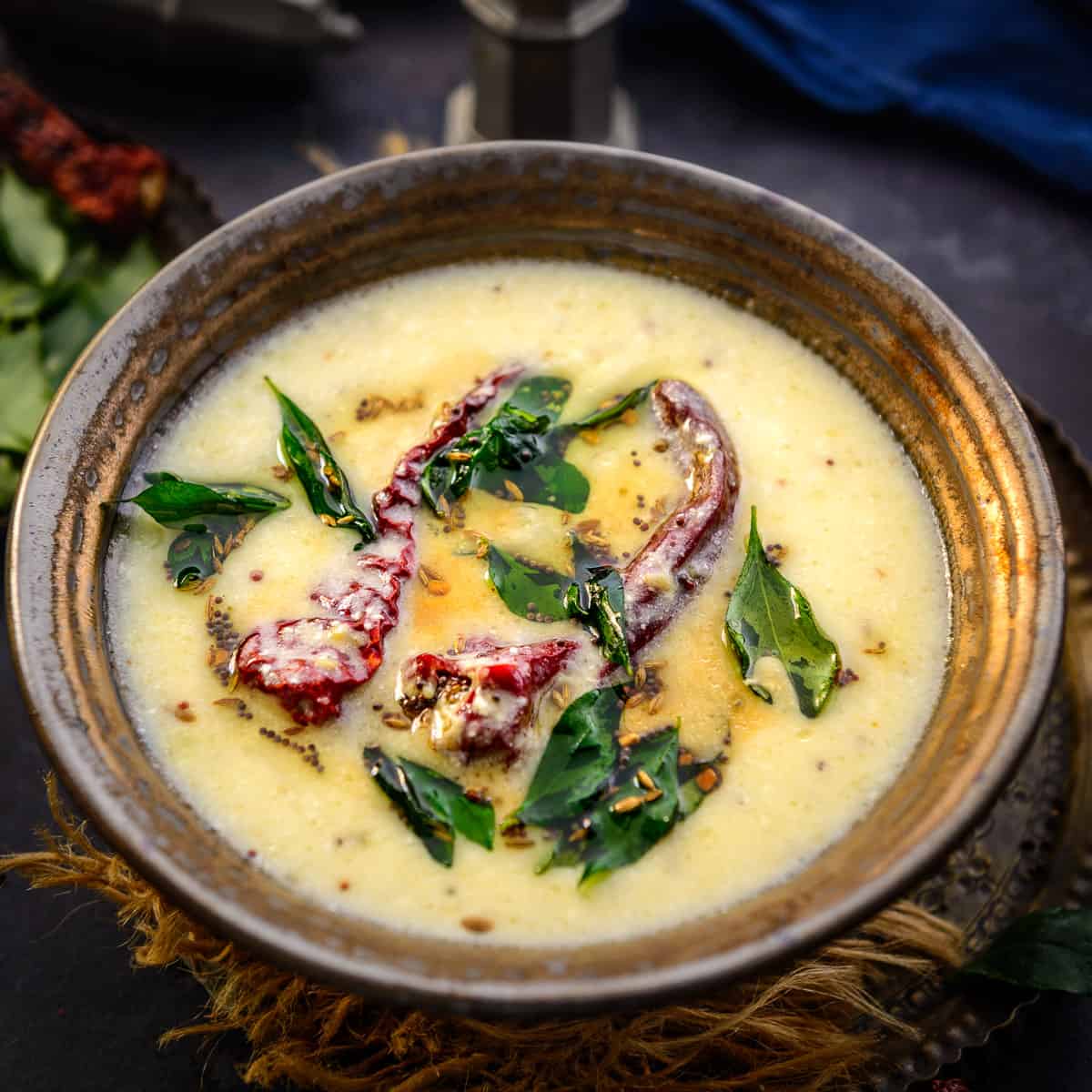 Gujarati Kadhi recipe is one of the most delicious and easiest recipes in Gujarat that you can have with either rice or chapattis. No Gujarati thali meal is ever complete without this amazing Gujarati Kadhi recipe. You can enhance the taste of this kadhi by adding Pakoras or Koftas to it. Undoubtedly, it is a staple food of Gujarat.
11) Khichu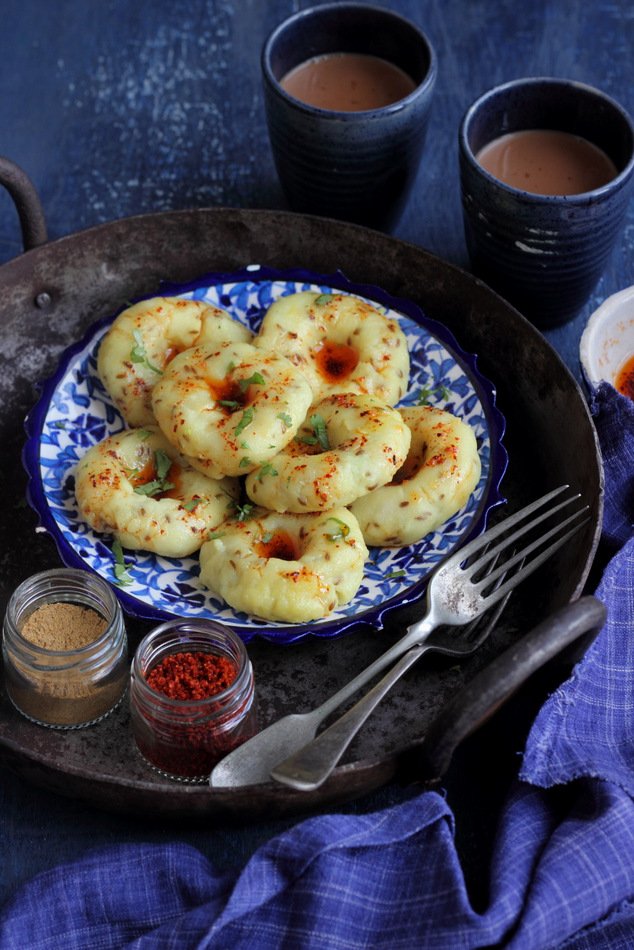 Khichu is a famous dish of Gujarat that can be commonly found during Navratri in many Dandiya and Garba venues. The main ingredient of this dish is rice flour along with green chilies, cumin seeds, and sesame seeds. Its warm, soft, and gooey texture make it a great evening snack for everybody.
12) Gota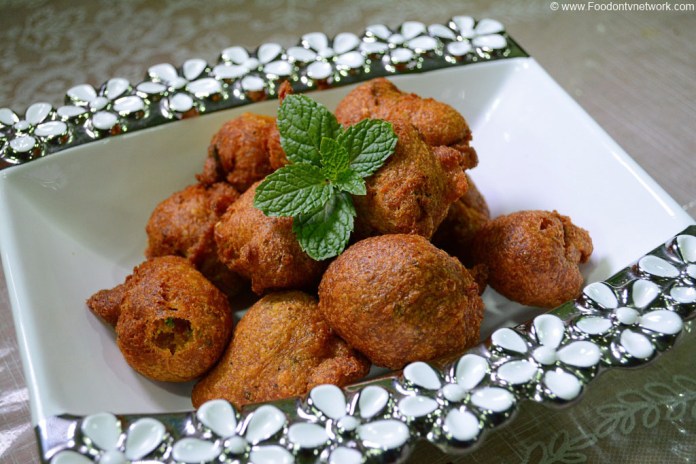 Gota is nothing but Gujarati Pakoras. This Pakoras dish is made from gram flour and fenugreek leaves. The golden, crispy, and yummy Pakodas is a famous Gujarati dish that is majorly enjoyed during winters and monsoons. Also, it is best relished with ketchup or sweet and tangy chutney.
13) Mohanthal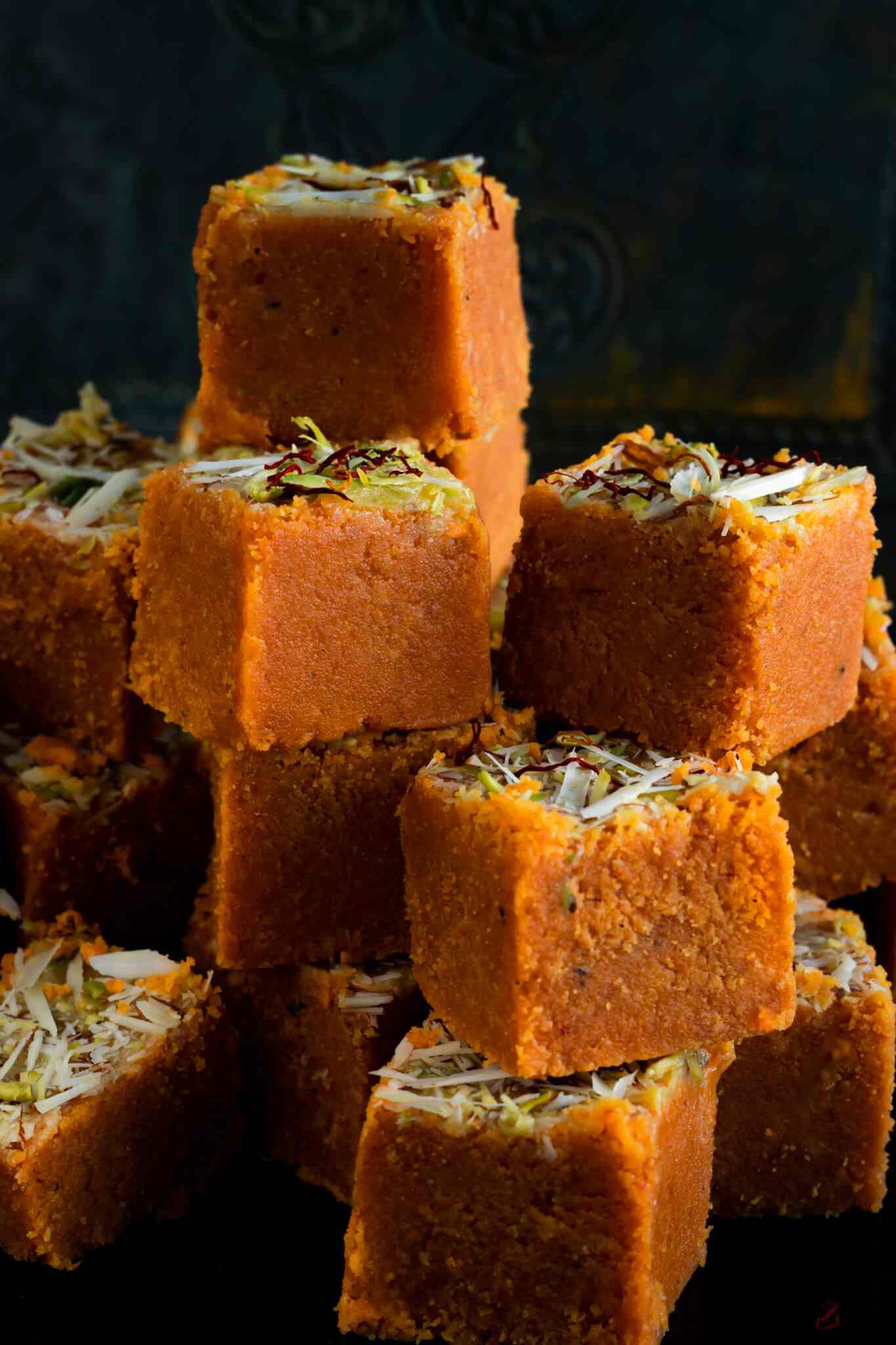 Mohanthal is a sweet delicacy of Gujarat that comes under one of the famous Gujarati dishes. It is a soft fudge-like sweet made from sweetened gram flour along with cardamom and saffron. During the festival of Janmashtami, Mohanthal is prepared for Lord Krishna as it is his favorite dish.
14) Murghanu Shaak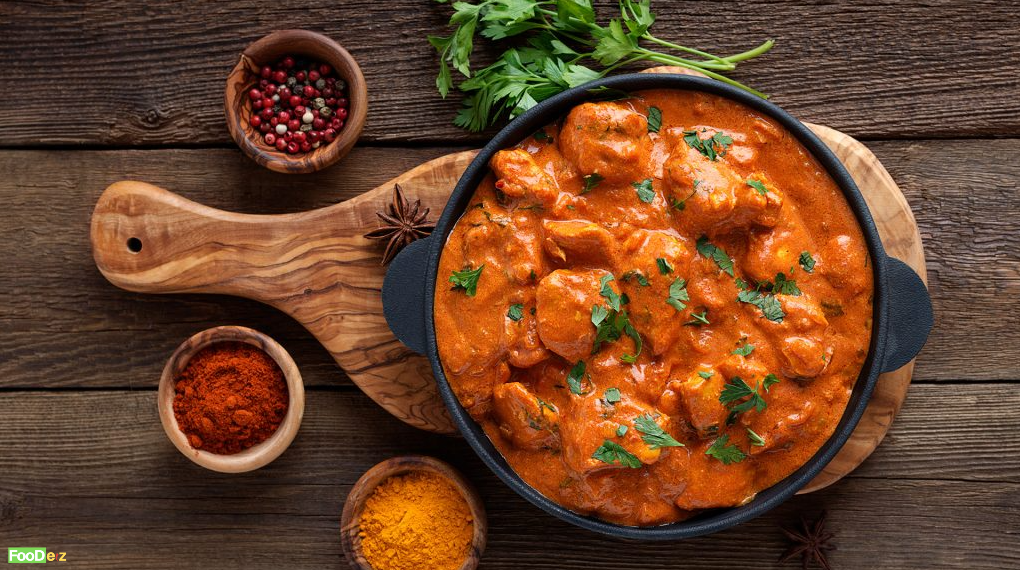 If you think, Gujarati food is all about vegetarian dishes, then you can not be more wrong. Murghanu Shaak is one of the famous Gujarati recipes that is made from chicken along with drumstick, potatoes, and the Gujarati masala. It is a sweet, sour, and tangy dish that is loved by all.
15) Ghari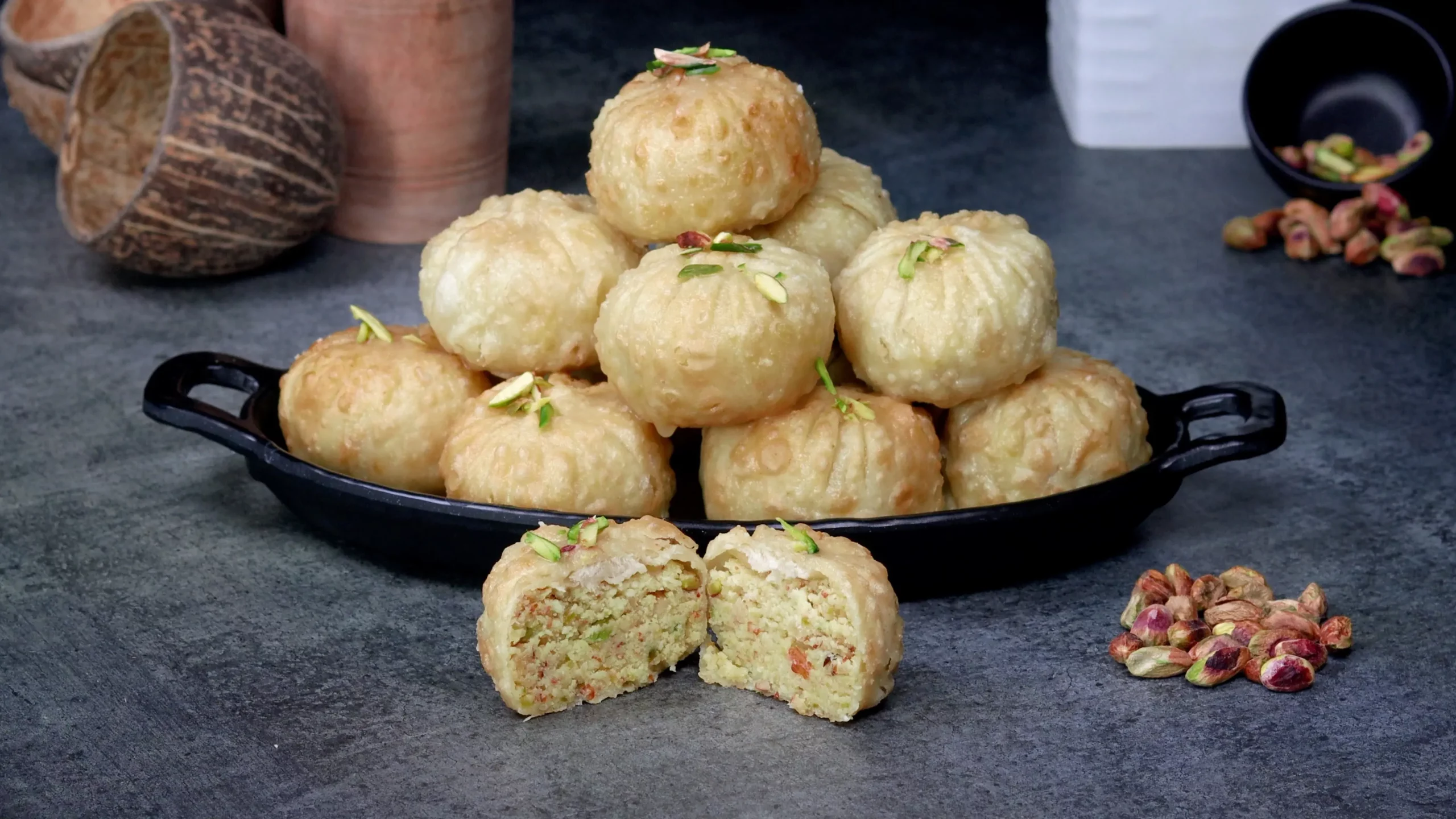 Ghari is a sweet dish of Gujarat that is majorly prepared in Surat. The history of this dish goes long way back to the time of Tatya Tope in 1857. This dish was prepared to provide extra strength to the freedom fighter's soldiers. The main ingredients of this dish are milk, ghee, and puri batter with sweet fillings. This is a must-try dish while in Gujarat.