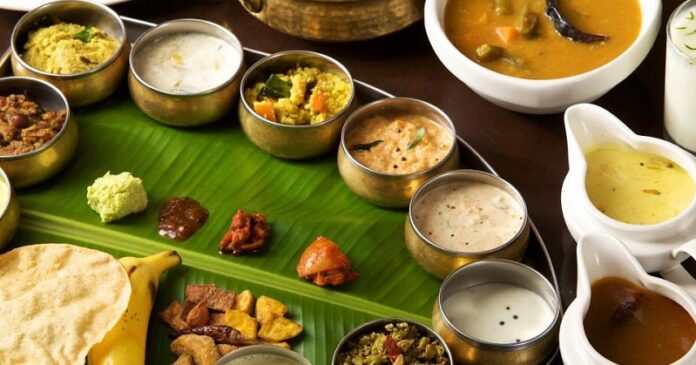 Andhra Pradesh is quite famous for its historical forts and many beautiful tourist places. However, apart from that, it is also famous for its spicy and delicious food all around the country. Their food tells the stories of their rich culture and magnificent values. No matter you are a vegetarian or non-vegetarian, the Andhra Pradesh traditional food has surely got your back. From biryanis to pickles, you are in the state for a treat.
To make it easier for you, we have gathered a list of lip-smacking and famous food of Andhra Pradesh that you must try while in the state.
1) Uppindi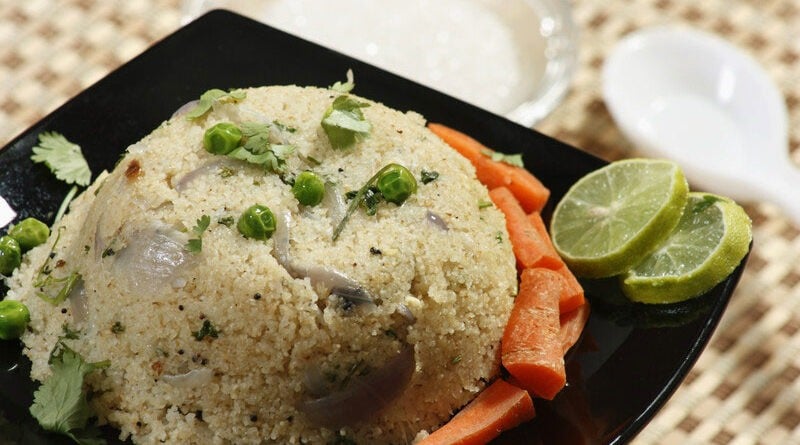 Uppindi is a famous food of Andhra Pradesh that you can find at every authentic place of the state. Since it is so easy to make, this delicacy of Andhra Pradesh is also known as Bachelor's diet. Whether you want a meal to make at crazy hours of the morning or want a diet food, Uppindi is the perfect food for you.
Uppindi Main Ingredients: Semolina or coarse rice flour
Course: Breakfast
Season: Summer
2) Medu Vada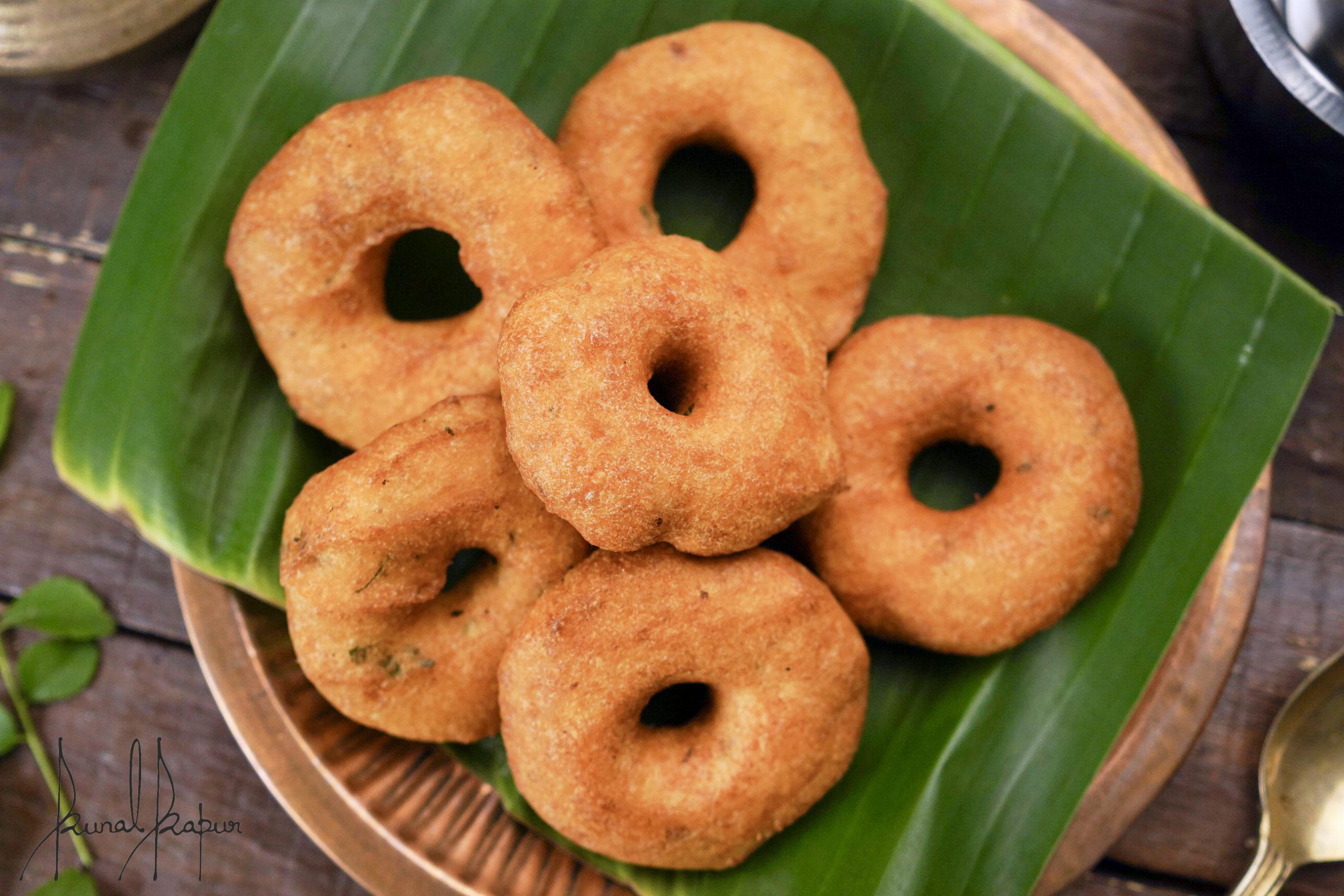 After deep frying it in the hot oil until it is brown, the Andhra delicious food of Medu Vada is being prepared. Unlike other dishes, it has various names in the state only such as Ulundu Vadai, Ulli Garelu, and Uzhunnu Vada. Prepared from the urad dal, Medu Vada is a famous food in Andhra Pradesh that you must try once.
Medu Vada Main Ingredients: Urad Dal, Rice
Course: Breakfast
Season: Winter
3) Bobbatlu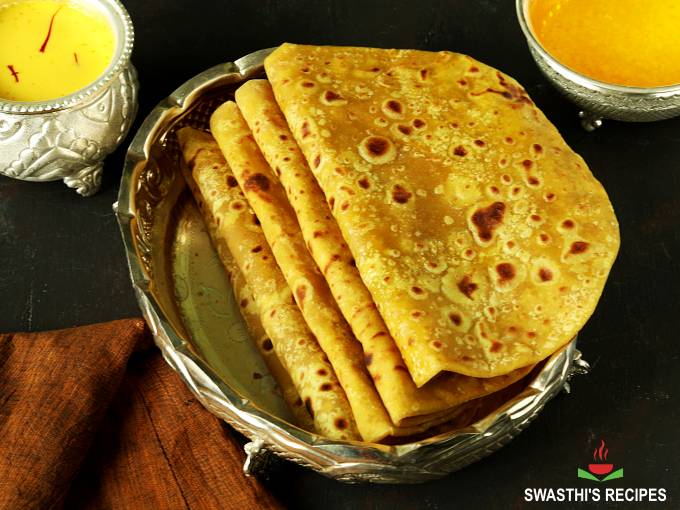 Bobbatlu is yet another famous food in Andhra Pradesh but unlike others, it is a sweet dish. It is also famously known as Puran Poli in Maharashtra. It is an all-time favorite classic sweet dish that is prepared commonly in Andhra Pradesh as well as Maharashtra. With lentils and jaggery stuffing, this dish is prepared during important festivals and celebrations.
Bobbatlu Main Ingredients: Yellow gram, Jaggery
Course: Lunch
Season: Winter/Rainy
4) Dondakaya Fry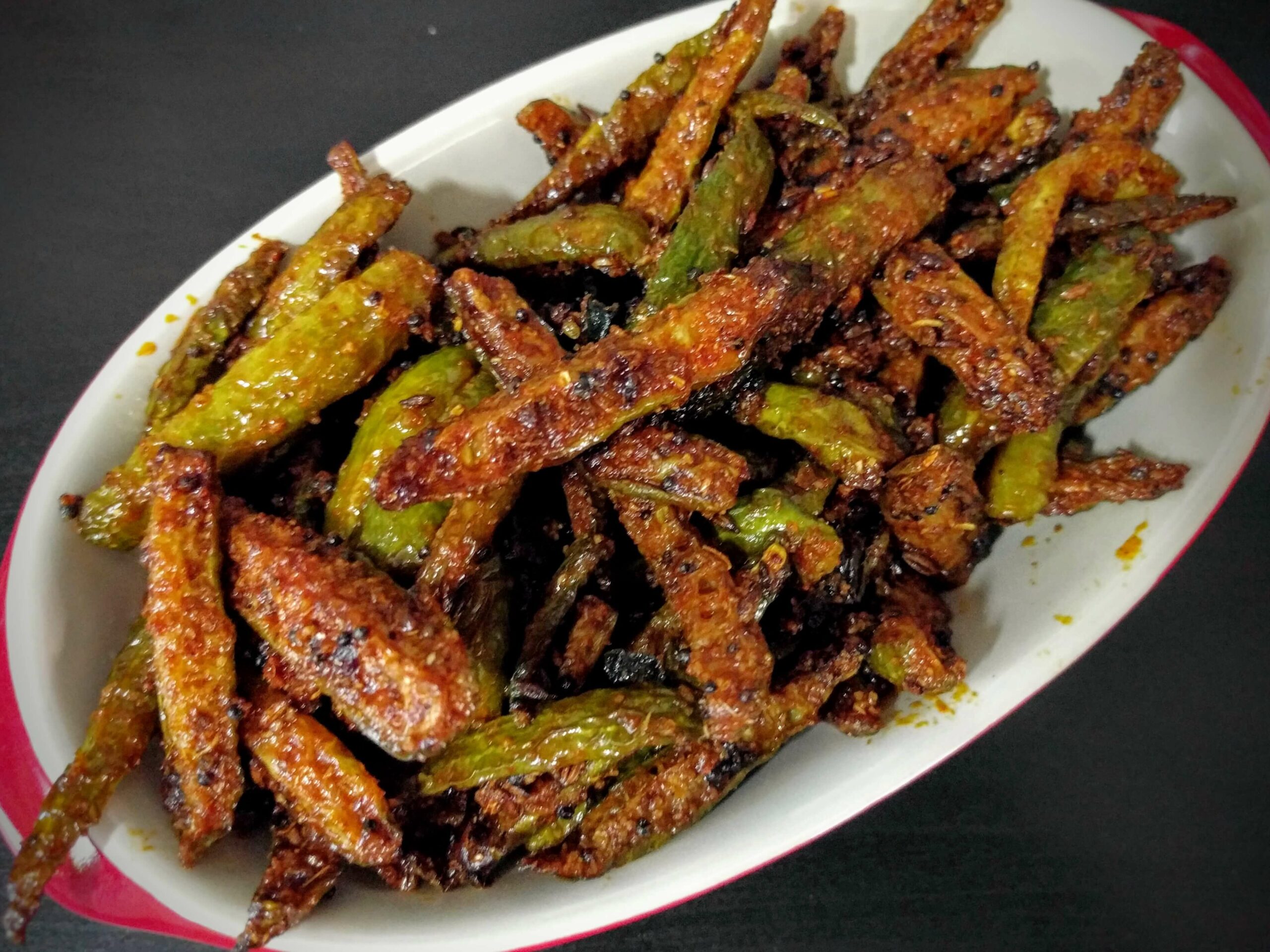 Prepared with IvyGuord curry, Dondakaya Fry is a stir fry item that comes under Andhra Pradesh traditional food. It is a healthy dish enriched with vitamins. To give it a crispy nutty taste, it is prepared with nuts and spices. If you are looking for homestyle food while Andhra Pradesh, this dish is perfect for you.
Dondakaya Fry Main Ingredients: IvyGuord
Course: Lunch/Dinner
Season: Summer
5) Curd Rice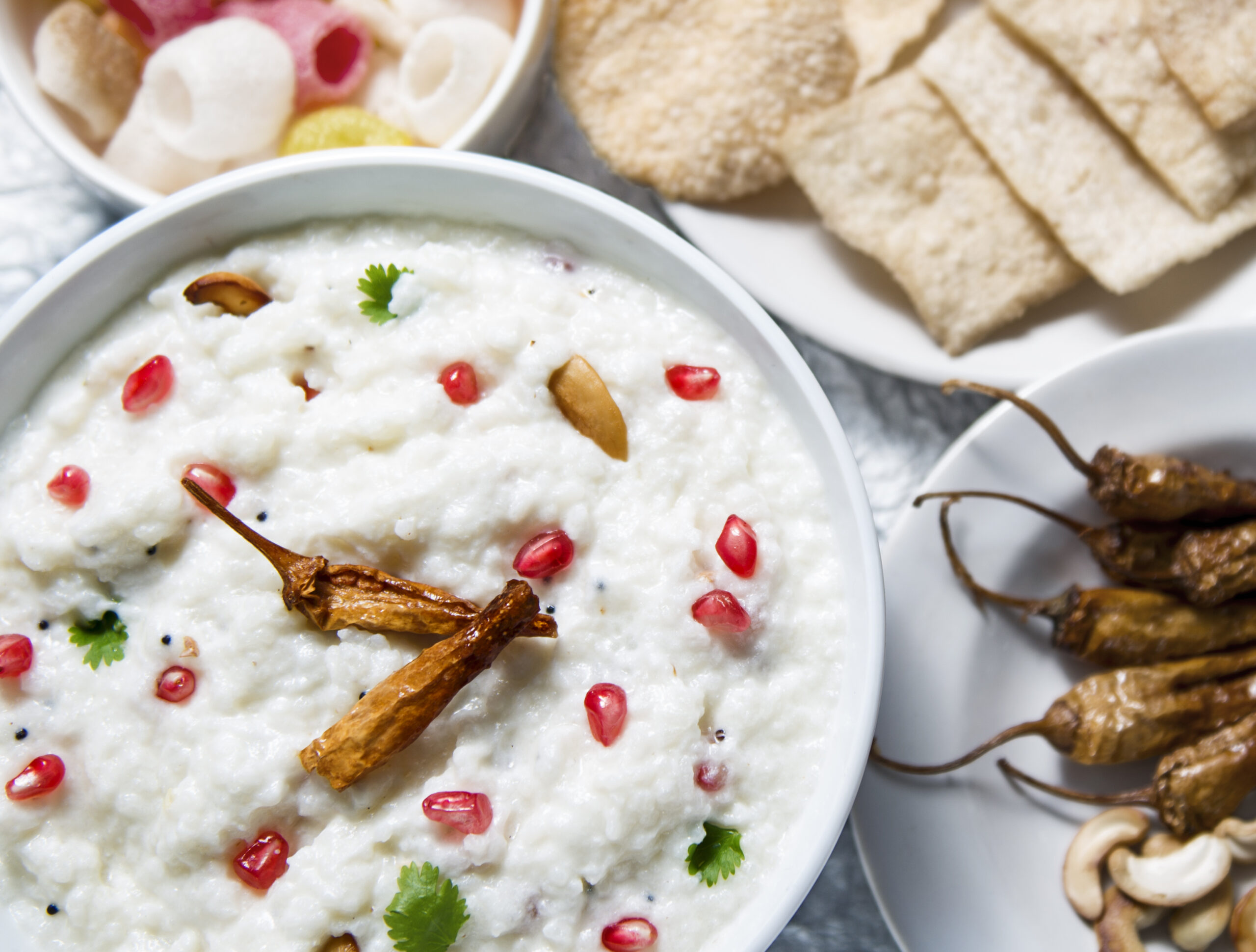 When you are in Andhra Pradesh, no meal can be complete without Curd Rice. Without a doubt, it is one of the Andhra Pradesh traditional foods that you can have in any household in the state. With very ingredients such as unsweetened curd, rice, and assorted vegetables, this amazing delicacy is prepared. Apart from that, it is a very healthy dish that is also recommended by doctors.
Curd Rice Main Ingredients: Yoghurt, Urad Dal, Rice
Course: Lunch
Season: Winter
6) Punugulu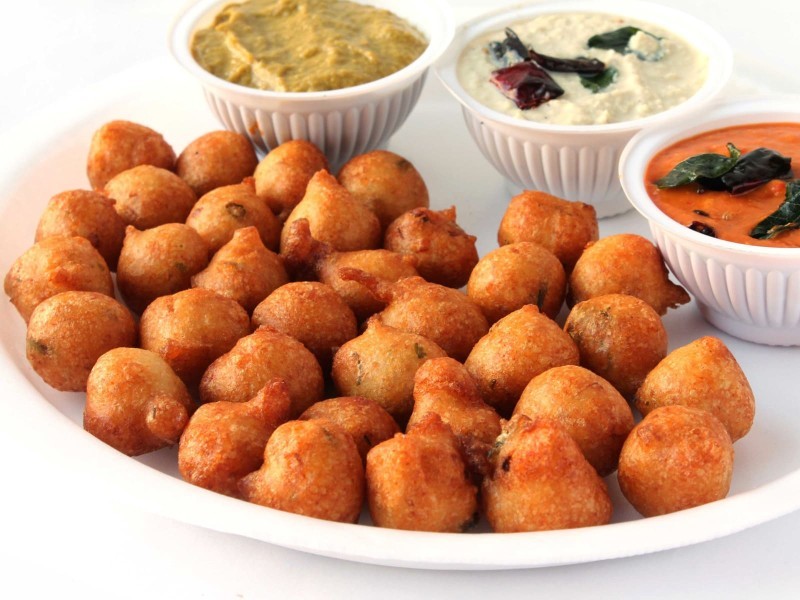 No matter where you are, you must love the fried dish and Punugulu is one such dish of Andhra Pradesh. It is one of the famous foods of Andhra Pradesh that you can eat with your cup of coffee or tea in the rainy season. The mouth-watering snack is made with dosa or idli batter and is served with coconut ginger chutney after deep frying it till dark brown.
Punugulu Main Ingredients: Dosa and Idli batter
Course: Evening
Season: Rainy
7) Gutti Vankaya Koora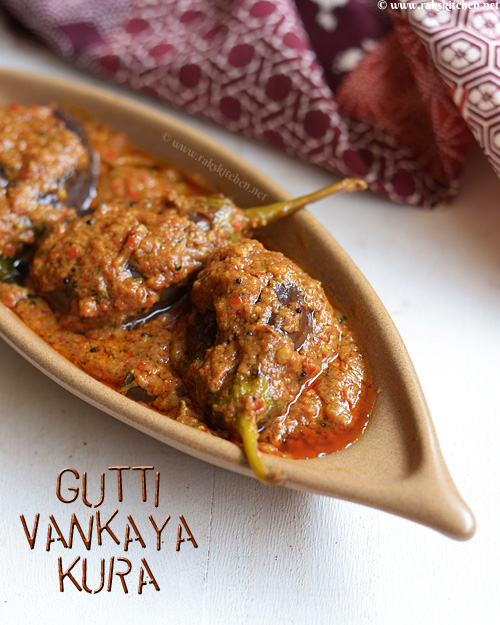 Gutti Vankaya Koora is one of the Andhra Pradesh food items that are quite popular in the state. This curry is prepared by using stuffed eggplant which is cooked in every other house in Andhra. With roasted spicy herbs and seasonings, this dish will lure you from even a distance. You can enjoy this mouth-watering dish with rice as well as chapatti.
Gutti Vankaya Koora Main Ingredients: Brinjal, Coconut
Course: Lunch
Season: Winter
8) Andhra Chicken Biryani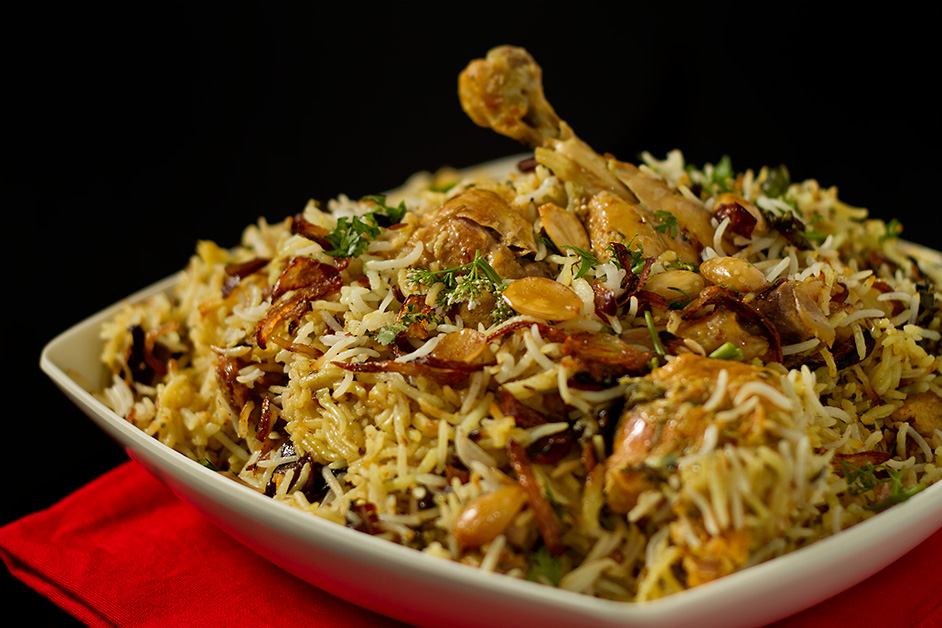 Not just vegetarian, but Andhra's non-vegetarian dishes are also one of a kind. Andhra Chicken Biryani is one such delicacy that comes under one of the famous Andhra Pradesh food items. With aromatic herbs and spices, this amazing food of Andhra is prepared when tossed vegetables mixed with chicken. Undoubtedly, it is a juicy fulfilling experience.
Andhra Chicken Biryani Main Ingredients: Chicken, Yoghurt, Rice
Course: Lunch
Season: Rainy
9) Pesarattu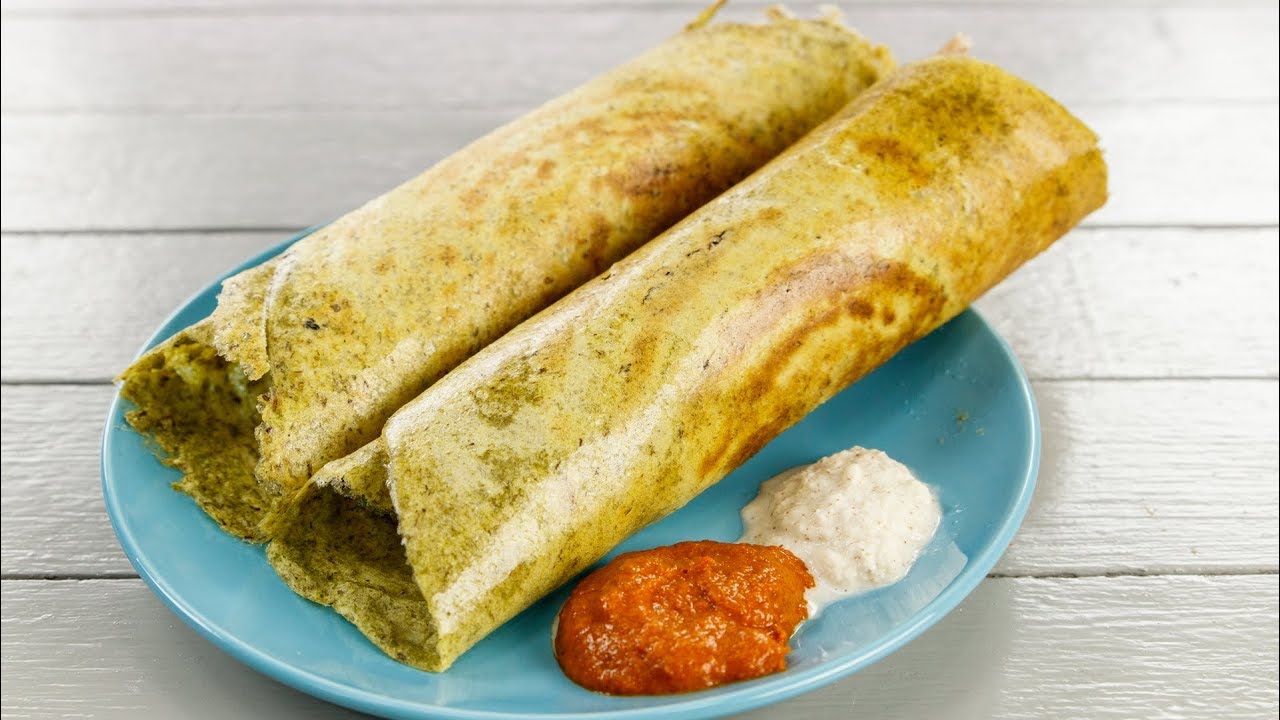 Pesarattu is nothing but a yummy dosa made with green moong dal. This popular dish of Andhra Pradesh is often prepared for breakfast in Andhra Pradesh. Combining it with green and red chutney, this dish tastes fulfilling and flavorsome. This is a must-try dish while in the state.
Pesarattu Main Ingredients: Moong bean
Course: Breakfast
Season: Summer
10) Gongura Pickle Ambadi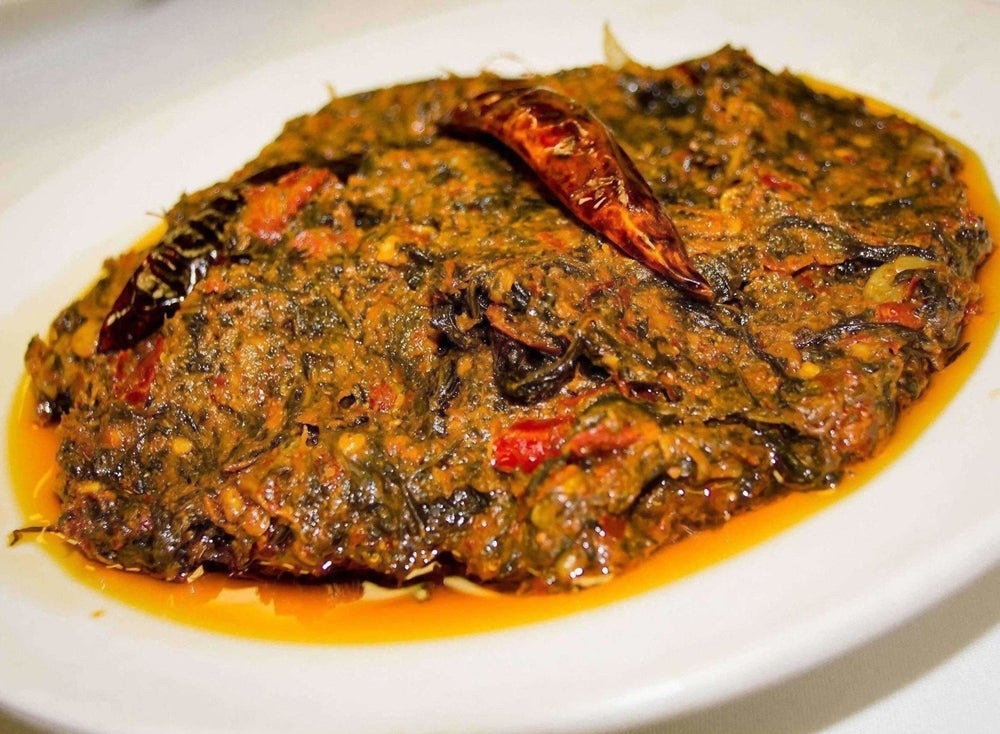 Gongura Pickle Ambadi is a fiery spicy pickle made with Ambadi leaves. This tasty pickle-chutney is not only famous in Andhra Pradesh but also prepared in Maharashtra. This special Andhra dish is well-blended with a variety of spices and can be served with flavored rice or a pair of hot chapatis.
Gongura Pickle Ambadi Main Ingredients: Ambadi leaves/Sorrel leaves
Course: Every meal
Season: Every season
11) Chepa Pulusu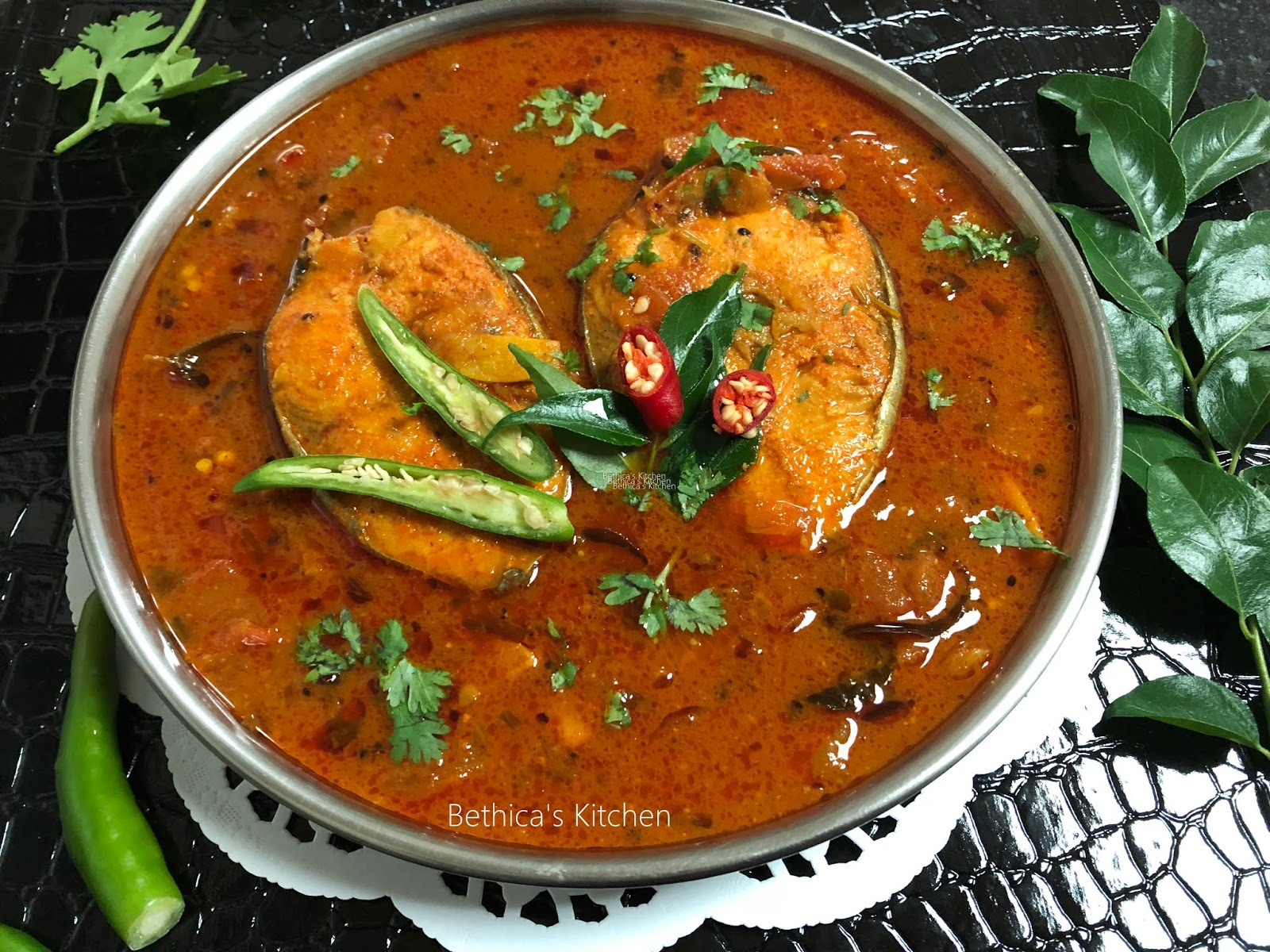 Chepa Pulusu is yet another famous non-vegetarian dish of Andhra Pradesh that has a base of fish curry. Tossed in tamarind sauce and flavorsome herbs, this dish is prepared using a generous amount of oil and spices. It is a traditional food of Andhra Pradesh whose taste is to die for.
Chepa Pulusu Main Ingredients: Fish
Course: Lunch/Dinner
Season: Every season
12) Pulihora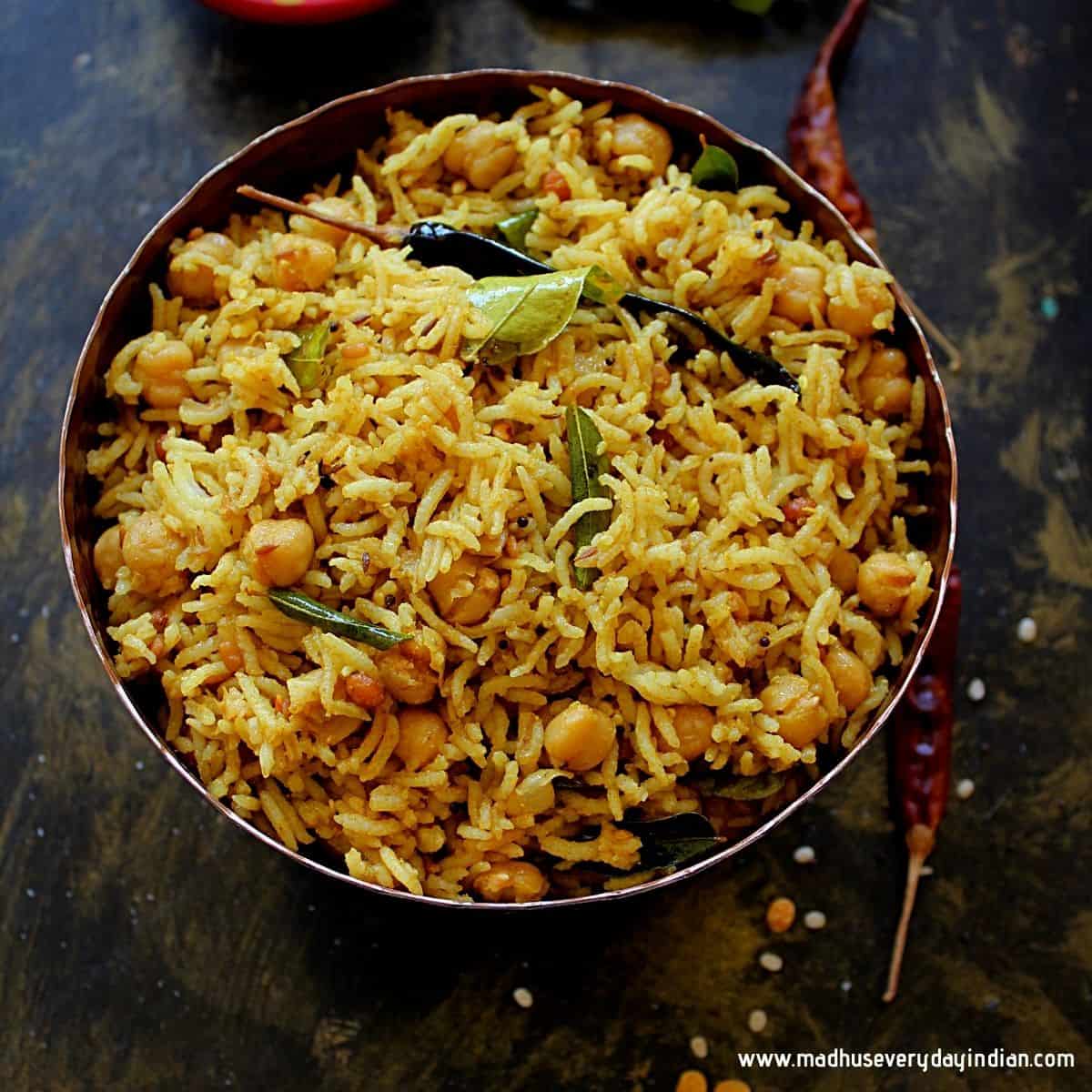 Pulihora is an amazing dish of Andhra Pradesh where you will get the perfect amalgamation of sour and salty taste simultaneously. During festivities and special gatherings, this dish is prepared using different spices. And if you want to get a flavor of authentic Andhra cuisine, then pair this dish with tamarind rice.
Pulihora Main Ingredients: Rice, Urad Dal
Course: Lunch
Season: Summer/Winter
These are some of the best and the most famous foods of Andhra Pradesh that you should not forget to try while visiting the place. These Andhra delicacies will be served at any authentic Andhra Pradesh restaurant. So, relish the taste of unique Andhra-style tangy spices and seasonings.