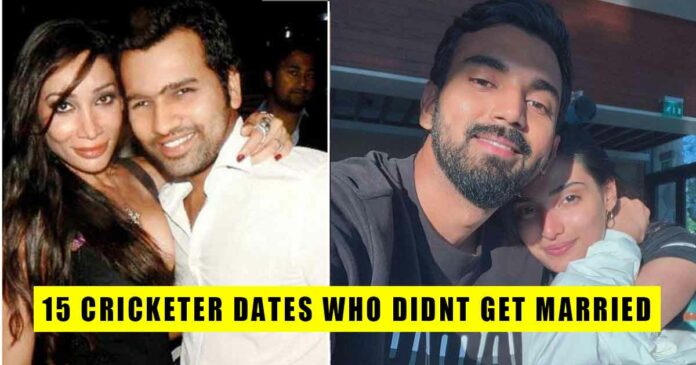 It is nothing new in the world of Cricket and Bollywood for the famous cricketers and actresses to have a Dating history. There has been a lot of cricketer-actress dating rumours for ages. While some couples managed to stay together, many others couldn't. Though we don't always get a clear picture of their dating history because they like to keep things as private as possible, we still hunt for the rumours and gossip to satiate our hunger for curiosity.
So, here's the list of Top 15 Cricketers and the Actresses they Dated and everything you need to know about them:
1. M.S.Dhoni and Deepika Padukone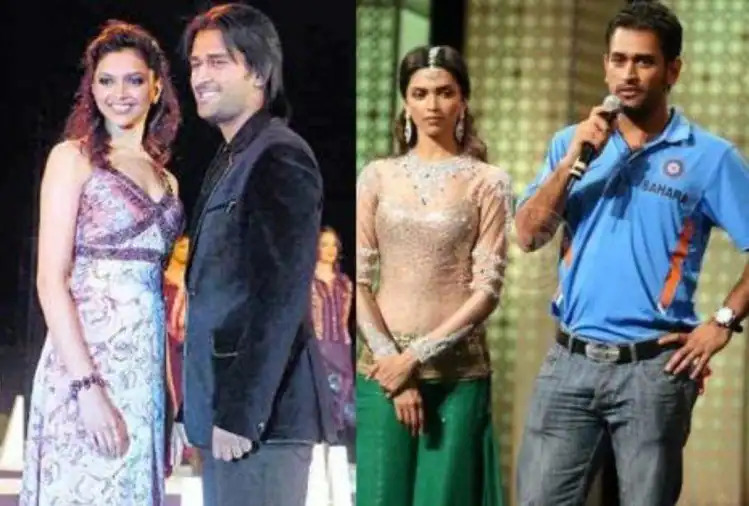 As per reports, India's most successful Captain, M.S.Dhoni dated the stunning Bollywood Actress Deepika Padukone back in 2007, around the time when both were at the prime of their careers. Both gained a lot of popularity that year, so were their dating rumours.
2.Virat Kohli and Izabelle Leite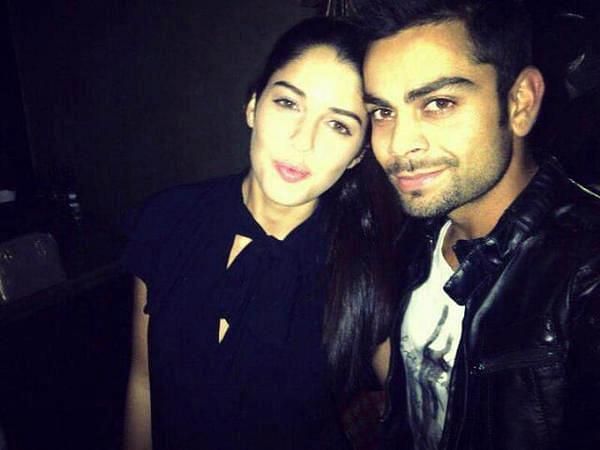 Before meeting Anushka Sharma, Virat dated a lot of other girls. The one that grabbed headlines was the dating rumour between Virat and Izabelle Leite.
Now who is Izabelle Leite? Izabelle is a popular Brazilian Model and actress. She has also worked in Bollywood movies. She has been cast opposite Aamir Khan in the film "Talaash- The answer lies within". They dated each other for two years from 2012-14, but they broke up soon after.
Also Read: Controversial Kisses From The Bollywood
3. Hardik Pandya and Parineeti Chopra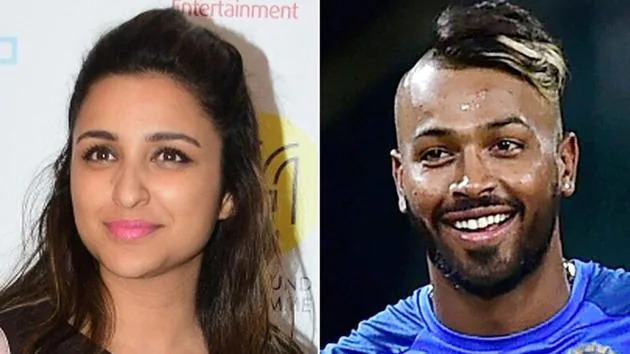 They started dating after an interaction between the two on Twitter. Parineeti posted a picture of a bicycle and wrote, "The perfect trip with the most amazing partner Love is in the air!!!. The response from Hardik was, "Can I guess?. Rumours of Hardik and Parineeti link-up made a lot of noise in the Industry.
4.Virat Kohli and Tamannaah Bhatia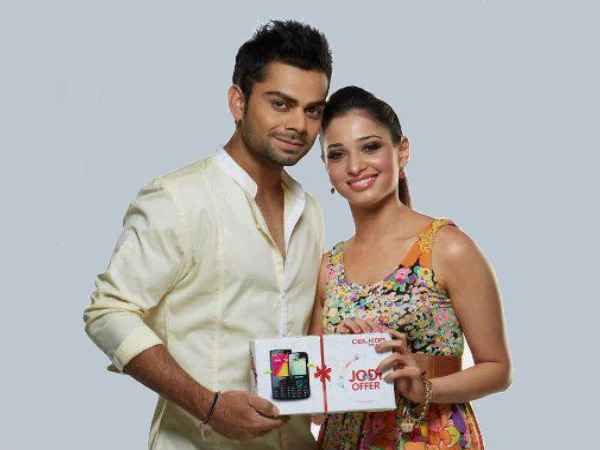 Before Virushka made a buzz, rumours of Virat dating the lead actress of "Baahubali" Tamannaah Bhatia made a lot of noise for a long period of time. They reportedly fell in love with each other while shooting for a phone brand. Both of them remained silent during the breakup reports.
5. Ravi Shastri and Amrita Singh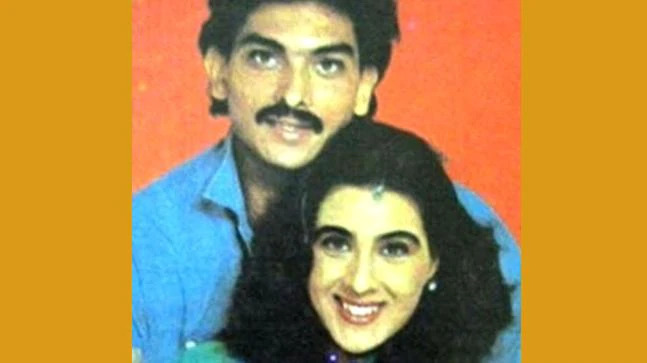 While Ravi Shastri is an eminent figure in the Cricket world, Amrita Singh was one of the top actresses in Bollywood. There were rumours about their relationship. Both confessed their love publicly. The news of their engagement surfaced too but their relationship ended eventually.
6.Yuvraj Singh and Deepika Padukone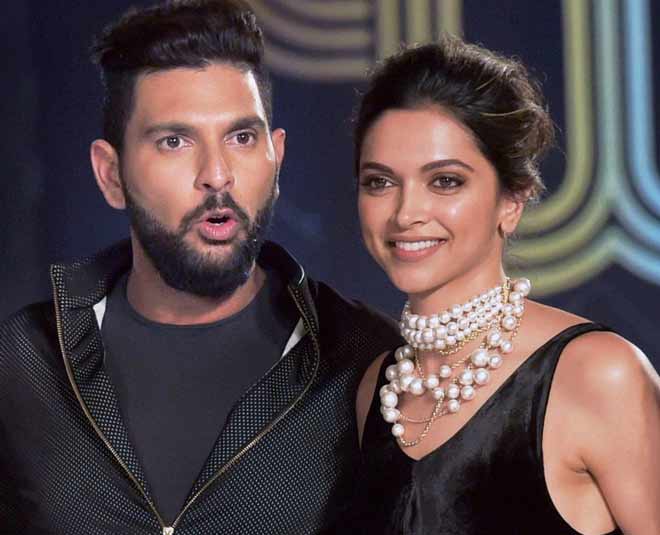 The duo grabbed a lot of eyeballs, it was rumoured that Deepika started dating Yuvraj after breaking up with M.S.Dhoni. It has been heard that Yuvraj Singh and Deepika Padukone first met after the T20 World Cup. They were seen together on several occasions after that but eventually, the relationship didn't work out and they parted ways. Rumours have it that Deepika decided to break up with Yuvraj Singh due to his possessiveness.
7. Sreesanth and Riya Sen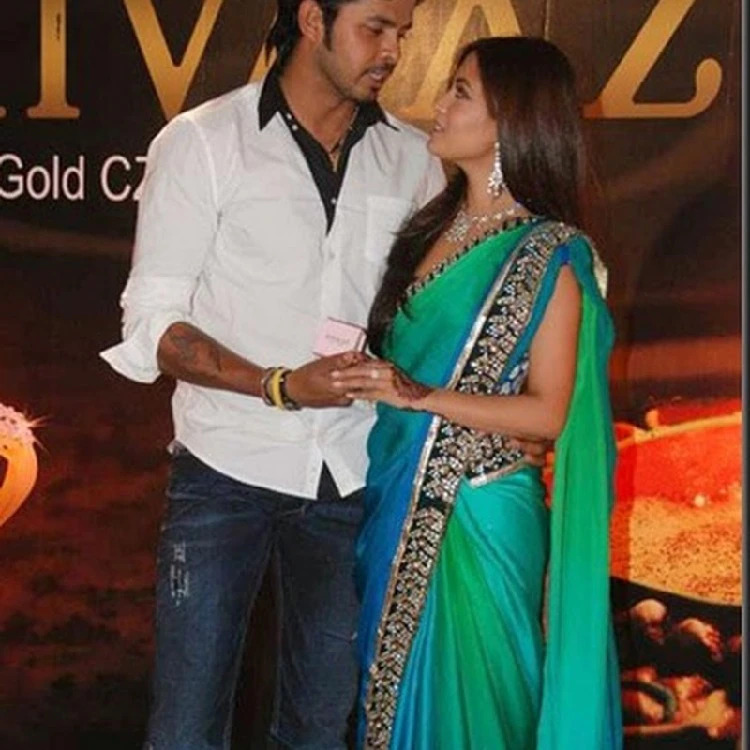 There were dating rumours about the two a long time ago. Riya Sen is an actress and model, she comes from a royal background; her father Bharat Dev Varma hails from the royal family of Tripura. She is also the granddaughter of the popular actress Suchitra Sen and daughter of actress Moon Moon Sen. Riya has also worked in several Bollywood movies.
Reportedly, both were seen together several times and Riya Sen has been spotted cheering for Sreesanth from the stands. But when confronted, Riya denied the dating rumours.
You Might Love Reading: Weird Obsessions Of Bollywood Stars
8. M.S.Dhoni and Raai Laxmi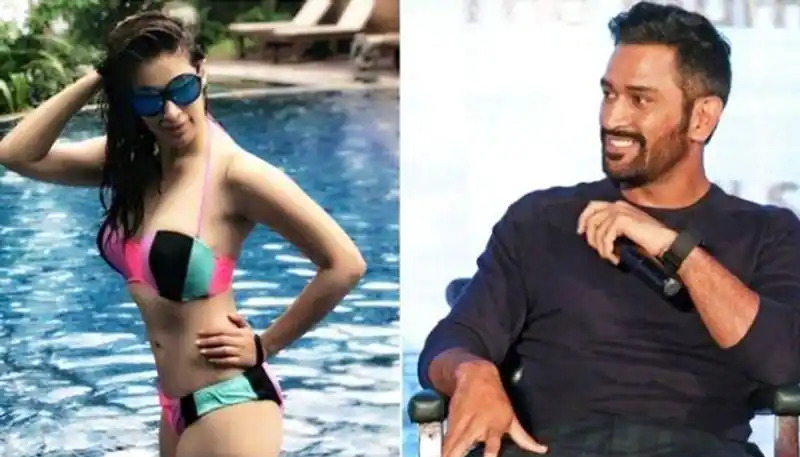 Yes, Raai Laxmi, the sensational South Indian actress and former beauty queen dated Dhoni for a time. Raai Lakshmi has worked in many South Indian films. She also acted in a few Hindi films like 'Julie 2' and Akira. According to the sources, Dhoni and Raai Laxmi met at her birthday party. Their breakup was mutual and they also addressed it publicly.
9. Rohit Sharma and Sofia Hayat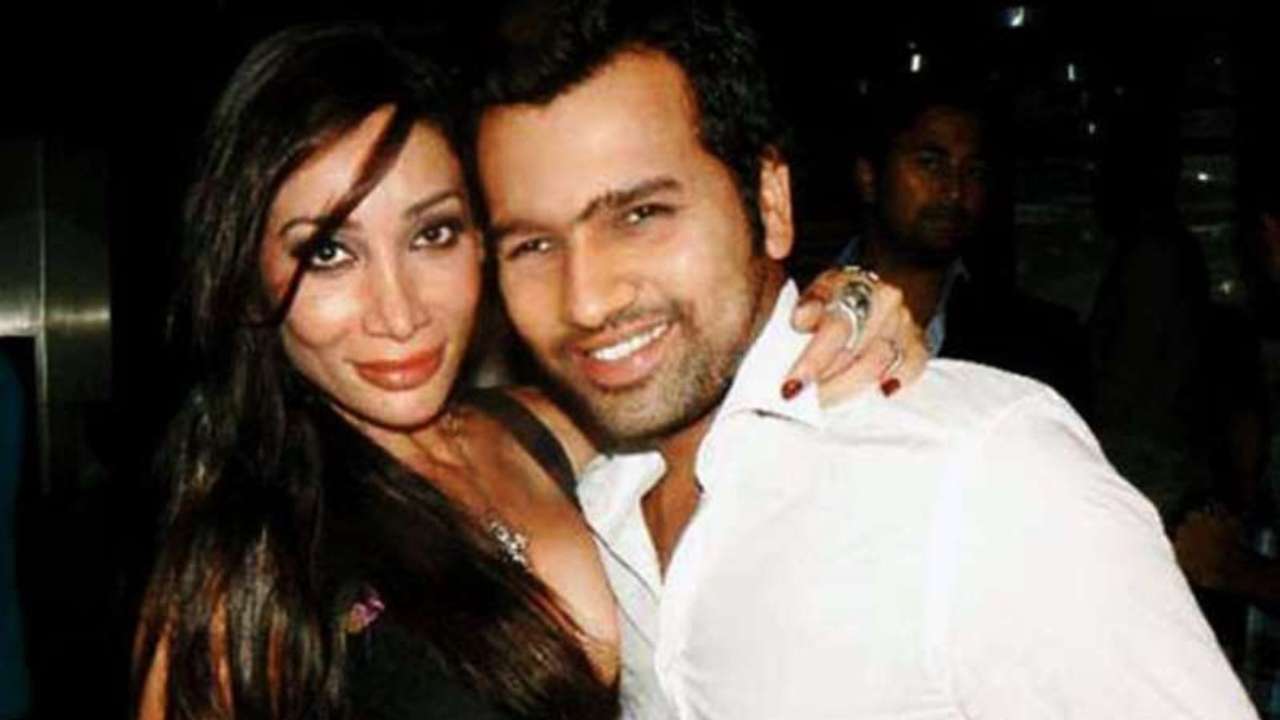 This couple gathered a lot of attention! Sofia Hayat is a British- Indian model, who is also a singer, actress, and television personality. She was also a participant in Bigg Boss 7, which aired in the year 2013. Though the actress denied their relationship, sources indicate otherwise.
10. Jasprit Bumrah and Anupama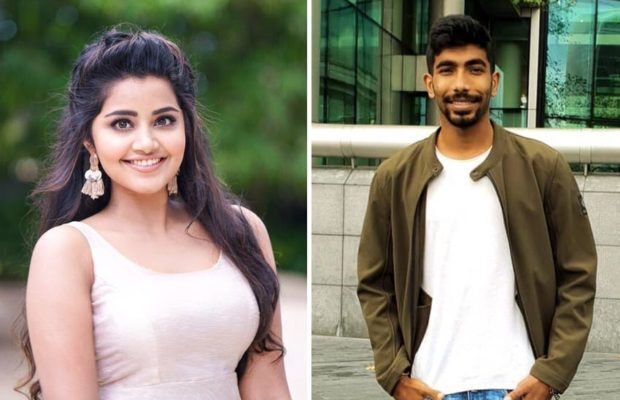 We all know that Bumrah is an Indian international cricketer.
But who is Anupama? Anupama Parameswaran is a cine actress and she's quite famous in the South Indian film industry. She made her debut with the Malayalam film 'Premam'. She has also acted in a lot of other movies to make her portfolio look quite strong. There have been rumours of dating and link-ups between Jasprit and Anupama. But Anupama denied all the rumours about her relationship. She claimed that they were "Just Friends"! It's quite interesting to know that they followed each other on social media platforms and also made it a point to like each other's posts.
11.KL Rahul and Sonal Chauhan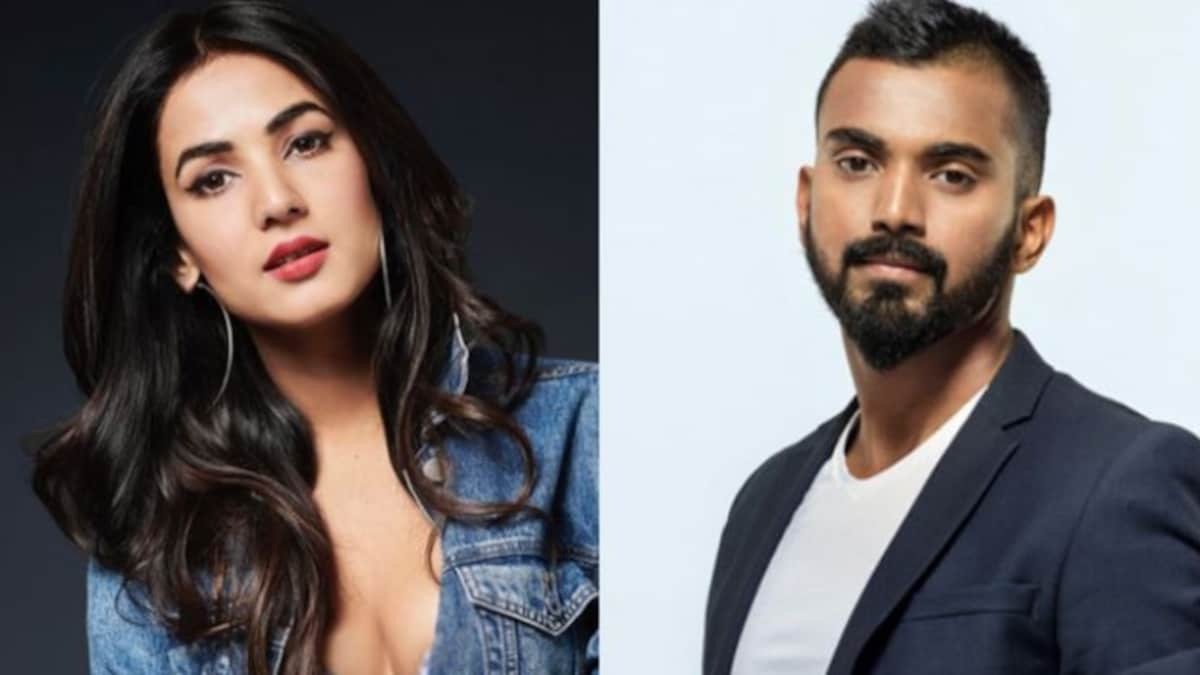 KL Rahul, the vice-captain of the India national cricket team in One Day Internationals and Twenty20 Internationals has quite a dating history. Sources say that KL Rahul dated the Bollywood actress Sonal Chauhan. You might know already that Sonal made her debut in the film, Jannat, in 2008. When the actress was asked about Rahul, she denied their rumoured relationship by saying "No, not at all. He is a very good cricketer. He is very talented and a nice guy."
12. KL Rahul and Athiya Shetty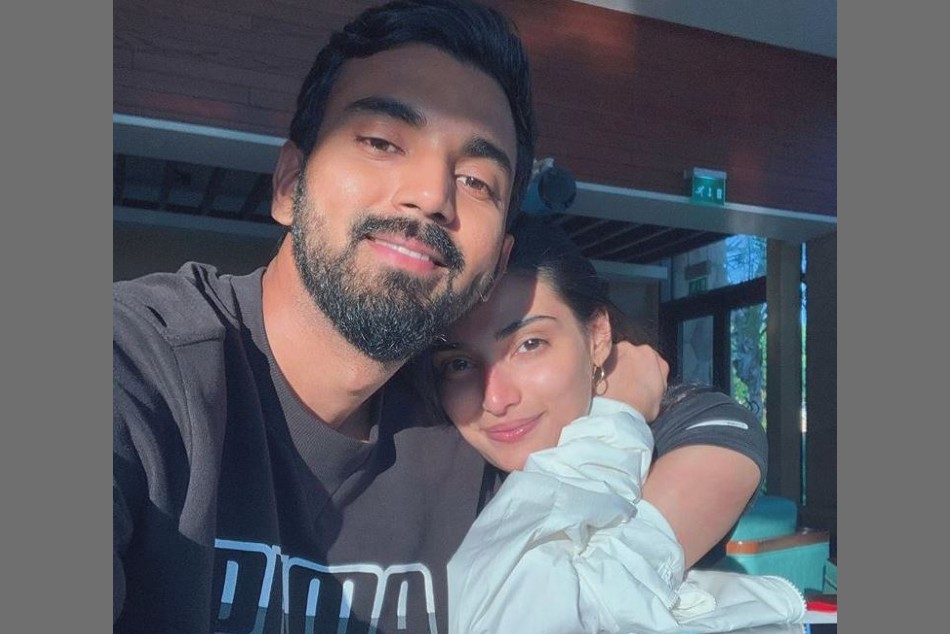 The rumour started when both were seen together at Ahan Shetty's film screening. Earlier their social media interaction was enough to drop some hints on their alleged dating rumours. Being an actress herself, Athiya is also the daughter of the famous Indian actor, Sunil Shetty. The duo's mushy photos on social media created a lot of buzzes.
13. Zaheer Khan and Isha Sharvani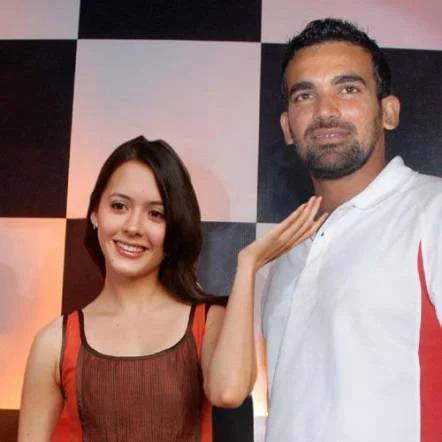 Before finding the love of his life, Zaheer dated the actress Isha Sharvani. The couple was seen together at parties, events, and cricket matches. Not just a few times, they were spotted together a number of times later. According to the sources, both of them wanted to concentrate on their career, and so they parted ways.
14. Yuvraj Singh and Kim Sharma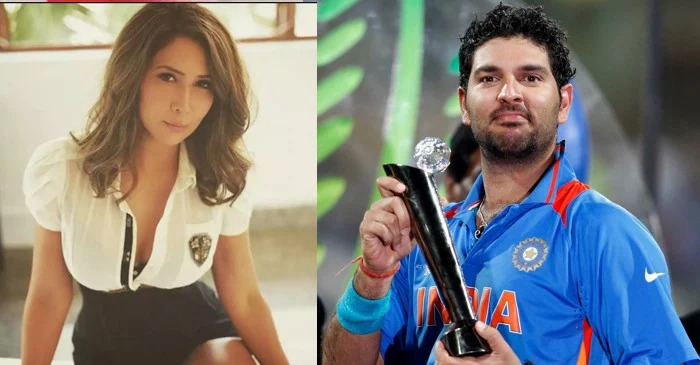 In 2007, Yuvraj started dating Kim Sharma. Both were reported to be in a serious relationship for a long time. And later, both of them moved on after their breakup. Yuvraj is currently married to Hazel Keech. While Kim Sharma is reportedly dating the Indian former professional Tennis player Leander Paes.
15.Sourav Ganguly and Nagma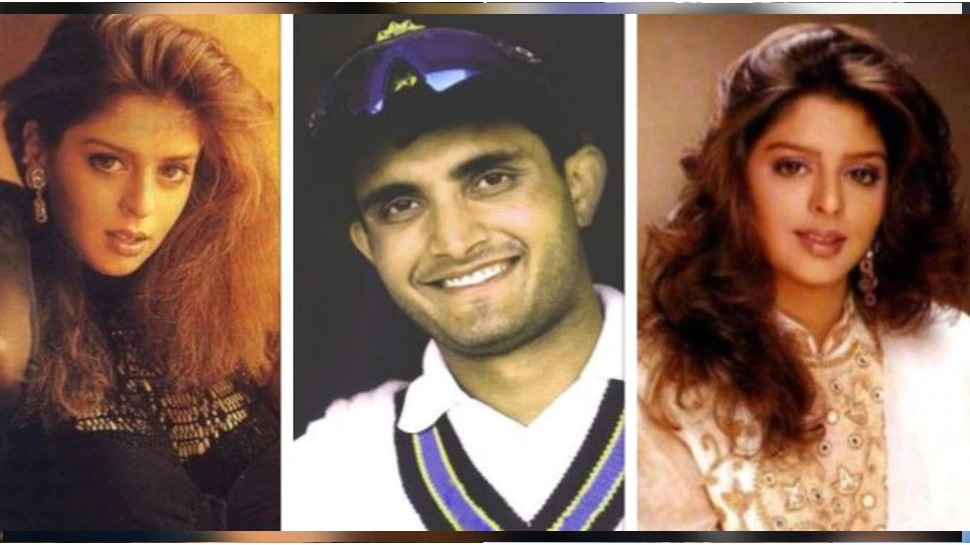 Probably one of the most controversial relationships that created a huge buzz in the industry during the 1990s. The rumours arose when they were seen together at a temple. Though Sourav remained silent, Nagma didn't shy away from revealing publicly that there was something between the two.
Read This: Bollywood Stars With Hickey & Love Bites