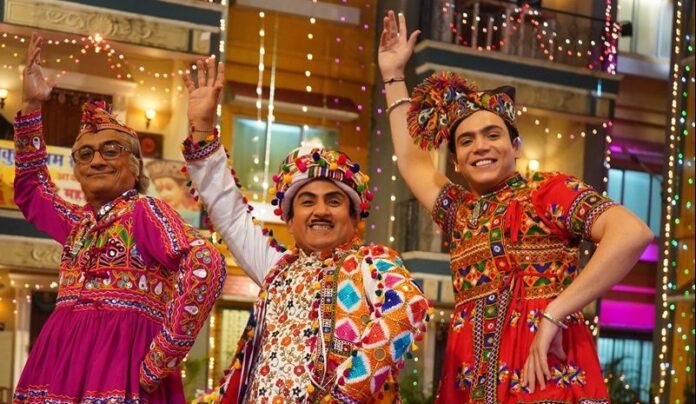 "Ae halo…..It's time for Garba!" Haha, you will find almost everyone saying this during Navratri. It's been almost less than a month to Navratri and if you're planning to make this Navratri worth remembering, then do visit at least one of these amazing destinations this Navratri and enjoy it to the fullest. Garba is a dance performed by mainly Gujratis on all 9 Days of Navratri and now people across the world go to Gujrat and more places and join them in Garba.
If you ever had a wish to celebrate your Navratri and make it the best one, you are at the right place. In this article, we have suggested 5 Best Places you can visit during Chaitra Navratri and make this Navratri a memorable one.
Best Destinations To Visit During Navratri
1. Navratri in Gujarat: Famous Garba Dance of Gujrat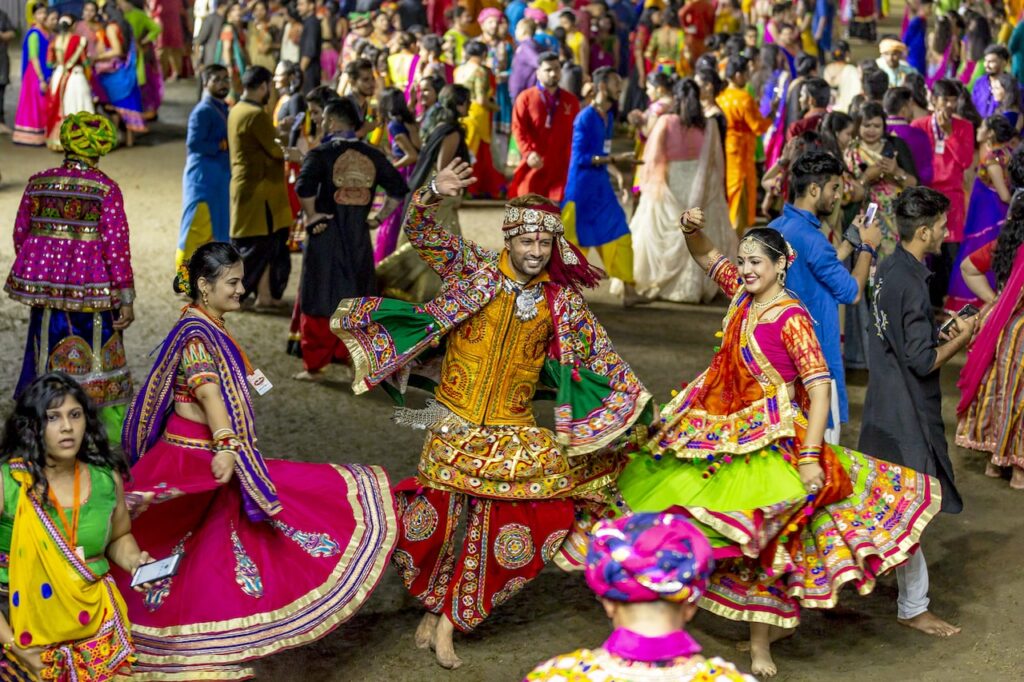 If someone wants the vibes of Navratri in the true sense, then one's Top-pick destination must be Gujrat. The garba nights, dances, dandiya, and the immense gusto of the locals are incomparable. The Durga temples in the state are beautifully decorated with lights, flowers, and diyas and are visited by tourists from all over the world. Ahmedabad, Surat, Baroda, and Gandhinagar are a few of the destinations to visit to experience the Navratri shenanigans.
In Gujrat, people keep 9-day fast (Vrat) and do Jagratas by singing melodious Bhajans for Mata Ji and their wellness. It is believed that those who pray to Mata ji with complete devotion will be able to overcome all the obstacles of life. Kanya Pujan, or say Kanya Bhoj is also done by the devotees, believing Girls are considered the embodiment of Goddes Durga. In Gujrat, One can experience the best Navratri, and if you're looking for more exciting experiences in this vibrant state, don't miss out on exploring the diverse wonders it has to offer. From the captivating celebrations of Navratri to the enchanting destinations throughout Gujarat, including the remarkable list of places to visit and things to do in Gujarat, you can discover an even deeper connection to this culturally rich land.
2. Durga Puja in West Bengal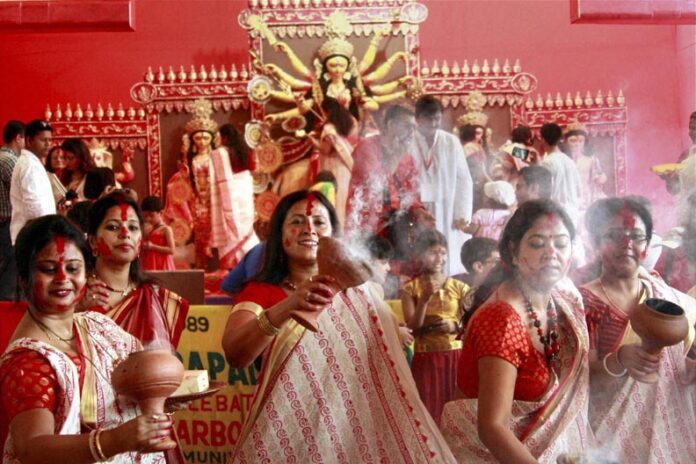 Who can resist the captivating Durga Puja festivities in West Bengal? During Navratri, the whole of West Bengal is decorated with vibrant colors and lights. The Durga puja in West Bengal is one kind of an event like no other. Both outstation Bengalis and tourists visit Kolkata and other cities in the state to be a part of the grand celebrations. It is that time of the year when every society in Bengal radiates joyful vibes. The rituals of sindoor khela, visarjan, etc. are a few highlights of this bright festival.
3. Navratri in Uttarakhand (Dev Bhoomi)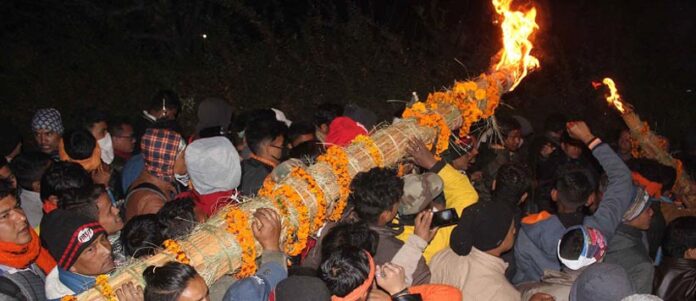 Due to the presence of numerous Durga temples in Uttarakhand, It is also known as Dev Bhoomi or the land of the gods, so why shouldn't we celebrate Navratri celebration in this Indian state? The temples of Naina Devi, Kasar Devi, Dhari Devi, Mansa Devi, and Chandi Devi get rejuvenated with spiritual vibrations at this time of the year. Navratri is the right time to plan a trip to Uttarakhand and seek the blessings of the great goddess. The idols of the deities are assembled during the festivities and all the rituals are performed by the devotees on a large scale.
4. Navratri in Varanasi (Banaras/Kashi me Navratri)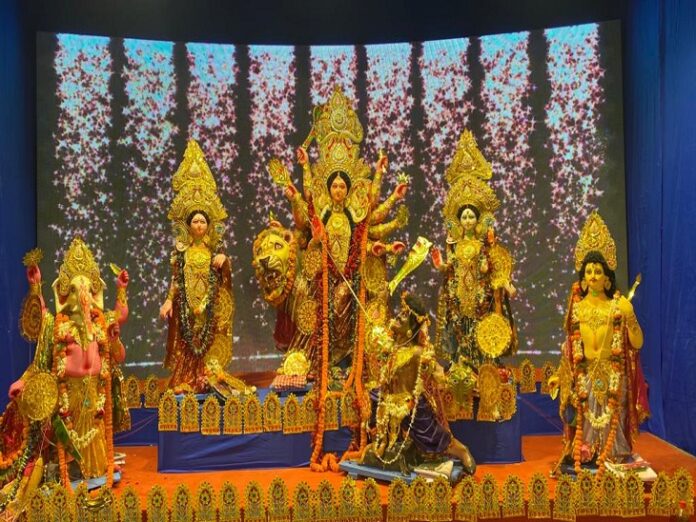 Varanasi being the holy city of the North, Varanasi aka Kashi glows and is adorned with vibrant colors and light during the festive season of Navratri and Dussehra. Tourists from all over the world come to visit the Ram Leela drama performed by the performers while the Kashi ghats echo with sacred hymns of Ramcharutmanas. The festive vibes of the place are worth visiting. Apart from Indians, one can also witness the presence of foreigners in abundance who travel to Kashi just to witness the city's divinity. If you're captivated by the enchanting allure of Varanasi during Navratri, you might be interested in delving deeper into the city's rich history and cultural significance. Explore '10 Interesting Facts About Varanasi You Must Know' to uncover fascinating insights that make this ancient city even more captivating.
5. Jammu and Kashmir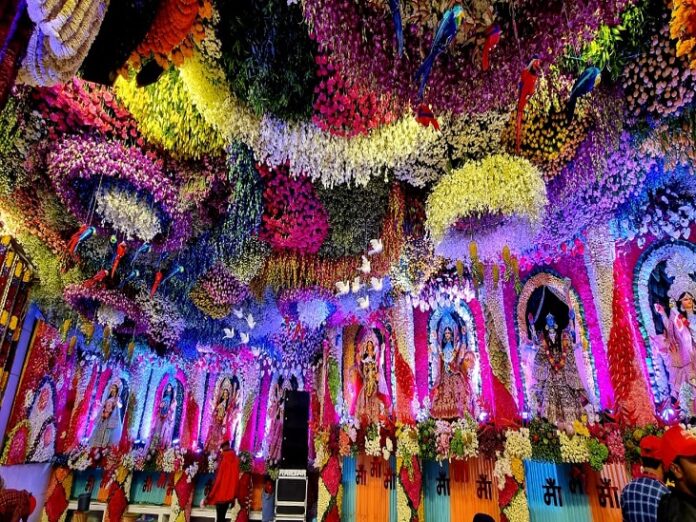 Jammu and Kashmir is worth visiting place during Navratri. People from all over the world come here to seek the blessings of Shri Mata Vaishno Devi. This entire place is adorned by flowers, lights, and colorful decorative garlands. People perform Jagratas and sing bhajan of devi maa. Jammu and Kashmir, with its enchanting Navratri celebrations and the divine aura of Shri Mata Vaishno Devi's blessings, make it a must-visit destination during this festive season.